This summer, Anastasia hops onto the colored brows bandwagon to bring us the uber fun Hypercolor Brow and Lash Tint.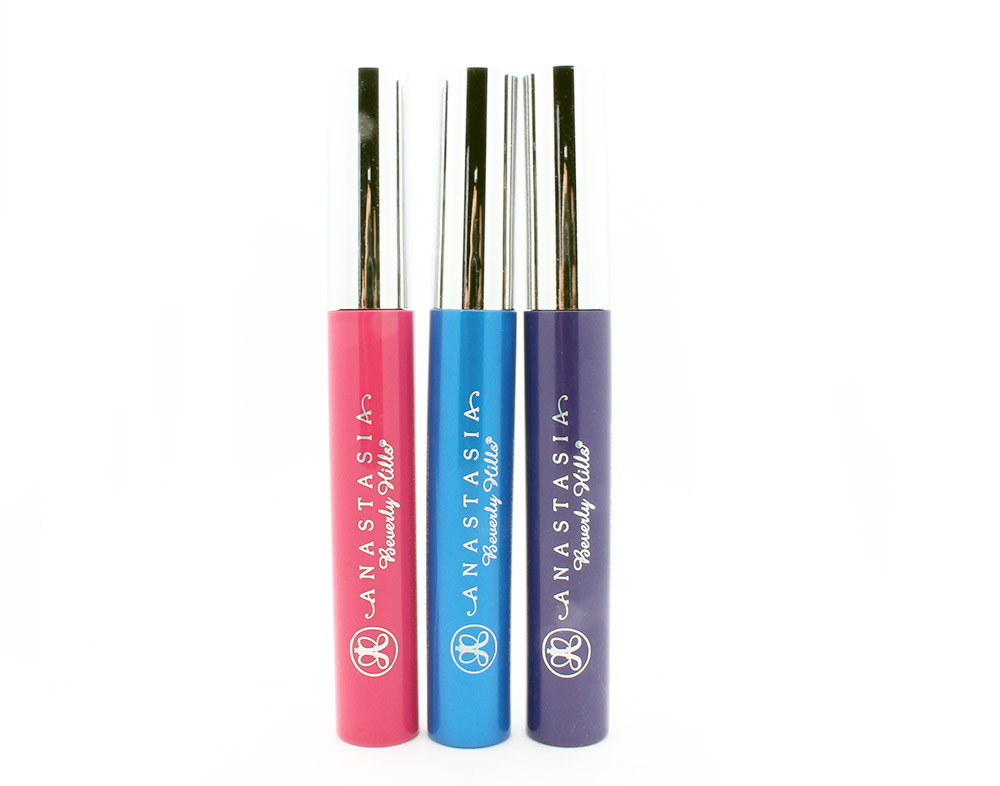 The Hypercolor Brow and Lash Tint can be used on the brows, lashes and even as a liner. It contains film-forming polymer to define, hold the brow and curl the lashes, and you can blend and mix different shades to create ombre brows and lashes.
In The Pink is a bright hot pink.
Electric Blue is a vivid cyan blue.
Ultra Violet is a dark purple.
The formula felt much thicker than your regular mascara. While it did not clump up my lashes, I had to really pile it on for the color to show, which ended up giving me a spidery look. On the brows though, it was DA BOMB! With just one swipe, my eyebrows went from semi-dark to HELLO COLOR! The product also kept my brows in place all day without flaking or making them stiff.
My only gripe? The formula was nowhere close to being water-resistant and ran like a hot mess once it touched water – which is why you MUST add an extra coat of the bonus mini Anastasia Lash Genius Waterproof Topcoat that came with it (that stuff is THE BEST product to set and waterproof any mascara! It's so great I use it whenever I hit the pool!)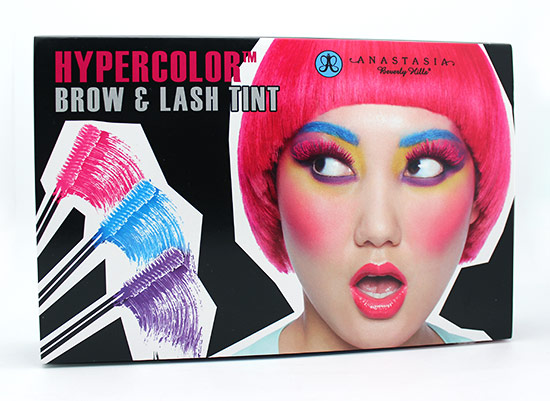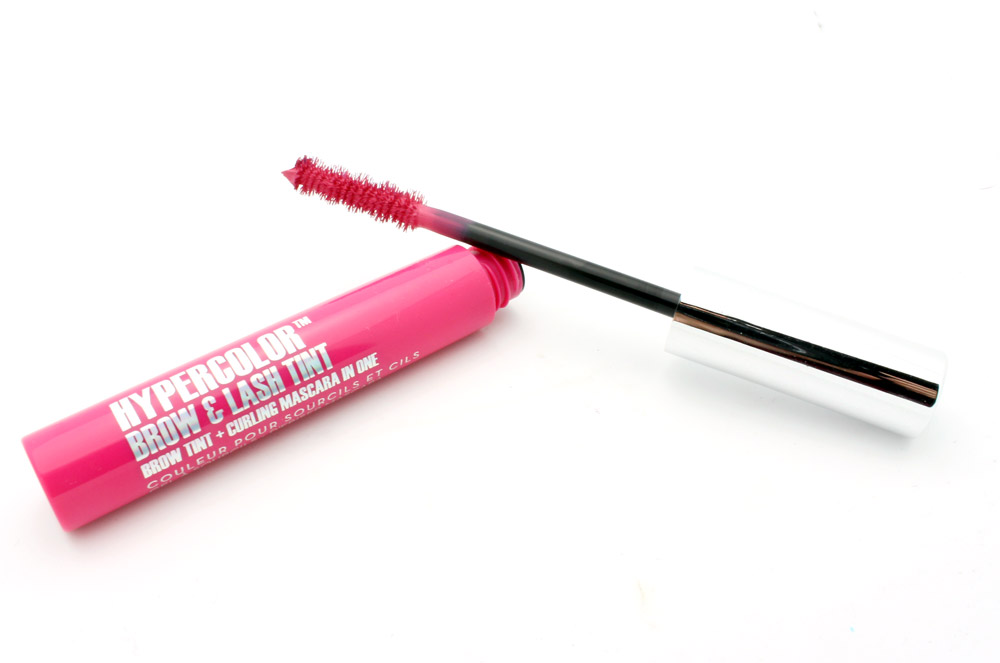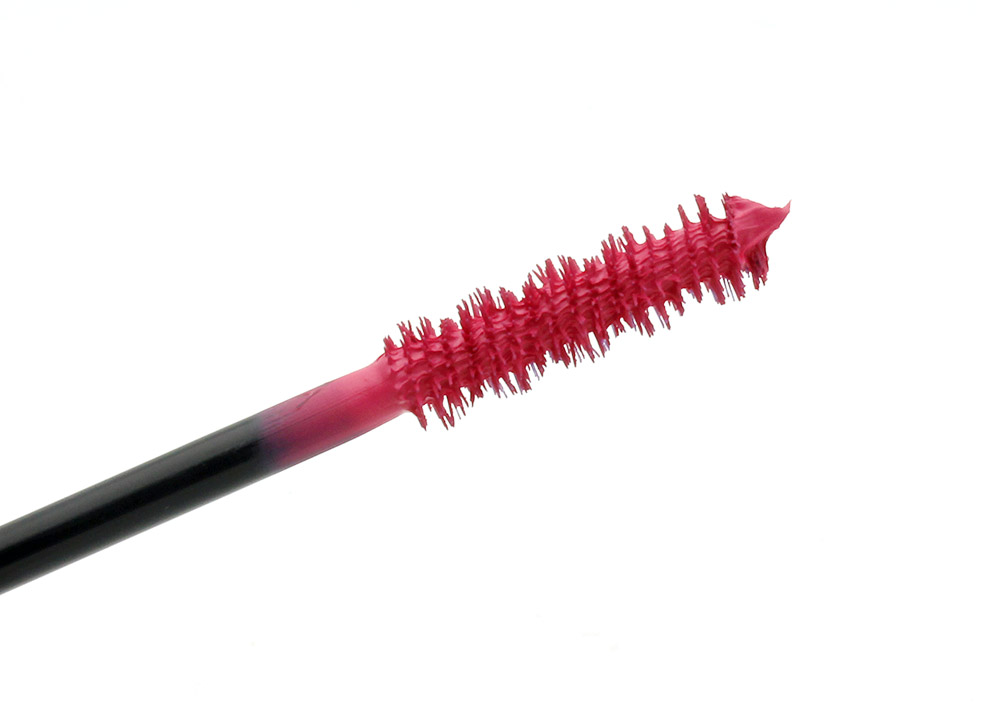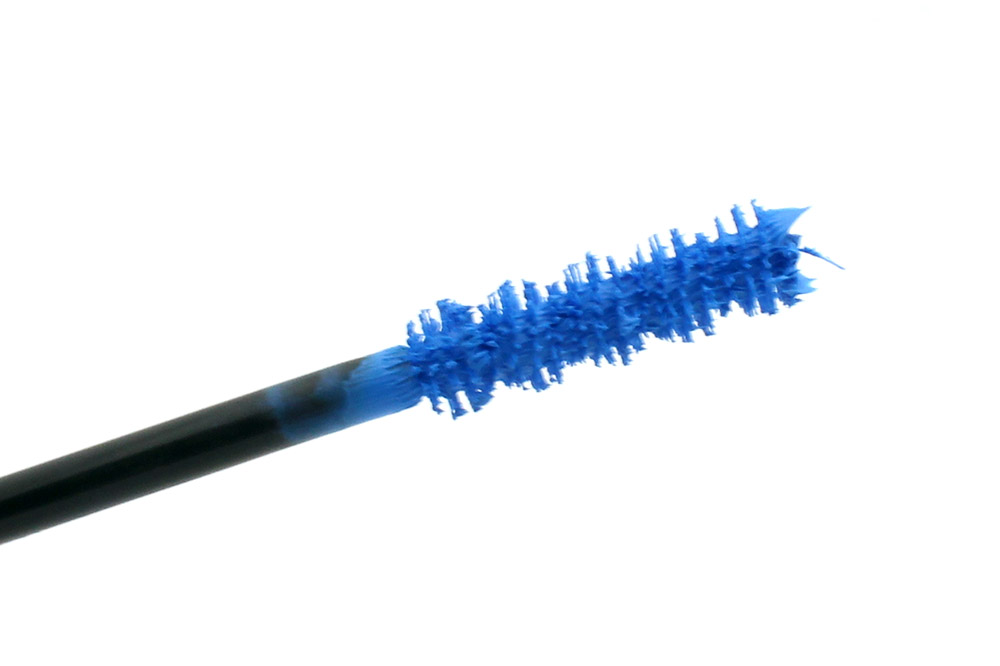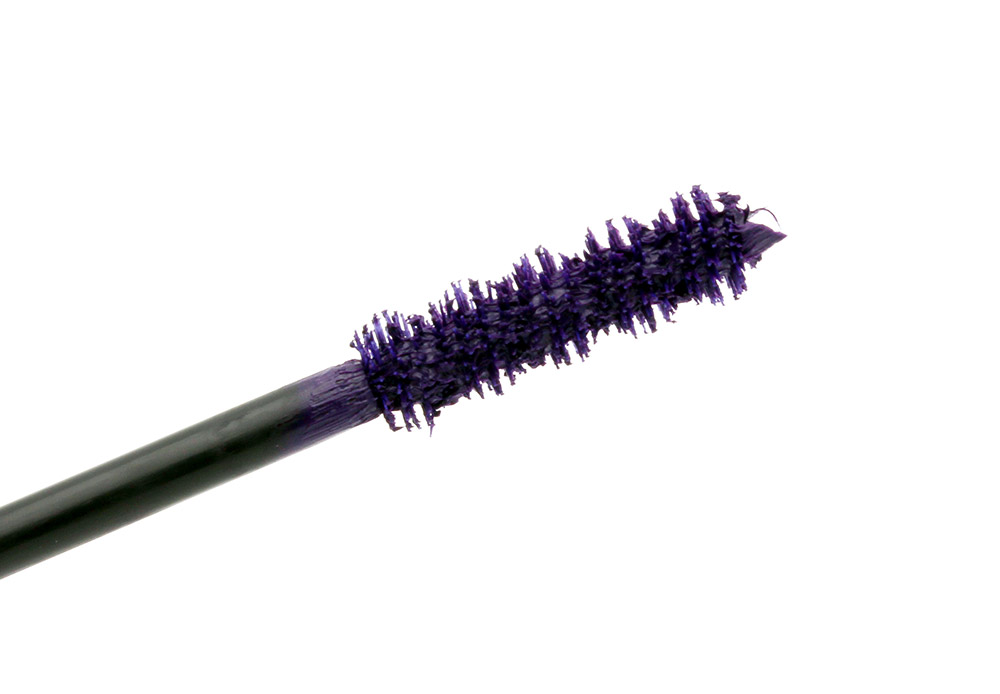 Anastasia Hypercolor Brow & Lash Tint is available at anastasia.net for $22 each.
Disclosure: This review includes products that were provided by the manufacturer/PR firm for consideration only. It may also contain an affiliate link, which gives us a small commission if you purchase the items. Please see our Disclosure for more information.