Silver Graphic Eye + Fuchsia Lip at Dior Fall 2013
Yet another silver eye look emerged on the runway of Dior A/W 2013. This time, Pat McGrath paired the silver graphic cateye with a blurred-out hot pink stained lip for a "blooming rose" effect. GORGEOUS!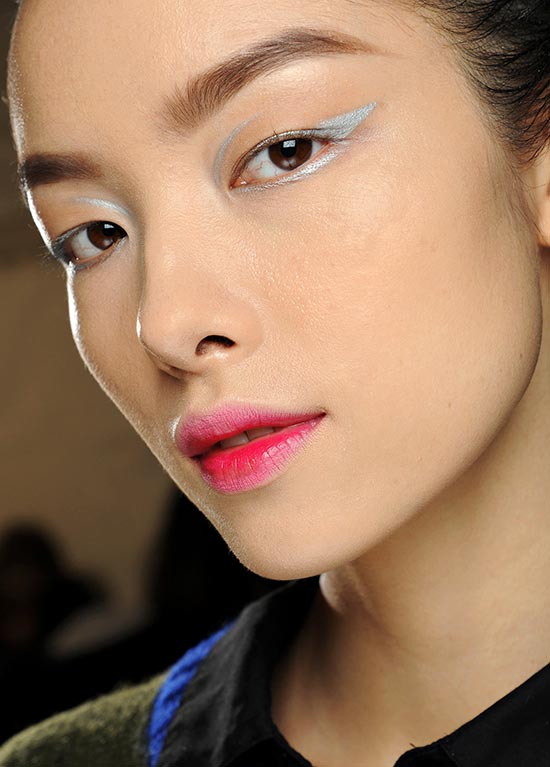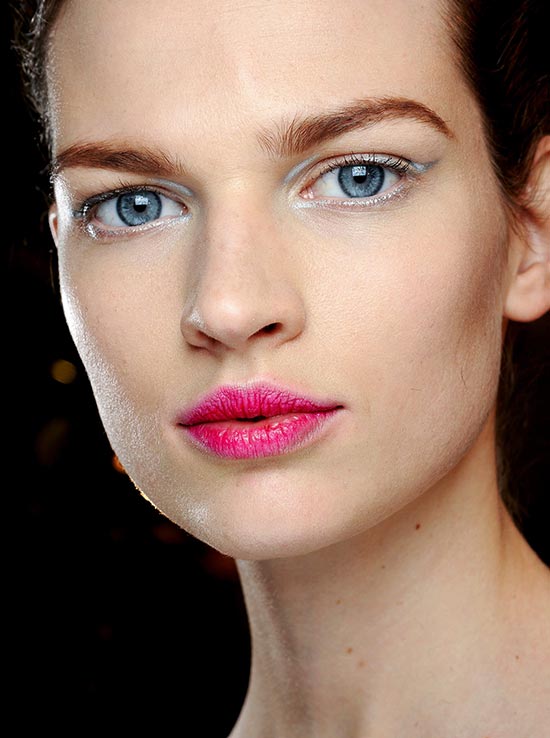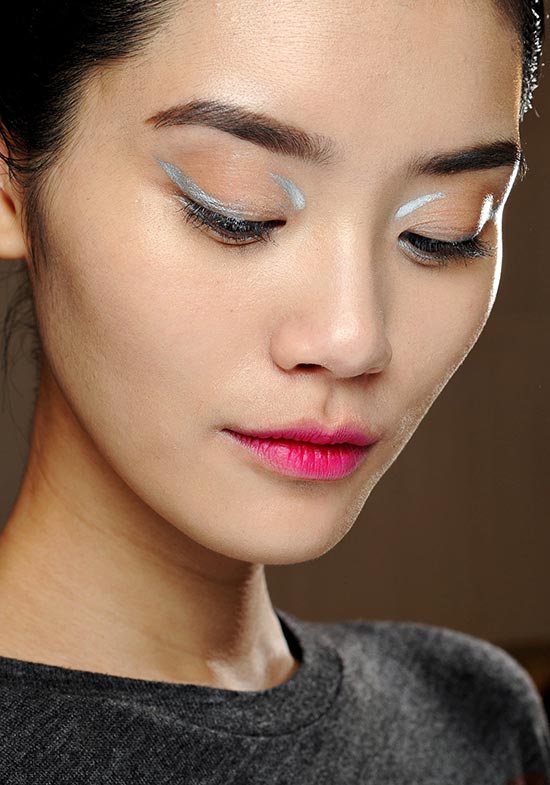 Images: Luca Cannonieri / InDigital | GoRunway.