At Creatures of the Wind A/W 2013, NARS Director of Global Artistry James Boehmer created a makeup look that complements the collection by adding a new element. "You see the pearl on their cheeks, and an angular line that almost makes the look hard and not so feminine, like a Teddy girl in the UK after World War II. I also wanted to balance Chris and Shane's inspiration of artificiality, and candy, by creating a look that had a combination of matte and pearl but no real sense of contour, depth or color." said James.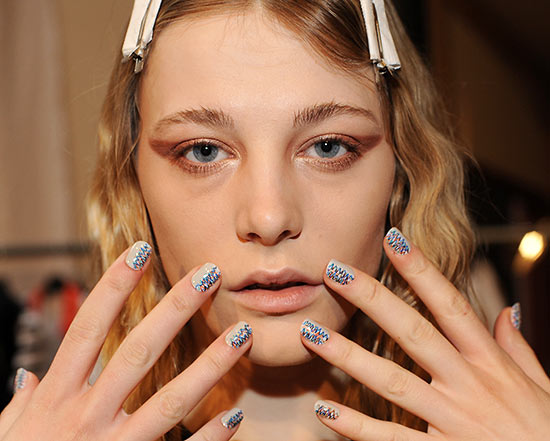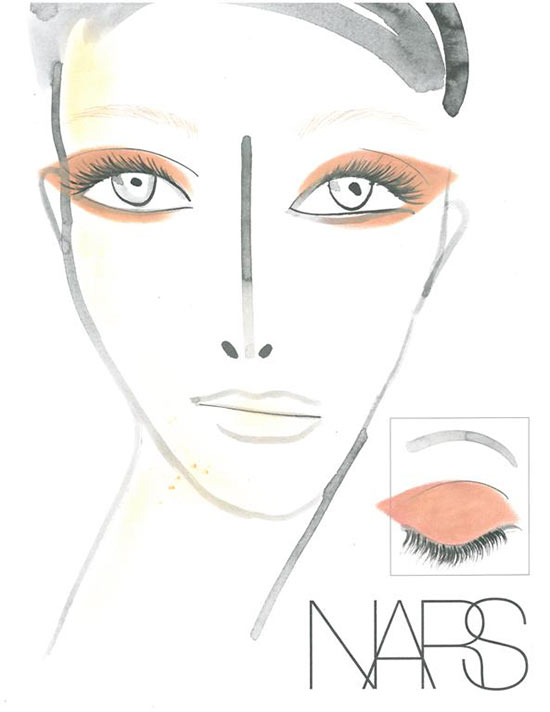 Face
* Sheer Matte Foundation
* Loose Powder
* Radiant Creamy Concealer
Eyes
* Maldives Multiple
* Copacabana Multiple
* Nepal Single Eyeshadow
* Alhambra Duo Eyeshadow
* Loose Powder
* Larger Than Life Lengthening Mascara
Brows
* Brow Gel
Lips
* Belle de Jour Velvet Matte Lip Pencil
* Madère Pure Matte Lipstick
Nails
CND Electric Orange with CND Impossibly Plush color ran down one-third of the nail, and waves of CND Blue Rapture, CND Seaside Party and CND Faux Fur were hand-painted with a detail brush over the orange side of the nail. The second color block incorporated CND Cityscape and CND Asphalt with CND Svelte Suede color down one-third of the nail and the third color block included a base of CND Studio White with CND Cityscape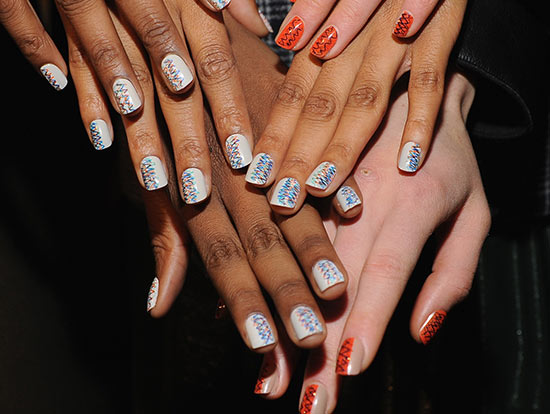 Images: Courtesy of NARS and CND.