Recently, I reignited my love for gel eyeliners. I had been so spoiled by my favorite K-Palette 1 Day Tattoo Real Lasting Eyeliner (ahh the ease of getting a perfect line with just a stroke!) I had forgotten how much I loved the gel formula =p Below you will find out why gels are great along with a few tips on using them!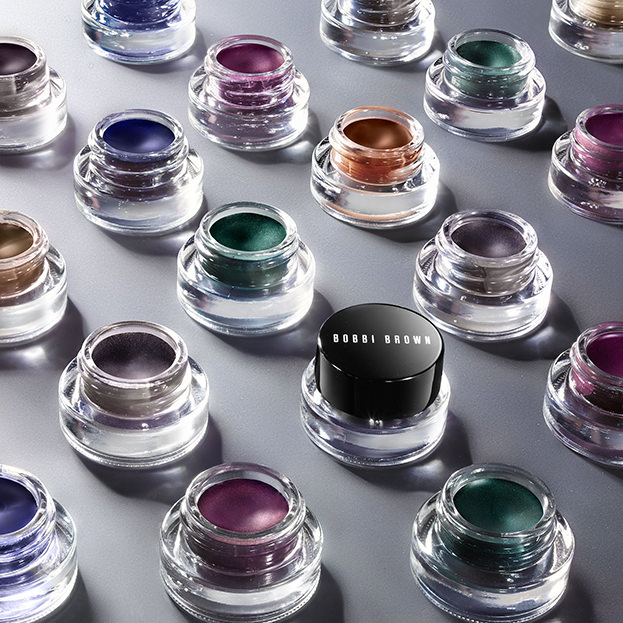 • From a classic, thin winged eyeliner to a Amy Winehouse dramatic cat eye or a rock 'n roll smudgy look, gel liners can create a huge variety of look, provided that you
use the right brush
. For a thin line, I swear by MAC 266 Small Angle Brush and Sephora Pro Angled Eyeliner Brush #23. To cover a larger area or to smudge, I like MAC 219 Pencil Brush.
• Gels offer the most versatility. Experiment by mixing different colors to create your own shade and even using it as an eyeshadow base or eyeshadow (like my
turquoise smoky eye makeup tutorial
and
this smoky eye by MAC Senior Artist Melissa Gibson
). Just top with a powder eyeshadow to help the color stay on even better.    
• Gel eyeliners can dry out over time so make sure you turn your opened pot of gel eyeliner upside down while you apply and always
keep the lid shut tight after each use
. From my past experiences, MAC Fluidlines stay fresh for the longest time while Stila Smudge Pots tend to dry out the fastest.
• To revive a dried-up gel liner, just scrape off the top part (the bottom part is usually still good).  
• And finally, the main reason why gel liners are simply amazing – their waterproof, smudge-resistant formula and buttery texture, which makes them
great for the waterline
as well.
Are you a fan of gel eyeliners too? What are some of your favorites?