Featuring Zoom Lash Mascara in 3 colors plus Zoom Fast Black Lash, Pro Longwear Lipcremes, Nail Lacquers, Liquidlast Liner, 7 Lash extra drama and a new product, Shade & Smoke Shadow/Liner (a dual-ended pairing of Eye Shadow and Greasepaint Liner for achieving a perfect smoky eye), MAC Beth Ditto Collection shoots a knowing wink to candy-glossed pop.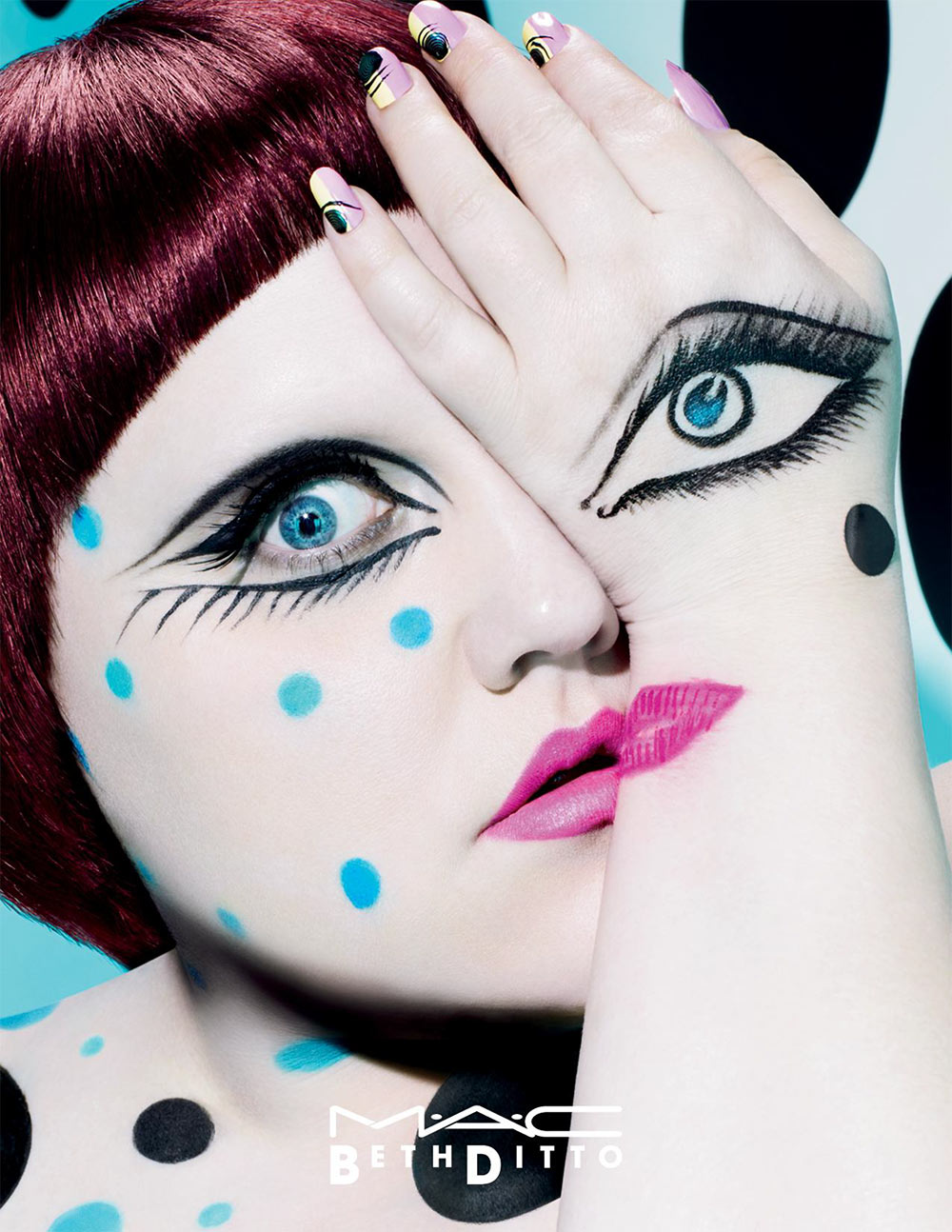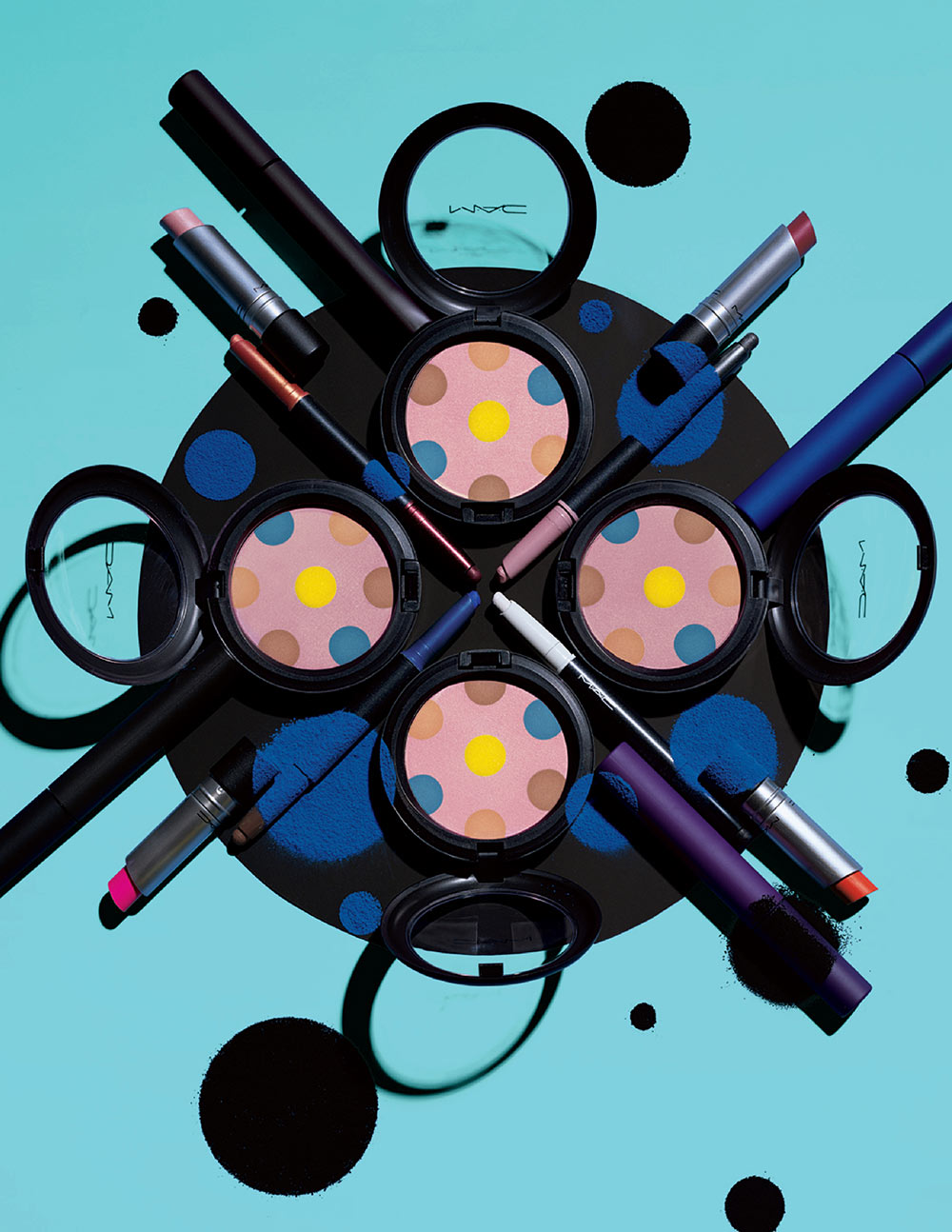 US Launch Date: June 7
Pro Longwear Lipcreme ($17)
*
Love Long Distance
– Light mauve
*
You're Perfect Already
– Neutral pale pink
*
Booyah!!
– Bright orange
*
Dear Diary
– Bright neon pink
*
Heart Hangover
– Deep purple
Lip Pencil ($14)
*
In Sync
– Bright yellow pink
*
Embrace Me
– Vivid pinkish fuchsia
*
Entertain Me
Clearly orange
*
Nightmoth
– Blackened plum
MAC Shade & Smoke/Liner ($22)
*
Little Miss Moffet
– True black liner/true white shadow
*
Drag, Strip
– Smoky navy liner/pale blue shadow
*
Beth Mask
– Reddish brown bronze liner/golden peach pink shadow
*
Beth or Glory
Deep brown liner/bright blue shadow
Zoom Lash Mascara ($15)
*
Plum Reserve
– Light violet purple
*
New Hue
– Blackened burgundy
*
Blue Charge
– Deep navy blue
Zoom Fast Black Lash ($15)
Liquidlast Liner ($18.50)
*
Point Black
– Black
Nail Lacquer ($15)
*
Near Beth Experience
– Light yellow (creme)
*
Life and Beth
– Milky peach (creme)
*
Vagabondage
– Mid-tone lavender (creme)
*
Nocturnelle
– Black (creme)
MAC Powder To The People ($38)
7 Lash ($15)
Behind-the-scene footage: