The much anticipated Urban Decay Naked 2 Palette has finally landed on my doorstep! Read on to see a quick comparison of it with the original Naked Palette.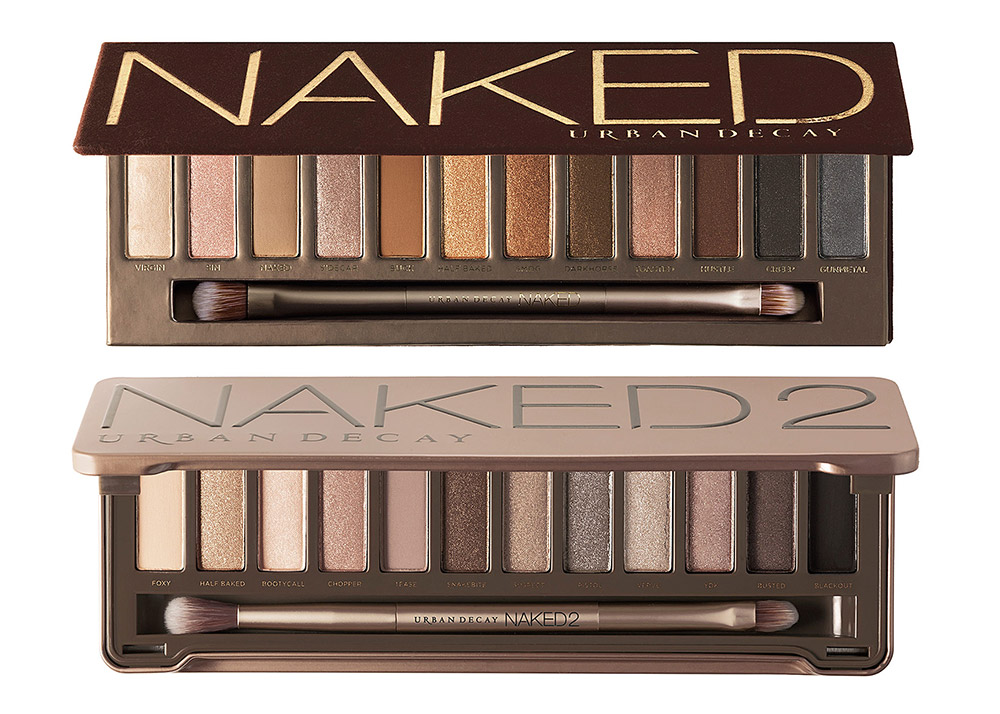 •
Packaging
. Both palettes measure the same size (8 inches by 2 3/4 inches) and have the words Naked Urban Decay embossed on it. The original Naked palette comes in a soft, chocolate brown velvet case while Naked 2 is packaged in a hard, taupe metal case with a hinge. I definitely prefer the latter as it feels sturdier and is much easier to clean. Not to mention the mirror in the second palette is bigger, which is always a plus. Naked 2 wins!
•
Colors
. Each palette contains 12 gorgeous shades that range from pale to deep, matte to sparkly. Initially, I was a little worried that the colors would be too similar but they turned out to be quite different. Naked comes with mostly warm bronze and cocoa neutrals whereas Naked 2 has cooler taupe and greige neutrals. Half Baked – one of my favorite shades – is the only repeat. We have a tie!
•
Extras
. The Naked palette I have is from the very first batch and comes with a travel-size Eyeshadow Primer Potion along with a dual-ended, 24/7 Glide-on Eye Pencil in Zero and Whiskey. Naked 2, on the other hand, features a travel-size Lip Junkie Lipgloss in Naked and a double-ended Good Karma Shadow/Crease Brush. While I like the brush from Naked 2 a lot, a primer is a better choice to go with an eyeshadow palette. Another Tie!
•
Price
. While the palettes are a great deal for what you are getting, Naked beats Naked 2 hands-down when it comes to the price. The new palette is priced at $50, which is $5 more than the original.
Verdict? Both palettes have its advantages over the other and are not exactly substitutable (get both!) What do you guys think? Do you like Naked or Naked 2 more?
See
a FOTD
and
detailed review with more pictures and swatches of Naked 2
!
Disclosure: This review contains products that were purchased by us. It may also contain an affiliate link, which gives us a small commission if you purchase the items. Please see our Disclosure for more information on our posting policy.