Packaged in a cute lil' purple box, Benefit Cosmetics' latest Hervana Good Karma Face Powder is a gorgeous orchid-blossom blush that promises to deliver an enlightened flush.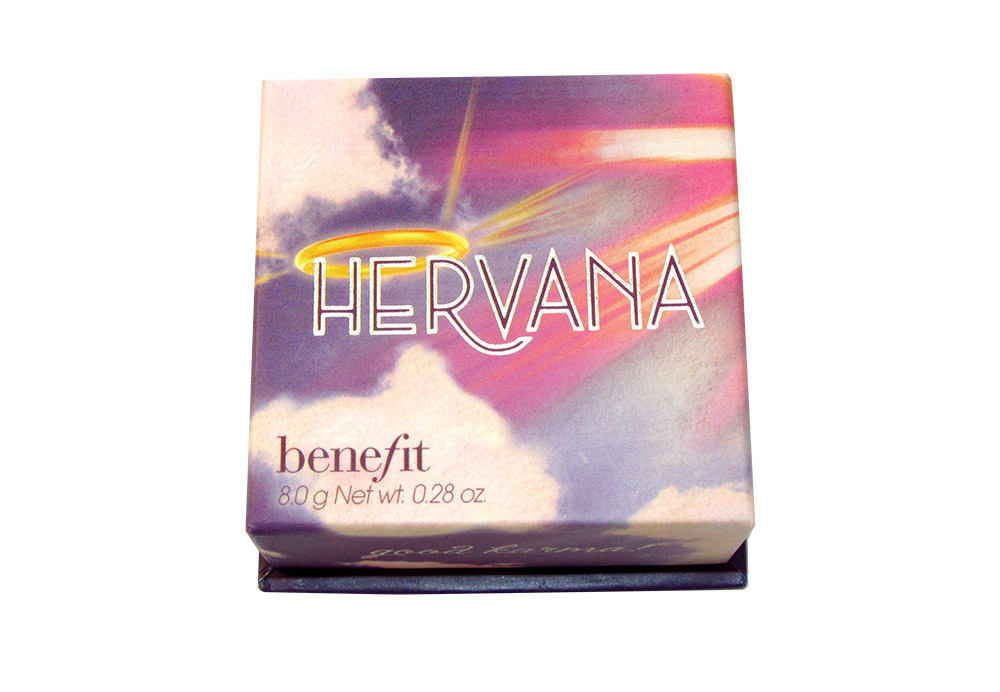 Inside the box, you will find a small mirror on one side and an angled brush in a matching purple color sitting on top of the powder on the other.
The powder itself is made up of four complementary colors swirled together in a pinwheel design.
Lucky Shell
is a light beige with shimmer.
Divine Peach
is a warm peach with gold shimmer.
Heavenly Rose
is a warm medium pink.
Berry Delight
is a cool-based pinkish plum.
The individual shades are TINY (most likely too tiny to be used on their own), so swirling them together is the way to go. When swirled together, it gave off a soft, peachy pink glow on my NC30 skin that was satiny and not at all frosty – perfect even for those with big pores, fine lines or textured skin! The powder also wore pretty well with a good 5 to 6 hours without fading.
The biggest surprise was the angled brush. From my past experiences, most brushes that come with eyeshadows or blushes tend to lack quality and feel rough. Not this one! This fekt semi-soft on the skin and worked so well with the powder I actually find myself using it.
Thumbs up!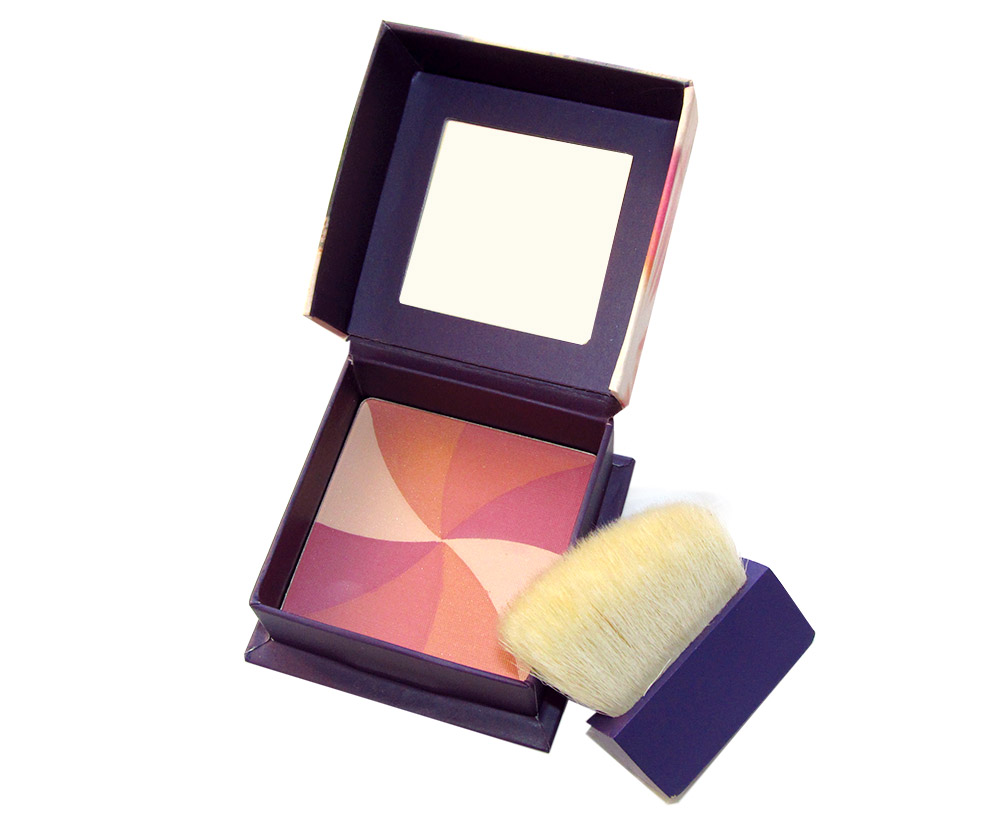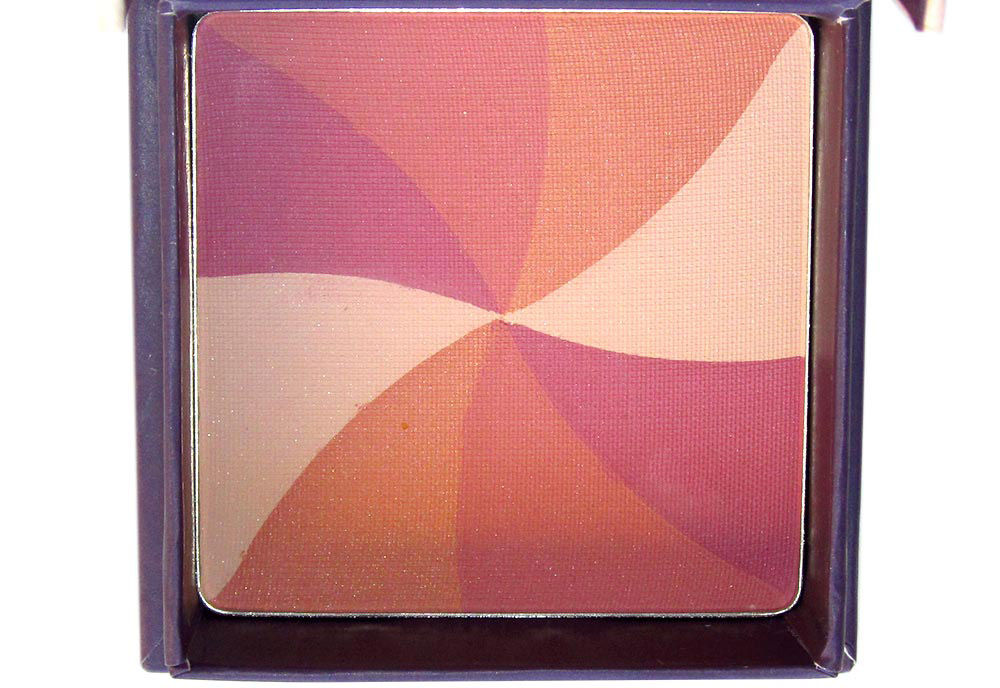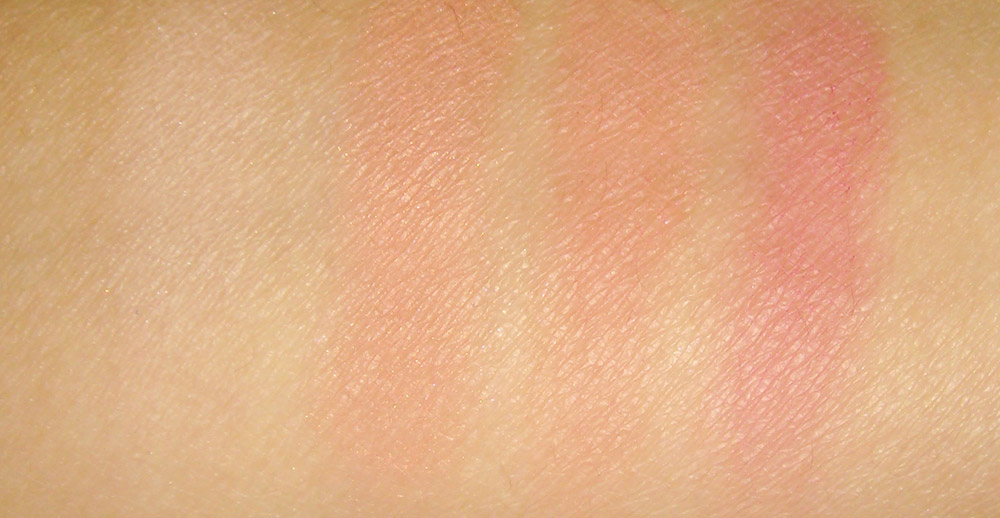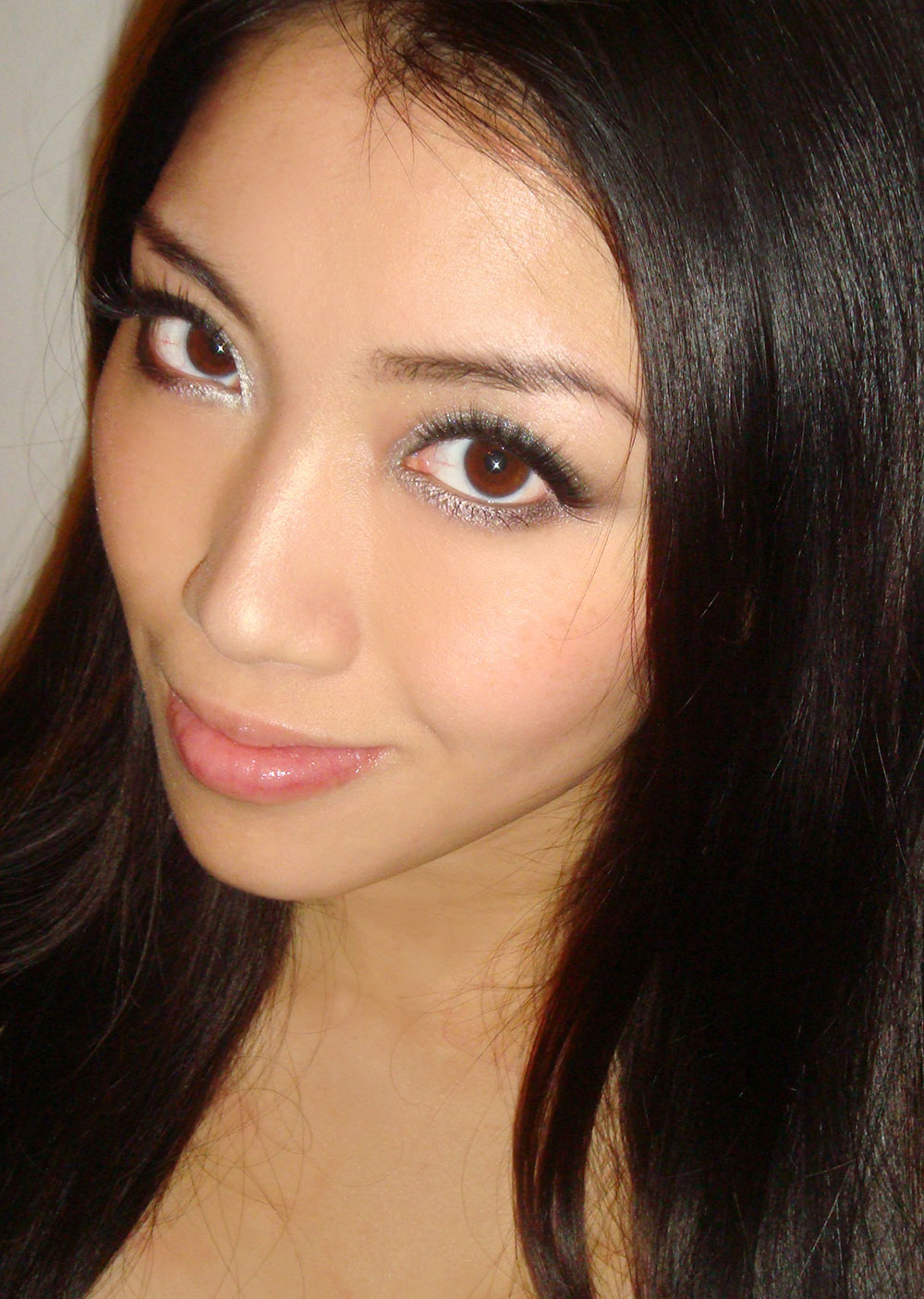 Benefit Hervana Face Powder is available at
benefitcosmetics.com
,
Sephora.com
and Ulta for $28.
Disclosure: This review contains product that was purchased by us. It may also contain an affiliate link, which gives us a small commission if you purchase the item. Please see our Disclosure for more information on our posting policy.