Here's my way overdue review and swatches of Urban Decay The Vice Palette!


The Vice Palette packs 20 new colors and a double-ended Good Karma Shadow and Crease Brush in a dark purple soft-touch case topped with a jeweled UD icon. With the push of a button, the lid automatically opens to reveal a large mirror on one side and the shadows and the brush on the other.
The shadows come in both fun, bright colors and your everyday neutrals in different finishes. Each shadow measures roughly 2cm by 2cm and contains 0.03 oz of product, which is a good amount for you to experiment. While not every single one of them applied with the buttery texture Urban Decay is famous for, 99% of the shadows (even the matte ones) have good pigmentation.
Desperation
is a greyish taupe with a satin finish. MAC Moth Brown is similar.
Muse
is a dark warm reddish brown with golden and multidimensional shimmer. It reminds me of a warm version of Busted from
Urban Decay Naked2 Palette
and with more sparkles.
Jagged
is a metallic black base with a chunky gold and olive glitter. It has the worst pigmentation out of the shadows. The texture is also very gritty with tons of fallout.
Blitz
is a metallic cool-toned gold. Urban Decay El Dorado is similar.
Penny Lane
is a metallic warm bronze with gold glitter. Similar to Half Baked from both
Naked
and Naked2, just more orange.
Junkie
is a dark teal with gold shimmer.
Chaos
is a vibrant royal blue with very subtle shimmer. The color is nothing like anything from the existing but the texture was a tad chalky.
Occupy
is a metallic dark grey-blue. It is similar to Gunmetal from Naked but more blue and with more sparkles.
Unhinged
is a metallic electric turquoise blue. It is a bit lighter and more blue than Junkie.
Black Market
is a satin dark charcoal black and a more intense, blendable version of Blackout from Naked2.
Provocateur
is a light greyish pink with lots of multidimensional glitter. The texture is similar to Jagged.
Rapture
is a smoky greyish purple with multidimensional shimmer.
Vice
is a dark eggplant with subtle red shimmer.
Noise
is a metallic dark hot pink with big gold glitter.
Armor
is a metallic greyish brown with silver micro-glitter.
Nevermind
is a shimmery light taupey-brown.
Echo Beach
is a shimmery light wheat-champagne.
Anonymous
is a matte light whitish-pink nude. It reminds me of a less yellow version of Foxy from Naked2.
Freebird
is a light peachy-pink with silver micro-glitter.
Laced
is a matte pinky-taupe.
The
Good Karma Shadow and Crease Brush
is a full-sized synthetic shadow brush on one end and a synthetic crease brush on the other. Compared to the same brush from Naked2, this was slightly fuller and worked equally as well with the shadows.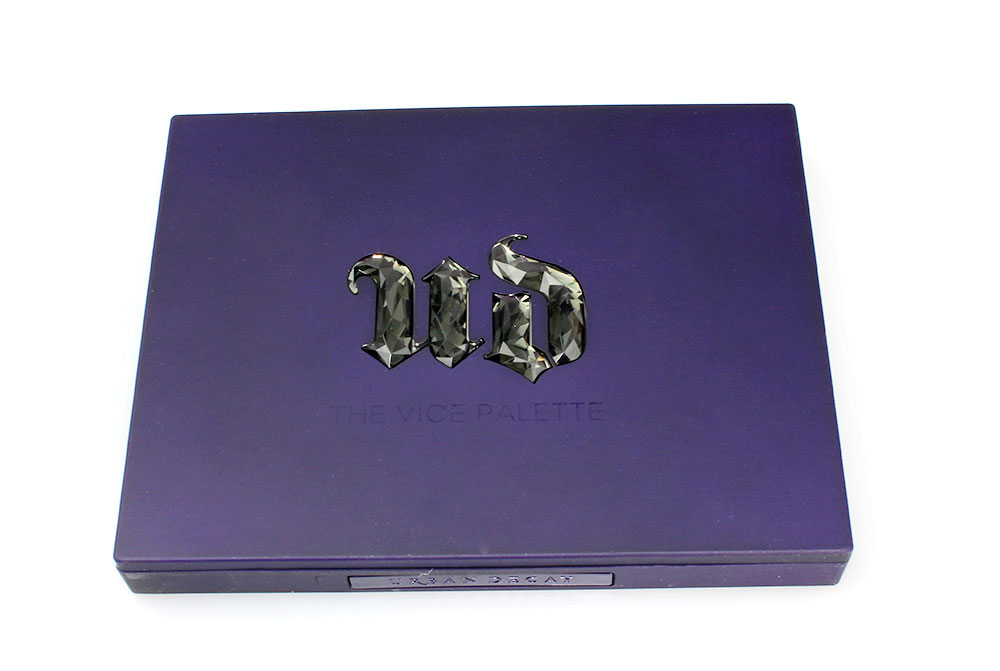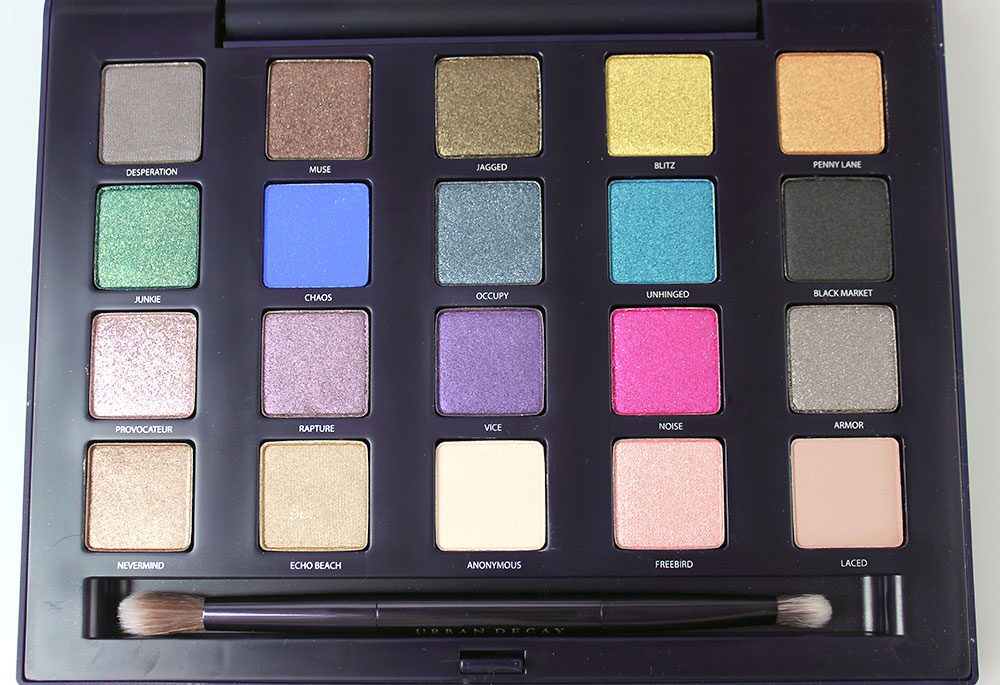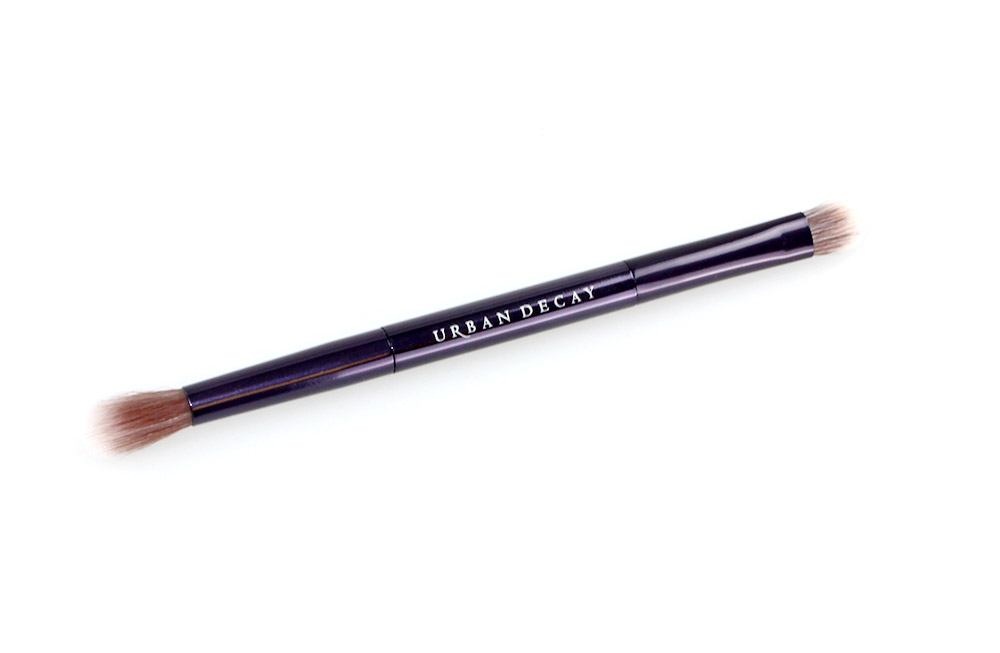 Definitely another winner from Urban Decay for me! What do you guys think?
Urban Decay The Vice Palette is available at urbandecay.com and
Sephora
for $59.
Disclosure: This review includes product that was purchased by us. It may also contain an affiliate link, which gives us a small commission if you purchase the item. Please see our Disclosure for more information.