As requested, here is a look with step-by-step tutorial on NARS Arabian Nights Trio Eyeshadow, a gorgeous trio of black shadows with glitter. Hope you guys like it!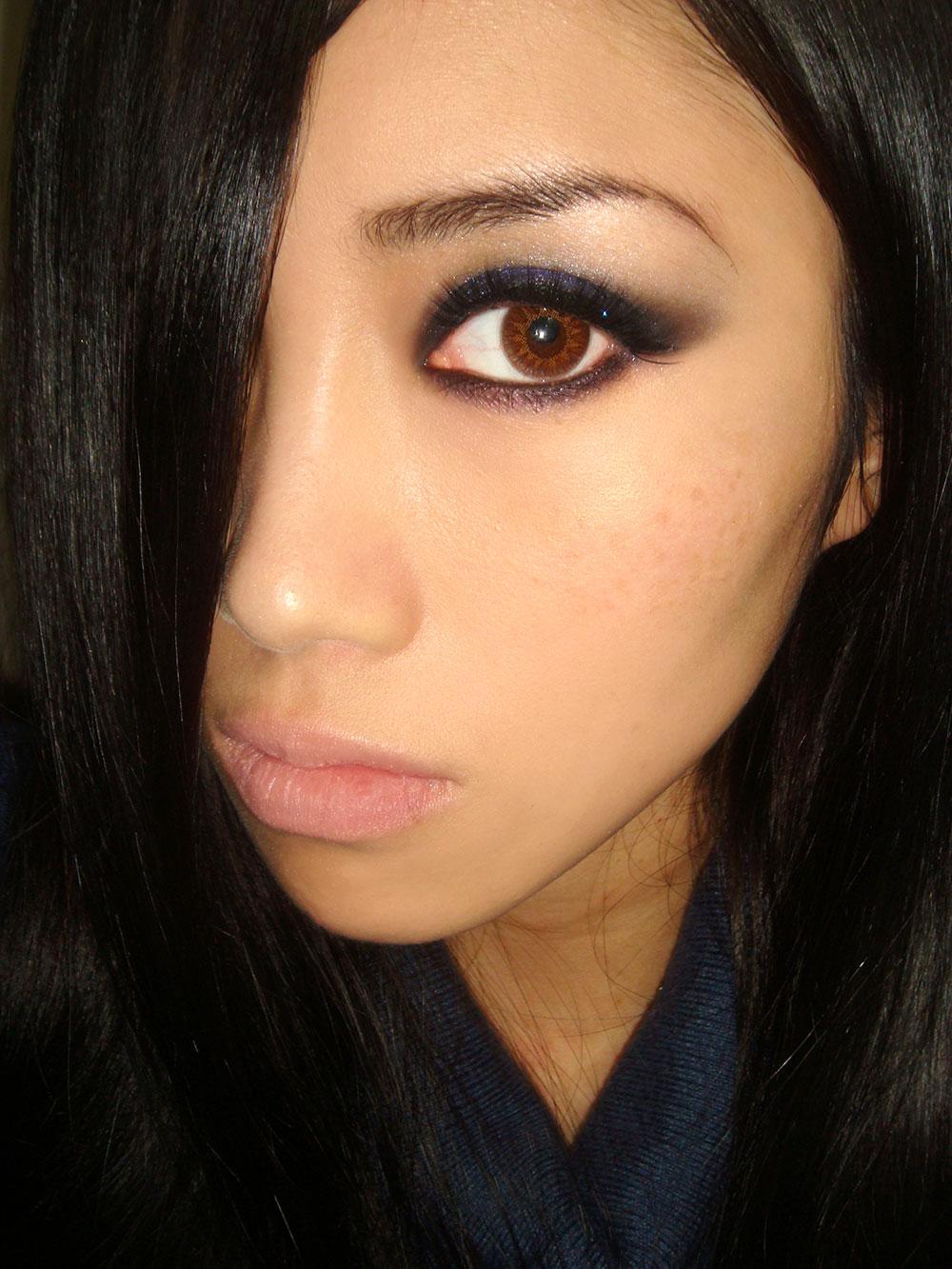 Step 1
. Prep the eyelid with a primer (NARS Pro Prime Smudge Proof Eyeshadow Base) to ensure more vibrant and longer-lasting color.
Step 2. Using a small synthetic brush, apply a gray cream shadow (NARS Lili Marlene Cream Eyeshadow) on the eyelid. This will help to prevent glitter fallout.
Step 3. Pat – don't sweep – a black shadow with purple glitter (the middle shade of
NARS Arabian Nights Trio Eyeshadow
) onto the eyelid. A dense brush like Piccasso 239B is perfect for this.
Step 4. Using a small brush (MAC 219 Pencil Brush), darken the outer V with a black shadow with silver glitter (the right shade of NARS Arabian Nights Trio Eyeshadow).
Step 5. With a fluffy brush (MAC 224 Blending Brush), blend the color up to the crease and soften the edges without touching the color on the center.
Step 6. Brush a shimmery white shade (NARS Pandora Duo Eyeshadow) under the brow bone with a flat brush (
ink by Zing 07 Highlighter Brush
). Blend downwards.
Step 7. To play up the purple glitter, add a dab of the pearlescent purple (NARS Jolie Poupee Duo Eyeshadow) in the center of the eyelid. This will also add a nice twist to an otherwise plain black smoky eye.
Step 8. Run a black pencil eyeliner (Jealousness) on both upper and lower lashlines.
Step 9. Soften the liner with a black eyeshadow (the right shade of NARS Arabian Nights Eyeshadow Trio).
Step 10. Using a black liquid liner (Jealousness Waterproof Eyeliner in Smoked Black BK-II), reline the upper lash line.
Step 11. Apply mascara and fake lashes (
Jealousness Fake Lashes in JS-507 Captivating Cat Eye
) for maximum intensity.
Done!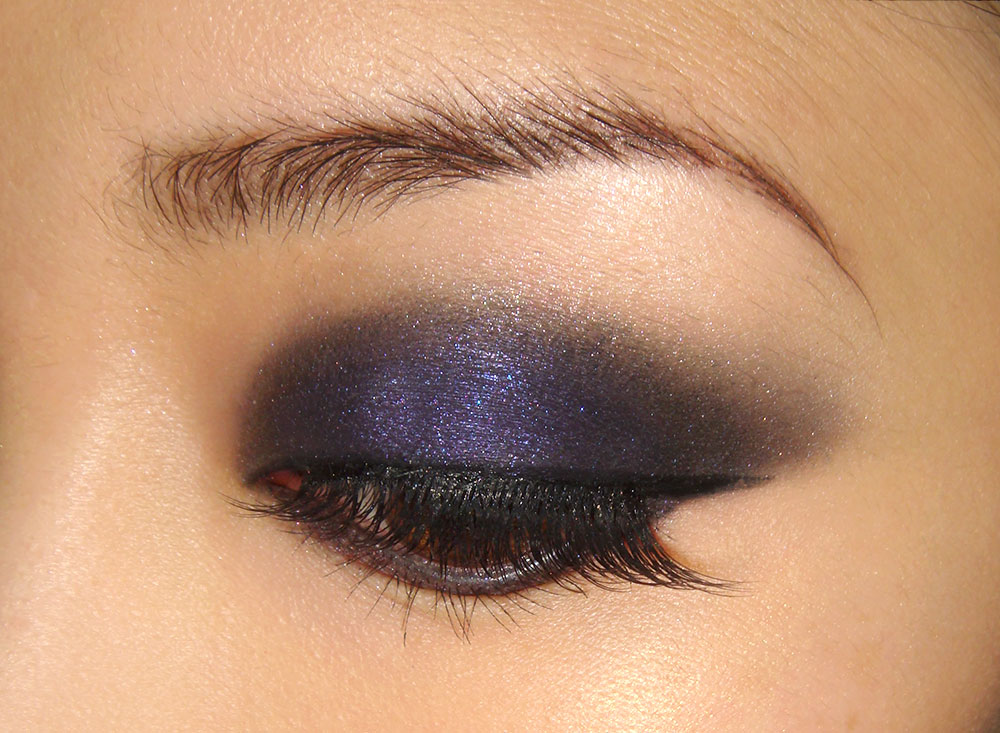 How are you guys wearing Arabian Nights?