Since you guys wanted to see more step-by-step tutorials, I will be doing a series of makeup tutorials starting with one of my favorite looks, smoky eyes.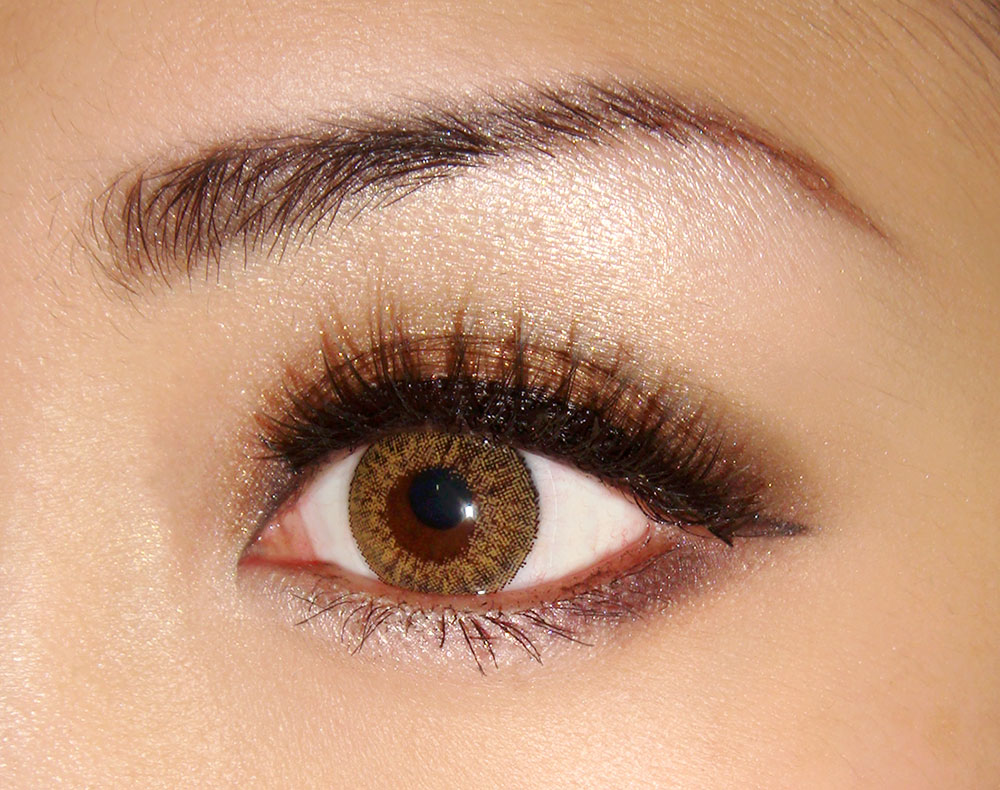 One thing I LOVE about the smoky look is how versatile it is. You can use pretty much any color and you can go from a soft smoky to a really dramatic one. My favorite colors to use on my brown eyes are purples, blues, greens, bronzes and charcoals. In my tutorial below, I used golds and browns but feel free to substitute them with other colors.
Step 1
. Prep the eyelid with a primer (NARS Pro Prime Smudge Proof Eyeshadow Base) to ensure longer-lasting color.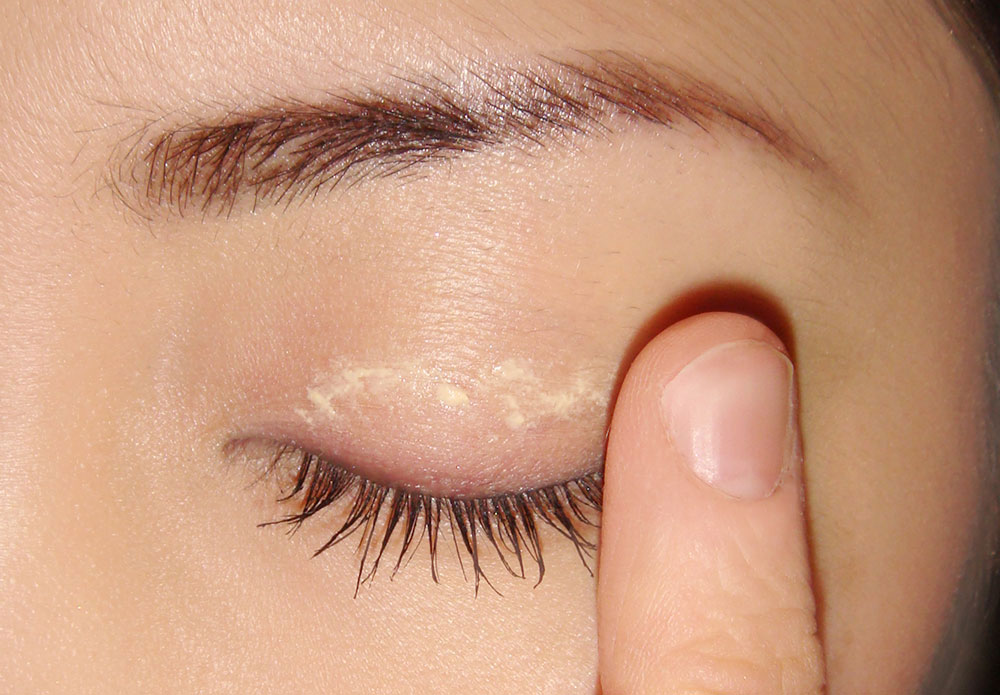 Step 2
. Apply a pale gold or light beige cream eyeshadow (MAC Chilled On Ice Paint Pot) all over the eyelid.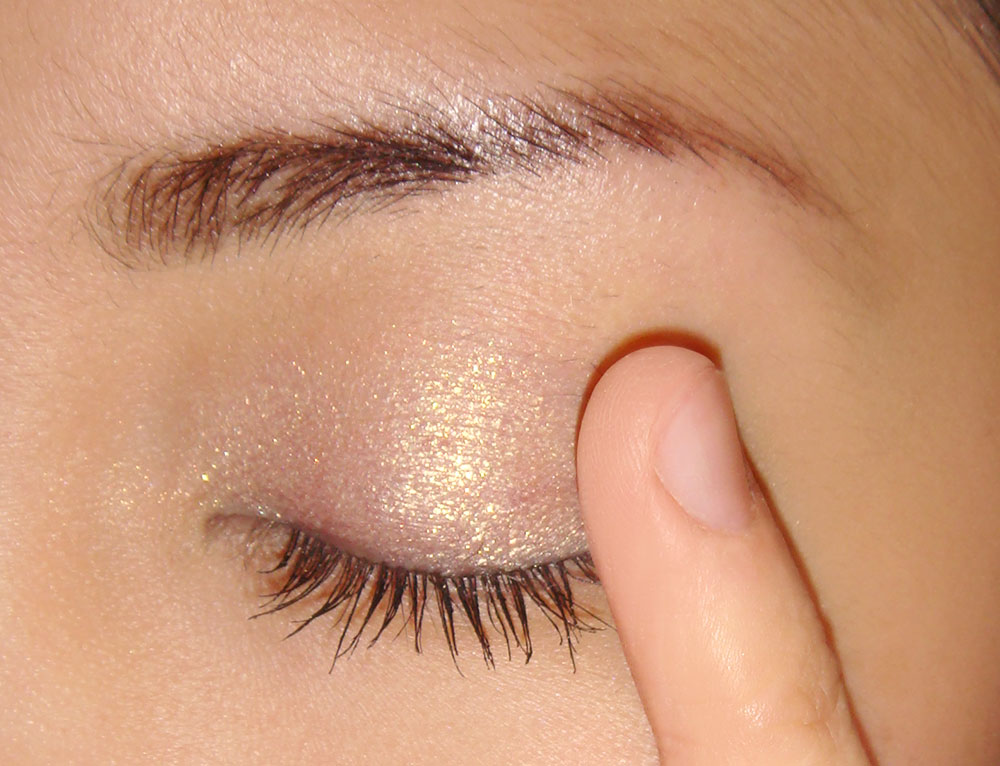 Step 3
. Using a flat eyeshadow brush (MAC 239 Eye Shader), pat a medium brown eyeshadow (NARS Cordura Duo Eyeshadow) on the eyelid.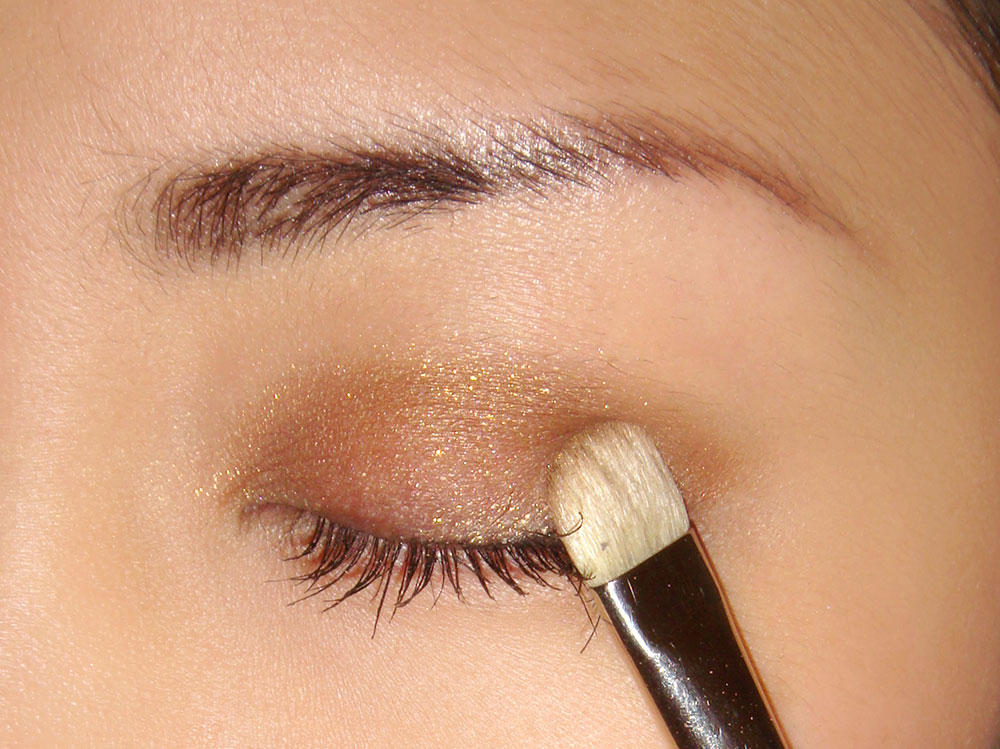 Step 5
. Apply the dark brown eyeshadow (NARS Eyeshadow Duo in Cordura) on the lower eye.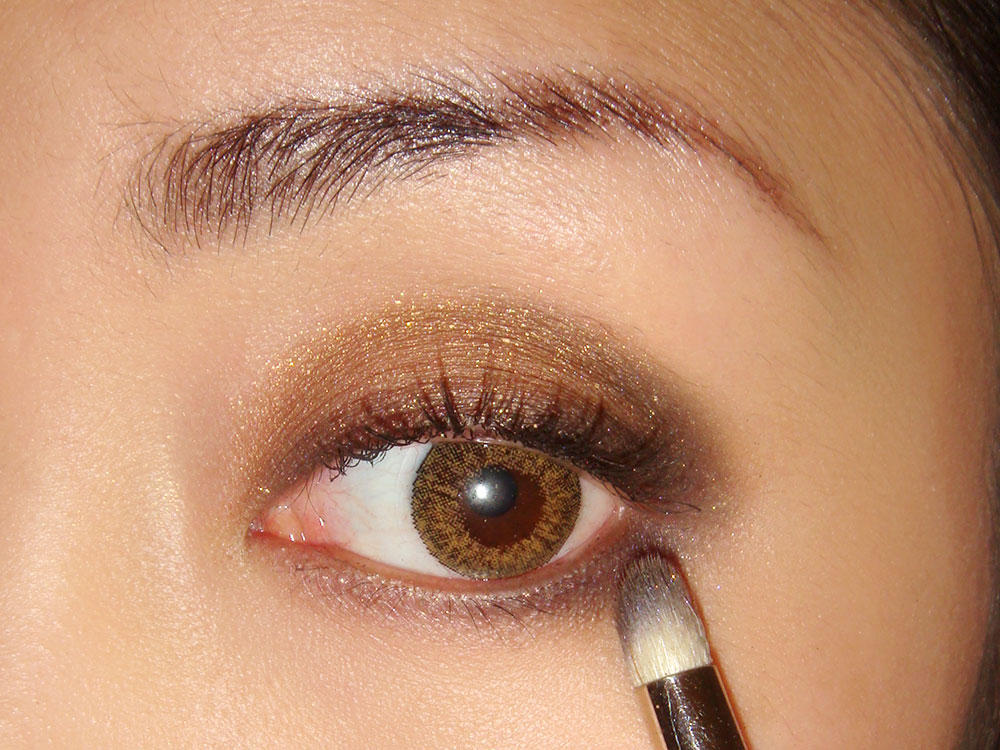 Step 6
. Draw a line along the upper lashline with a black liquid or gel eyeliner (MAC Blacktrack Fluidline). To create the illusion of longer, bigger eyes, drag the line a few mm past the outer corner. Line the waterline as well to make sure there are no "whites" peeping through.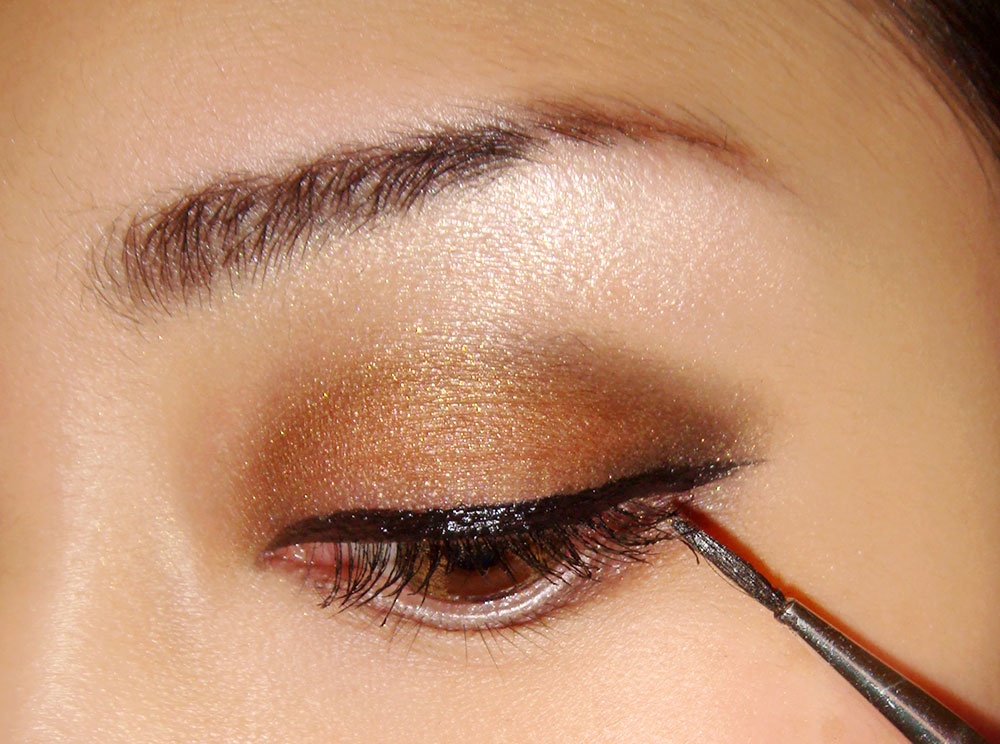 Step 7
. Brush a highlighting color (MAC Pollen Eyeshadow) on the inner corner of the eye and under the brow bone.
Step 8
. Apply mascara (Rimmel London Lash Accelerator in Extreme Black) and fake lashes (Makeup For Life Lashes in Hugs 'n Kisses) on upper lashes.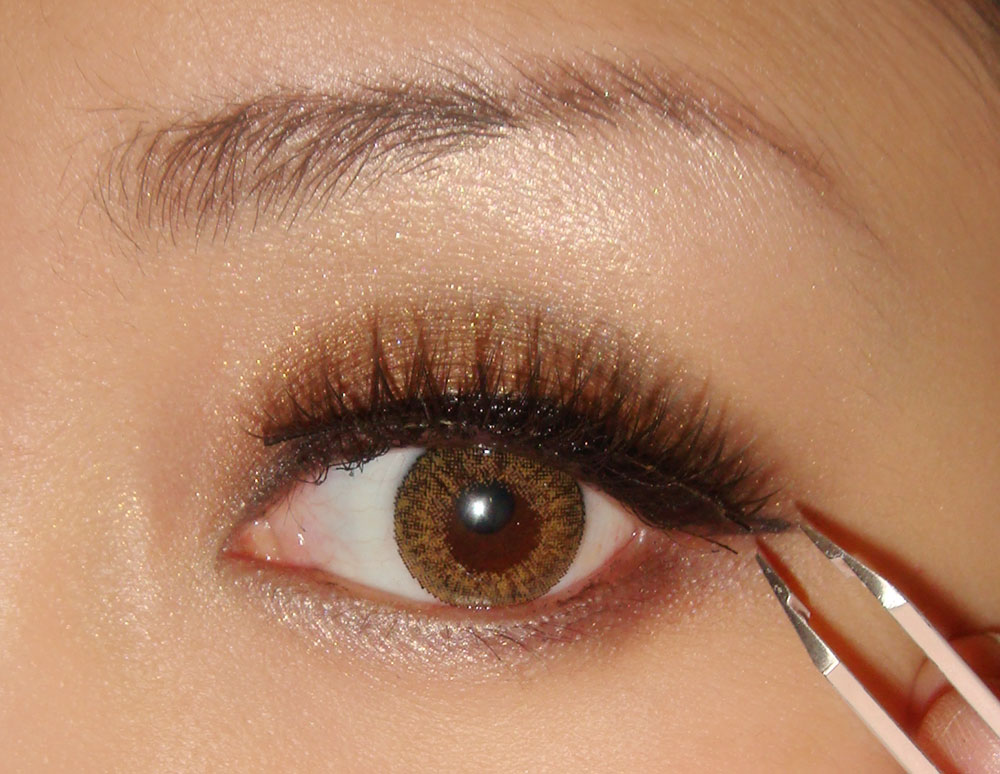 Step 9
. Apply a few coats of mascara (Rimmel London Lash Accelerator in Extreme Black) on lower lashes.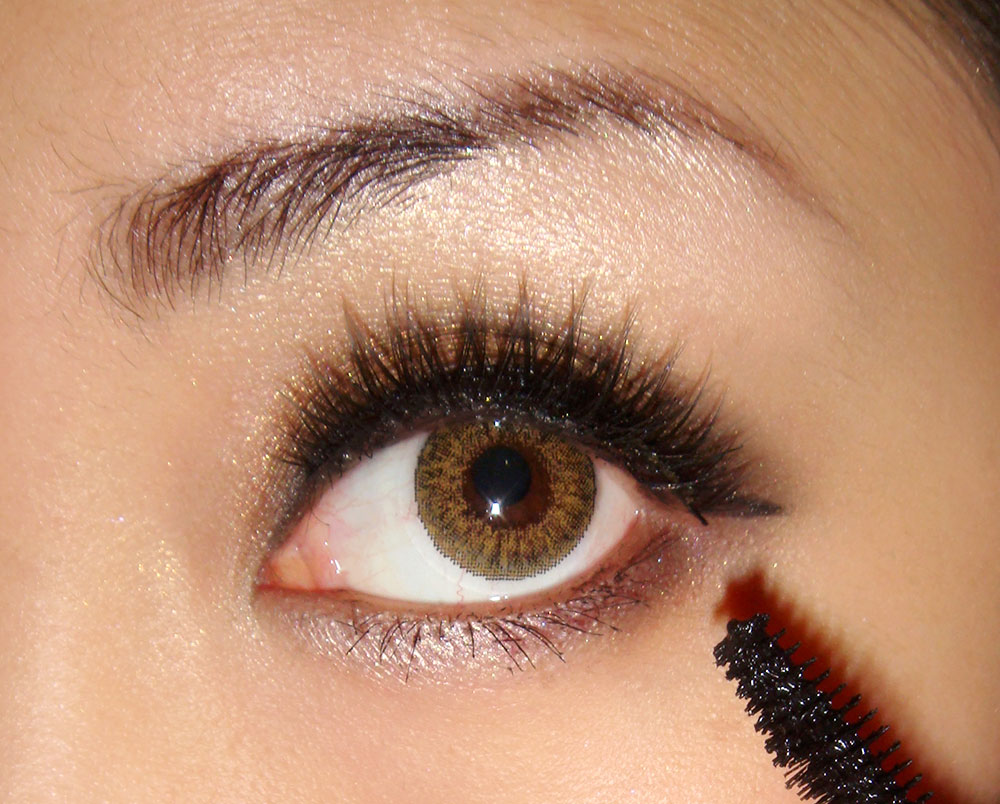 Extra Beauty Tips
• Do your eye makeup first if you are going to be using dark colors. This will minimize any effort to clean up your foundation and concealer afterwards.
• Always pair dark eye makeup with a clean face and nude lips for a fool-proof look.
Like this tutorial? Check out
my purple smoky eye tutorial
as well!