Today let us look at how to pick your best eyeshadow colors. While a lot of people tend to match their eyeshadow to the clothes they are wearing, this can make you look dated and not work for everyone. To determine what is right for you, you will need to look at your eye color and skintone.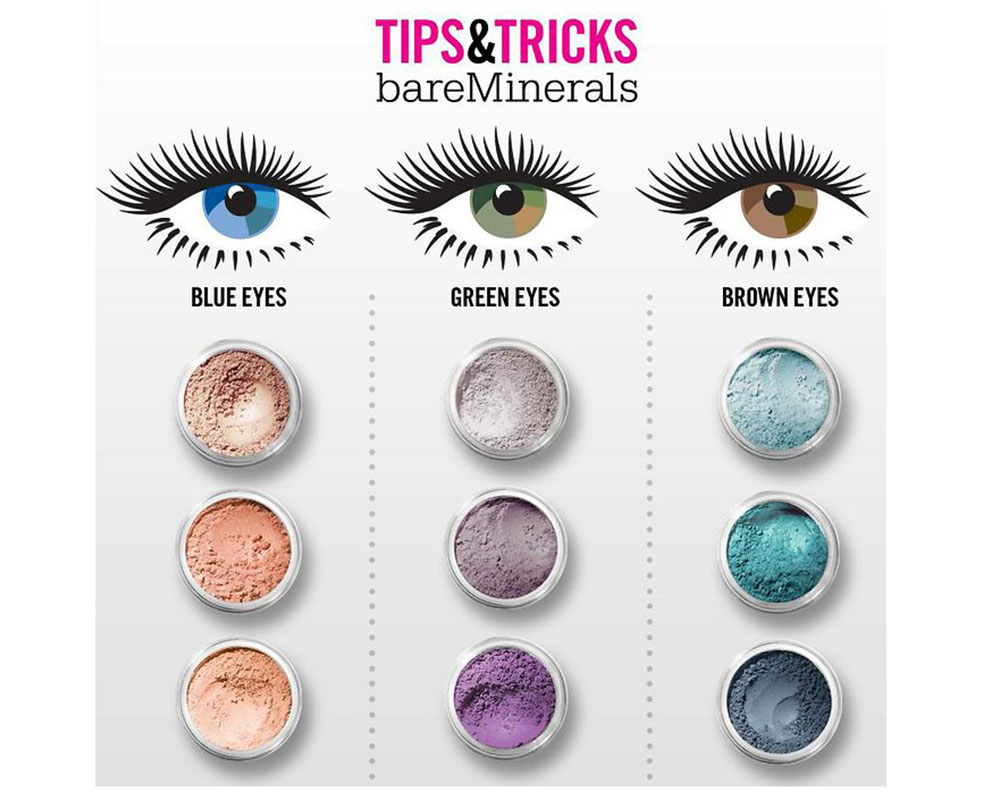 Eye Color
Choose a color that complements your eye color but not one that matches it completely. A contrasting color can sometimes make your eyes pop too.
If your eyes are:
Brown
– Try plum, taupe, bronze, green, blue, grey, neutrals and pretty much anything.
Green
– Try purple, gold, brown, neutrals and apricot.
Blue
– Try taupe, bronze, purple, grey, pink and neutrals.
Gray
– Try purple, silver and peach.
Skintone
Your natural skintone also play a role determining what eyeshadow colors you should choose.
If you have:
Pale skin
– Any cool colors would work. Pinks, blues and lavender are all good choices.
Olive skin
– Try dark greens, purples, blues and bronzes.
Dark skin
– Any vibrant colors, especially turquoise and gold. Avoid anything too light like white or pale pink, which can look ashy.
Sallow skin
– Stay away from yellows or golds. Go with greens, purples and blues.
RULE OF THUMB
• Dark colors tend to make the eyes appear smaller while light colors bring them out. Experiment with different shades to see what looks best on you.
• If you have bloodshot eyes, avoid warm colors such as taupes, browns and purples. Instead, use cool-based blues and silvers to make them appear brighter. Lining your bottom inner rim with a white or beige pencil will also help to "get the red out".