At the Thakoon Spring 2012 show, makeup artist Diane Kendal working for NARS Cosmetics created strong brows, contoured eye and luminous skin to go with the "iconic American cowboy gone multi-cultural" theme.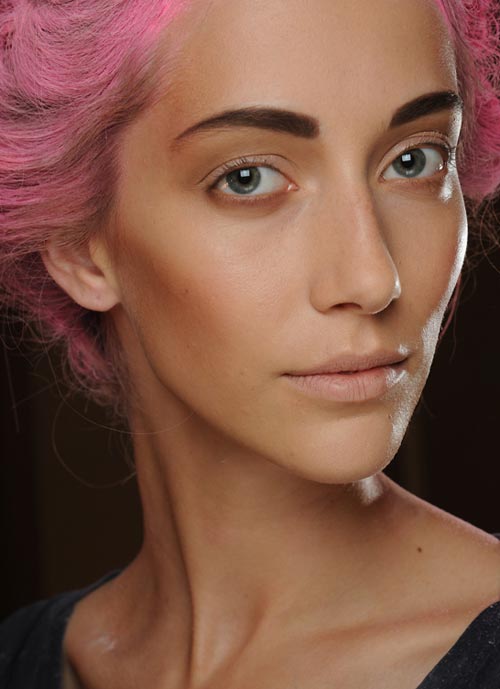 "Because the collection is so colorful, I wanted to focus on a classic, strong brow. I kept the face natural, with a little pink on the cheek for healthy color. On the eyes, I focused on contouring to show strength and attitude, a cowboy attitude that is," said Diane.
Face
• Pure Radiant Tinted Moisturizer – new for Spring 2012, for a similar effect, try a light application of Sheer Glow Foundation
• Zen Blush
• Gaiety Blush – new for Spring 2012, For a similar affect try Desire Blush
Eyes
• Bengali Eyeshadow
• Portobello Duo Eyeshadow
• Laguna Bronzer
• Bali Eyeshadow
• Blondie Eyeshadow
• Snow Loose Powder
Lips
• Belle de Jour Velvet Matte Lip Pencil
Nails
• Versailles Nail Polish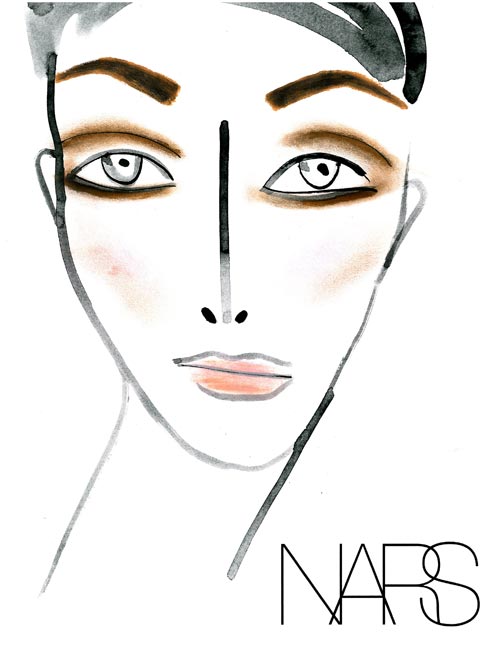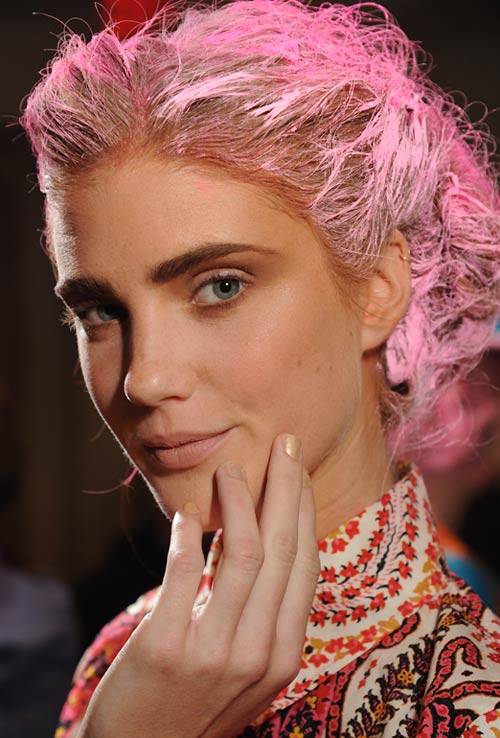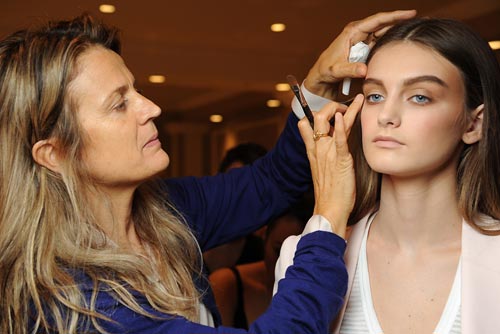 NARS is available at narscosmetics.com.
Images: Courtesy of NARS.