Working for M·A·C Cosmetics, makeup artist Diane Kendal went for an "urban '90s" look at the Alexander Wang Spring 2012 show with "raw skin" and smudged eyeliner.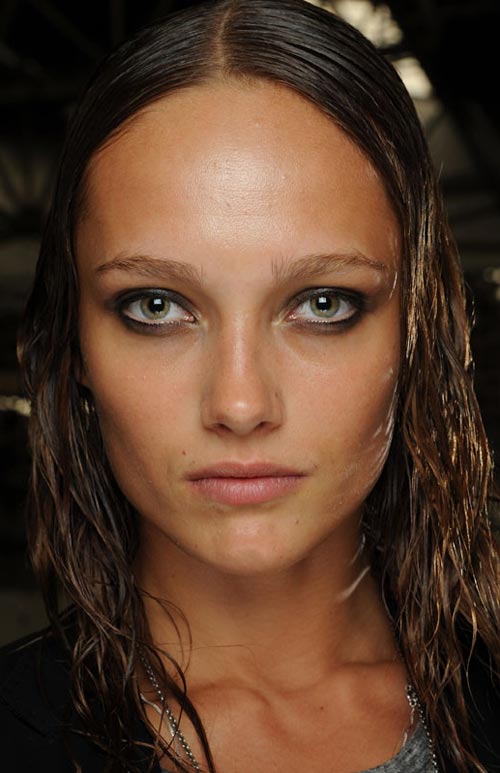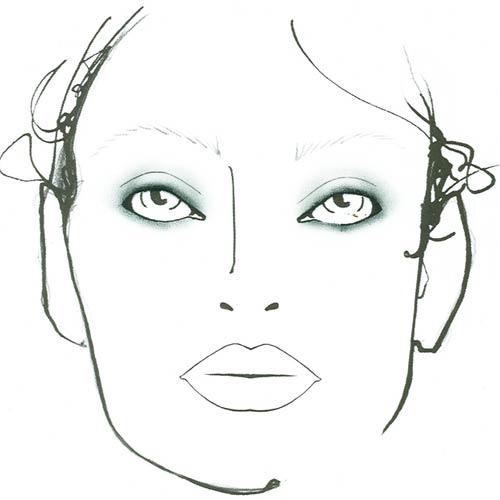 Face
• Select Moisturecover – blended over well-moisturized skin with fingers only where needed to perfect skin.
Eyes
• Smolder Eye Kohl – applied to the upper lashline and blended upwards from both the inner and outer corners with 239 Brush, leaving the middle of the eyelid bare. Excess product left on the brush is then diffused through the lower lashline.
• Studio Moisture Fix SPF 15 – applied on a cotton swab and used to remove a bit of liner through the lower lashes before re-applying Smolder Eye Kohl and blending once again.
• Black Cremestick Liner – applied as a thin line through the upper lashline with 210 Brush, and then rolled onto the root of the lashes. Excess product left on the brush also accentuates the lower lashes.
• MAC Pro Gloss Texture – applied on the centre of the eyelid to finish the eye.
Lips
Hydrated, but natural.
Hair
Created by acclaimed stylist Guido, the look was all about a "cool downtown girl who doesn't care about a blow out". Guido first prepped the hair, parted it in the middle and used Sultra Sophisticate Powder Dryer to slightly dry it. He then applied mousse to the look to make it feel and look wet. Then, he wrapped loose sections of hair around Sultra Bombshell Clip-less Rod Curling Iron to create texture, unstructured waves.
Photo: GoRunway.com