Once I lost count of the number of lipsticks I own (I stopped somewhere around 100), I figured it's time to go on a no-buy. I was doing quite well and was about to give myself a pat on the back until I got to play with the new MAC PRO LongWear Lipcremes – I couldn't help but caved!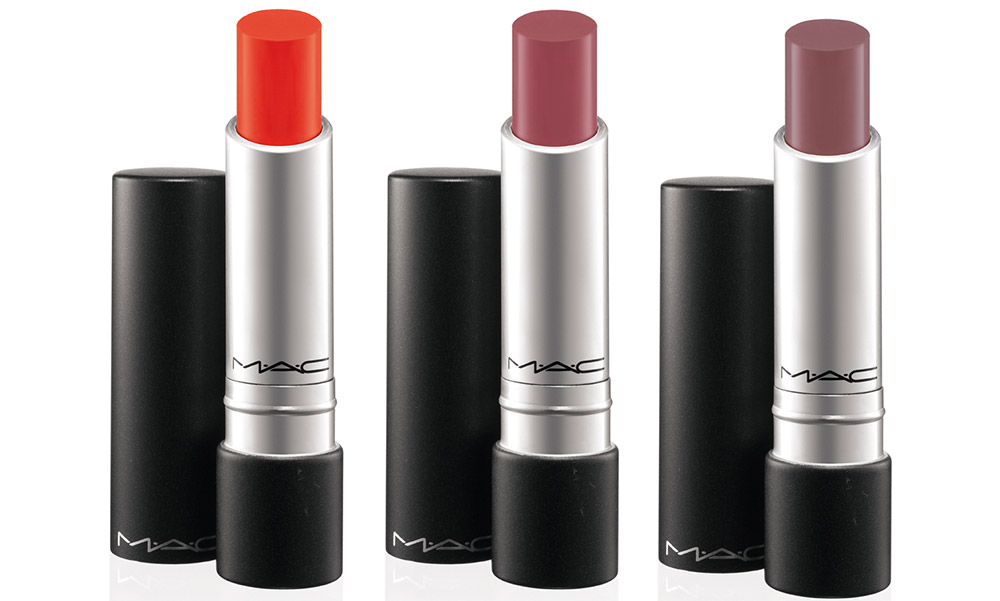 The Lipcremes come in 12 wearable colors that range from your everyday nudes and pinks to bright reds, browns and even a metallic purple.
The colors I picked up were:
•
Till Tomorrow
, a nude brown that screams Angelina Jolie on my lips.
•
Unlimited
, a muted rosy color that looks like my lips but better.
•
Good To Go
, a super loud orange just like the one you see on the
Marc Jacobs Spring 2011 show
. I love bright orange lipsticks and this is by far one of the brightest that I have seen.
Other colors include:
•
Made To Las
, a deep plumy brown (Frost)
•
Sweet Ever After
, a copper (Frost)
•
Faithfully Yours
, a blackened dirty purple (Cream)
•
Goes and Goes
, a blue violet (Cream)
•
Love Forever!
, a bright blue pink (Cream)
•
Perpetual Flame
, a pink cranberry (Cream)
•
Overtime
, a light baby pink (Cream)
•
Extended Play
, a blackened brick red (Cream)
•
Prolong
, a true red (Cream)
The lipsticks went on very creamy with just a touch of shine but once you blot or let it dry naturally, they turned completely matte. They also had amazing staying power and lasted even after a meal – but definitely not up to 12 hours as claimed.
One thing I really really liked though, was how they managed to give great color payoff with a matte finish but felt totally non-drying, even on my constantly chapped lips. The new, sleek packaging also reminded me of a smaller, more compact version of MAC PRO Paint Sticks and is so much better than the regular lipsticks. Would definitely love to see more colors in the future!
So what do you think? What's your favorite color? Lip swatches to come next week!
MAC PRO LongWear Lipcreme is available at MAC counters and maccosmetics.com for $16.
Disclosure: This review contains product that were purchased by us. It may also contain an affiliate link, which gives us a small commission if you purchase the items. Please see our Disclosure for more information on our posting policy.