When it comes to doing my makeup in the morning, I always try to keep it quick and easy so I can catch an extra 15 minutes of sleep – which is why I love Kanebo Sensai Triple Touch Compact, a luxe compact that comes with two concealers and a pressed powder so you can look polished in no time.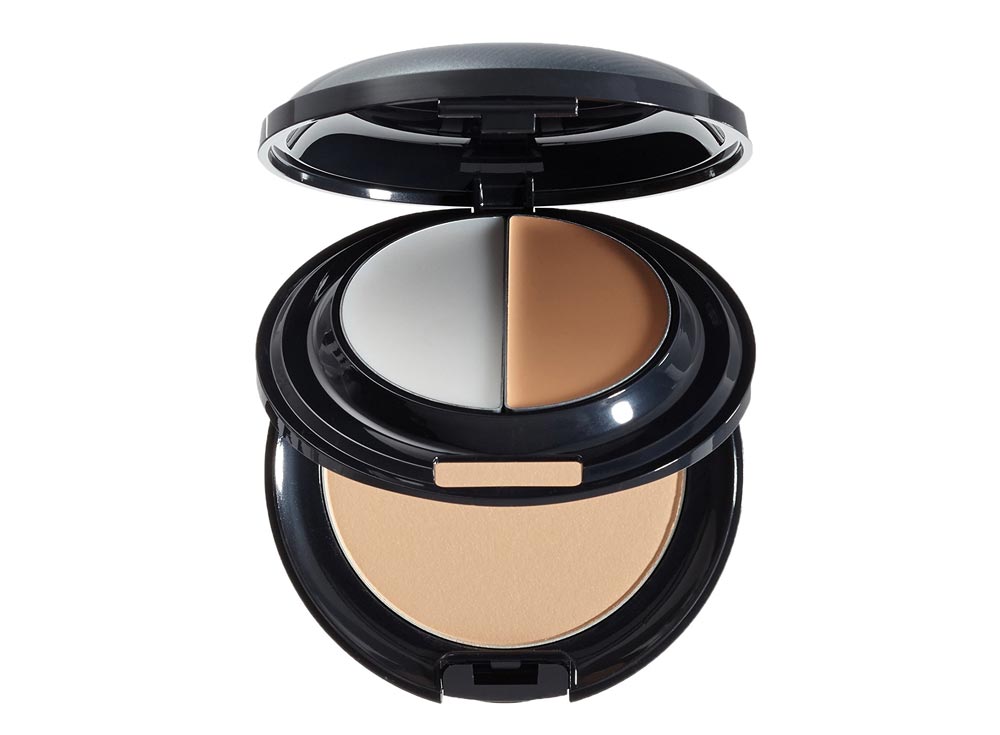 The
Colorless Concealer
(or should I say primer) is a thin, transparent gel that contains Pure Pearl Extract and worked just like NARS Skin Smoothing Face Prep. It felt super lightweight and filled in pores, smoothed out fine lines while moisturizing the skin very nicely.
The
Cream concealer
contains Oil-in Powder and SPF 15. The Thermo Melting fomula gave it a moist, creamy texture, making the concealer super easy to blend. Coverage was on the light to medium side and I loved how it dried to a semi-matte finish without settling into fine lines.
On the bottom part of the compact is the
Pressed Powder
, mirror and puff. The powder comes with SPF 10 and one of the silkiest, creamiest textures. It did a good job evening out my dehydrated combination skin while soaking up oilies on my t-zone and keeping my dry areas hydrated. The finish was also very natural and not the slightest cakey. Again, the coverage was on the sheer side but buildable.
The biggest downside was the limited color range. The compact only comes in 3 shades (TC-01 Light, TC-02 Medium and TC-03 Dark) that will suit light to tan skin tones at most. I use
TC-02 Medium
, a light to medium color with yellow undertones, for my NC30 skin.
Overall, the Kanebo Sensai Triple Touch Compact is great for everyday and the convenience and ease of use are definitely its biggest pros. With this compact, all it takes me is 3 minutes to get my face ready in the morning. I dab the Colorless Concealer under my eyes and around the nose, apply the Cream concealer on top, press the Powder all over, fill in my eyebrows, apply mascara and lipgloss and I am good to go! Plus the compact is the perfect size to pop in any purse so you can use it on the go and touch up any time.
The Kanebo Sensai Triple Touch Compact will be available at Bergdorf Goodman next week. You can call the Sensai counter at (212)872-2537 or (800)558-1855 ext. 2537 to pre-order the product.
Disclosure: This review includes products that were provided by the manufacturer/PR firm for consideration only. It may also contain an affiliate link, which gives us a small commission if you purchase the item. Please see our Disclosure for more information on our posting policy.