Beyonce was not the only to rock black lipstick in the new Telephone music video. Lady Gaga too, rocked it with matte skin, denim blue eyeshadow and pink blush. Flashback to the 80s anyone?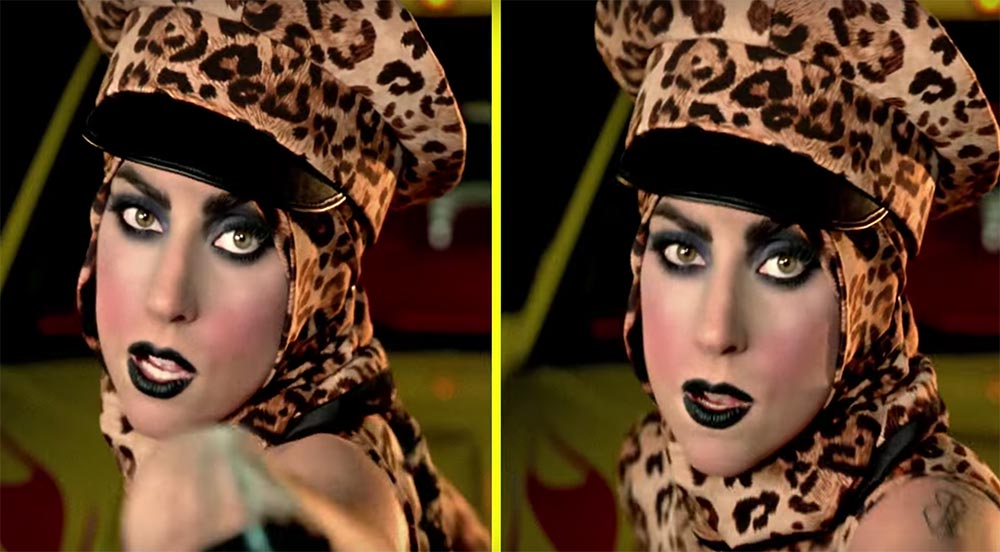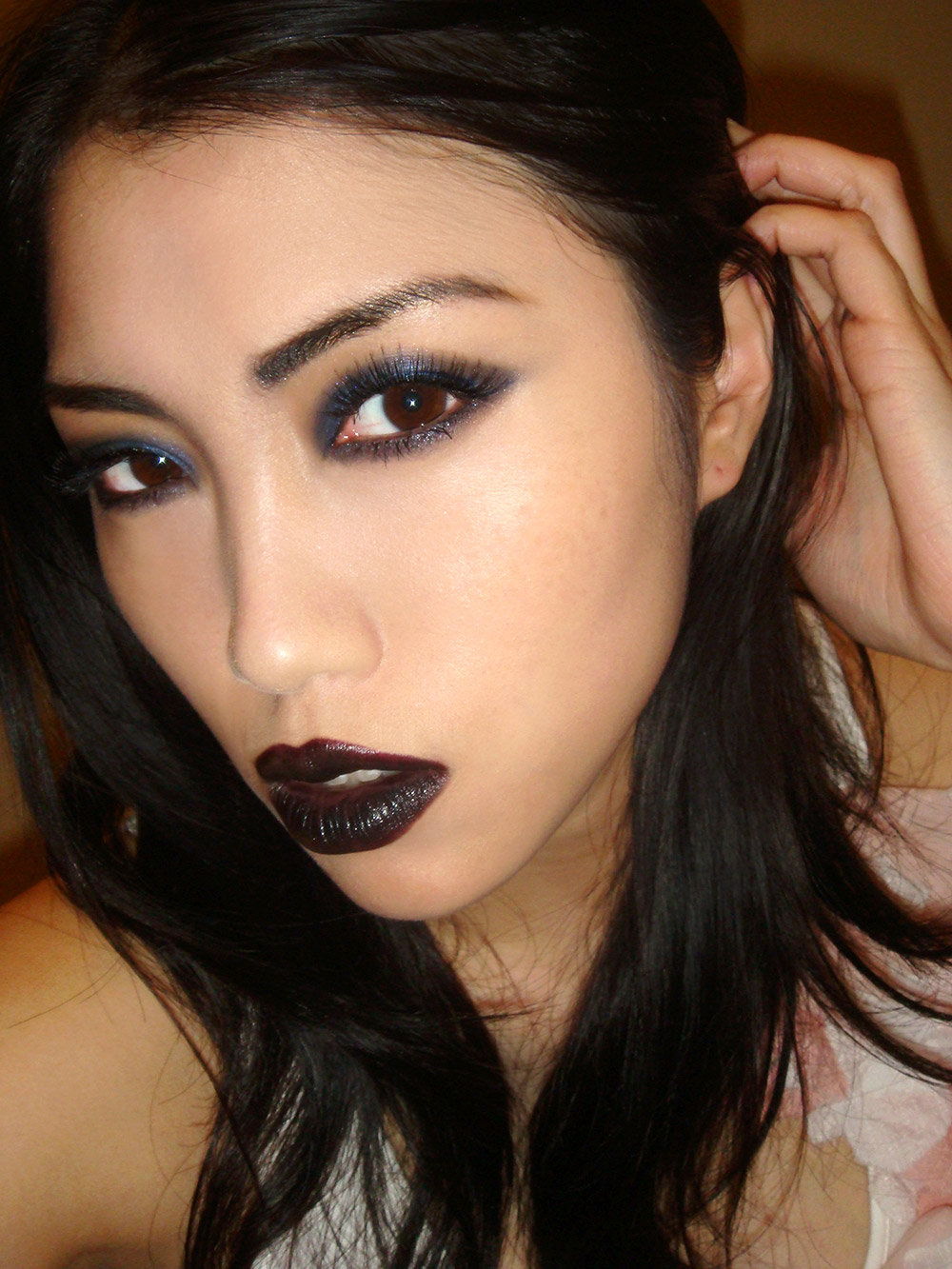 Since black lipstick is already super dramatic to wear on its own, I opted for glowy skin, a shimmery navy blue eyeshadow and left the cheeks bare to make the look more wearable.
Products Used
• Chanel Pro Lumiere Professional Finish Makeup SPF15 in #Limpide 10
• Jane Clubbing Eyeshadow
• MAC Blue Flame Eyeshadow
• MAC Fluidline in Blacktrack
• Lashes in Au Naturale
• Rimmel The Max Volume Flash Mascara in Extreme Black
• MAC Black Knight Lipstick
• MAC Nightmoth Lip Liner
Step by Step How To
1. Even out the skin with Chanel foundation.
2. Darken eyebrows with Jane Clubbing.
3. Apply MAC Blue Flame on the eyelid. Blend Jane Clubbing onto the crease and smudge on lower eye.
4. Line both upper and lower lashlines with MAC Blacktrack.
5. Apply fake lashes on top and Rimmel mascara on bottom lashes.
6. Define the lipline with MAC Nightmoth. Fill in with MAC Black Knight using a lip brush.