We all know how stress can wreak havoc on the skin but now you can fight it with Kenzoki's latest Angel Eyes from the Belle De Jour range.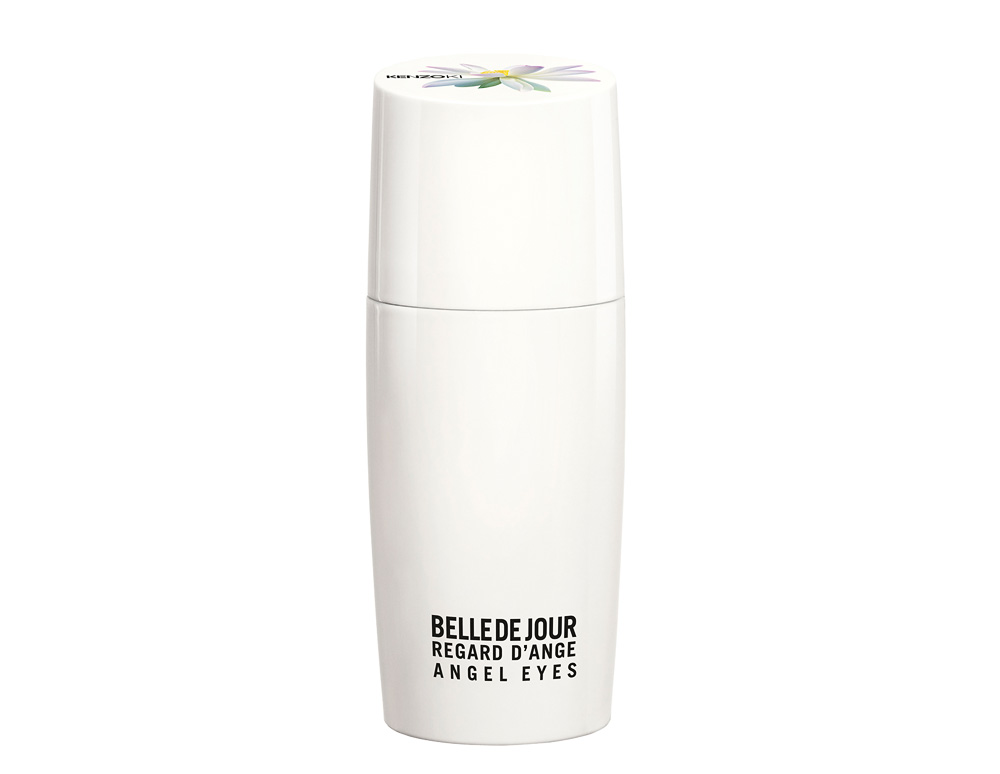 Containing White Lotus,
Kenzoki Belle De Jour Angel Eyes
claims to significantly boost the appearance of younger, healthier looking skin by reducing the effects of cortisol, aka stress hormone. In clinical trials, levels of cortisol in saliva were shown to decrease by a whooping 13% after a single application. Angel Eyes also claims to improve the production of beta endorphins and promote an overall feeling of well-being.
The first thing I noticed was the pretty packaging. The Angel Eyes came in a sleek white bottle with a single lotus blossom on the cap. A soft brush was also included for application. While the idea was thoughtful, I didn't find the brush to work that well in blending the eye cream onto the skin. Plus you will have to wash the brush regularly to keep it clean which means more work. Guess I will just stick to my ring finger.
The eye cream itself had a soothing White Lotus scent just like my beloved
Kenzoki Relaxing Whipped Eye Cream
. The texture was slightly heavier than the Relaxing Whipped Eye Cream but still on the light side. It applied very creamy and sank in nicely without feeling greasy. One pump also dispensed the perfect amount for both eyes so no product went to waste.
Whenever I put this eye cream on, my eyes felt rested immediately. In the depuffing department, I would say it was average but it did do an excellent job in keeping the eye area smooth and hydrated. The best part though, was how it made my undereye circles fade and after just two weeks! As much as I love the Relaxing Whipped Eye Cream, I am never going back after the Angel Eyes!
Kenzoki Belle De Jour Angel Eyes is available exclusively at
Sephora
for $71.
Disclosure: This review includes product that was provided by the manufacturer/PR firm for consideration only. It may also contain an affiliate link, which gives us a small commission if you purchase the item. Please see our Disclosure for more information.