Fall is almost upon us and if you are not ready to say bye-bye to that golden summer glow ala the look we saw at Diane Von Furstenberg Spring 2009 below, check out anti-aging expert Dr. Adrienne Denese's 4-step Exfoliate, Moisturize, Bronze and Protect approach on how to maintain it.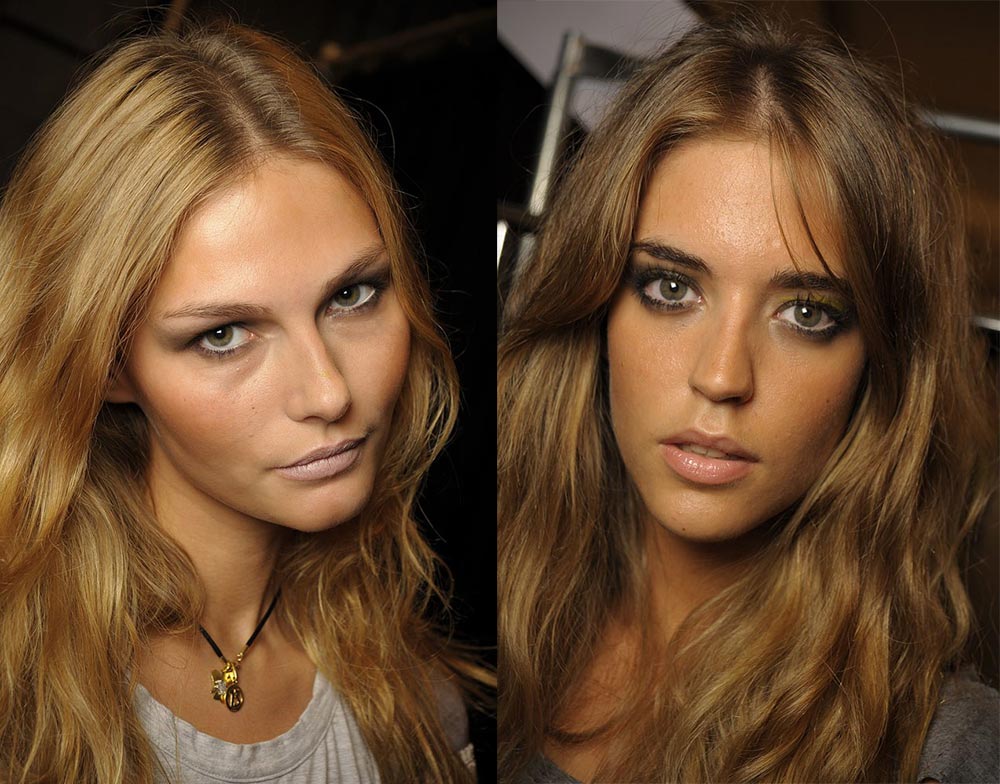 •
Exfoliate
. Dead skin cells can make your skin look dull and lifeless so make sure you exfoliate regularly for your skin's natural radiance to shine through. This step is also extra crucial for those who use self-tanners. My picks are
Skin Food Black Sesame Hot Mask
or the good old Baking Soda mixed with a creamy cleanser.
•
Moisturize
. The scorching sun along with the AC all summer can really dehydrate your skin and kill skin cells. Dr. Denese recommends moisturizing your skin at least once a day. After cleansing, I like to use a hydrating toner followed by an oil-free moisturizer like
NARS Aqua Gel Hydrator
.
•
Bronze
. Prolong your fading summer glow with a self-tanner. I personally like to mix a liquid bronzer into my foundation to add warmth or blend
NARS The Multiple Bronzer
on the cheekbones towards the temple.
•
Protect
. Sun protection should be used through out the whole year, regardless of the weather. Remember to use a product with at least SPF 30. My favorite?
Vichy Aqualia Thermal Lotion SPF 30 24 Hr Fortifying Moisturizer
.