After reading a ton of raves about the limited edition MAC 226 Small Tapered Blending Brush ($24.50) from the Brunette, Blonde and Redhead collection that debuted earlier this month, I decided to go back to see what the hype was all about.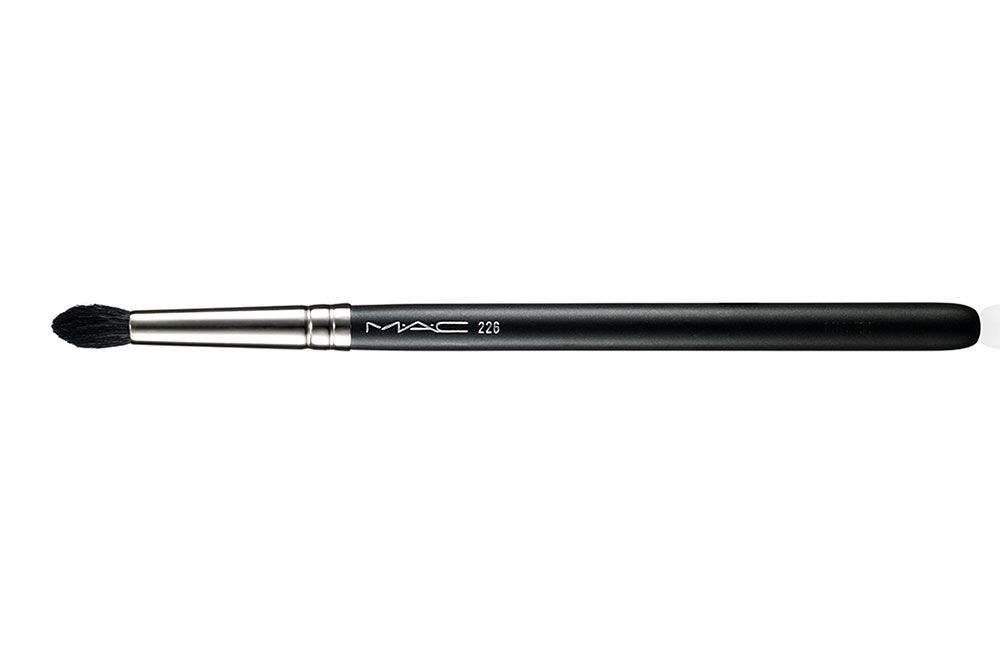 According to MAC, the 226 is a short, tapered blending brush with ultrasoft, natural bristles that is used for application and blending of shadow on the lid, and perfect for working the crease.
It is very similar to MAC 217 Tapered Blending Brush, 222 Tapered Blending Brush and 224 Tapered Blending Brush that I own. Out of the four, it has the shortest bristles and it fits perfectly onto my crease. I normally use MAC 219 Pencil Brush to apply the color onto the crease and fluff it out with the 217, but with the 226, I can do both with one brush. I also like to use this to blend eyeshadow along the lash line.
The bristles on the 226 are black just like the 224 but they are more compact, pointier and work even better in blending the color. Plus like MAC's regular brushes, it comes in the right length with the perfect handle and is so easy to control.
If you don't have a lot of eyelid space or a crease or you are simply looking for a brush to blend eyeshadow, I highly recommend this.