I have been DYING to try lash extension and thanks to Michelle, I finally got my hands on Ardell DuraLash Naturals Extension Kit. This was my first time doing lash extension and all I can say is boy does it take practice and lots and lots of patience!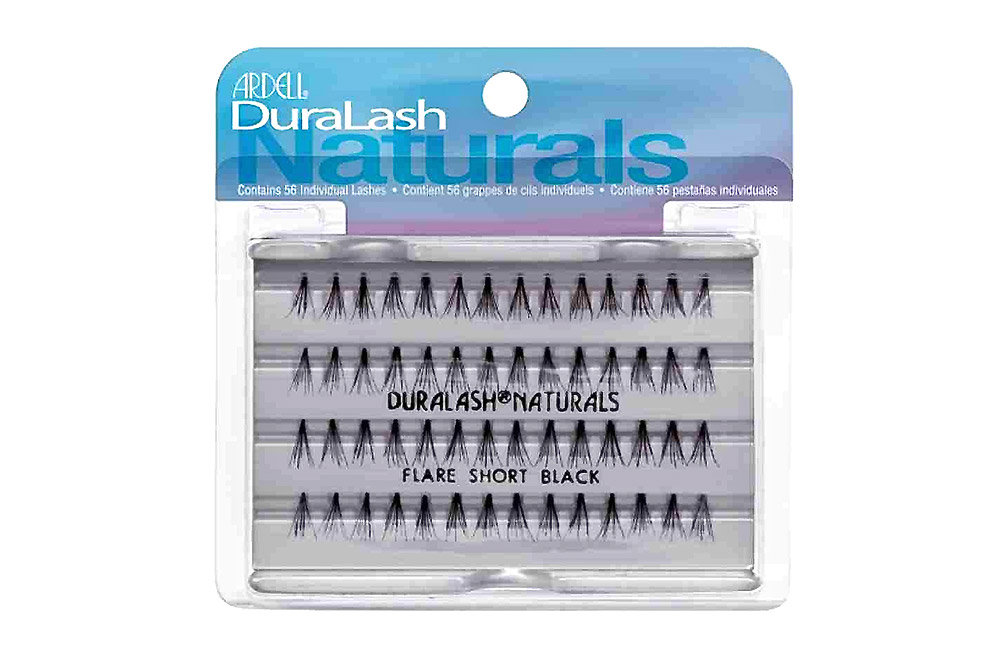 Since I have Asian lashes, I chose the Short Lash in Black. The pack comes with 56 knotted individual lashes that are slightly longer than my natural lashes. Following the instructions on the pack, I picked up a cluster of hair with my favorite Tweezerman tweezers, dipped it in the Ardell LashTite Individual Lash Adhesive and randomly placed it on top of my natural lashes and near the roots. I started from the middle of my eye and worked my way outwards. After fiddling around for almost 15 minutes, I finally got 5 clusters on each eye. When I was done, I was pretty happy with the result – it was natural yet you could definitely tell my lashes got thicker and longer.
When I woke up the next morning, all the lashes remained intact – yay! I did my usual MAC Fluidline in Blacktrack on the top and lower lashlines, curled my lashes with my favorite Shiseido eyelash curler and Bourjois Yes To Volume mascara on top and bottom thinking that the mascara would help blend the lashes with my natural lashes. Bad bad idea! Not only was it hard to apply the mascara without creating clumps, it was even harder to remove them without tugging my lashes. And to top it off, you are not supposed to use an eye makeup remover with oil so I ended up using Nivea Visage Eye Makeup Remover and it took me TWICE as long to get rid of all the mascara and eyeliner.
The next day, I skipped the mascara and removing my eye makeup was a lot easier. I continued doing this for the next couple of days but finally decided to get rid of the lashes after a week. I simply could not deal with the fact that I could not wear more eye makeup (not wearing eyeshadow was such a pain!) or spending at least 10 minutes trying to get my eye makeup off.
The verdict? Totally loved the results and I might do it again but if you are an eyeshadow whore like me or cannot get your hands off your eyes, you are better off with mascara or strip false lashes.