"There are influences of Alice Cooper with a touch of punk and the feeling of the New York Underground," explained François Nars of the six beauty looks he created for Marc Jacobs Autumn/Winter 2016. "We wanted to make sure all of the girls looked different, a little bit strange and dramatic, but authentic and unique to themselves."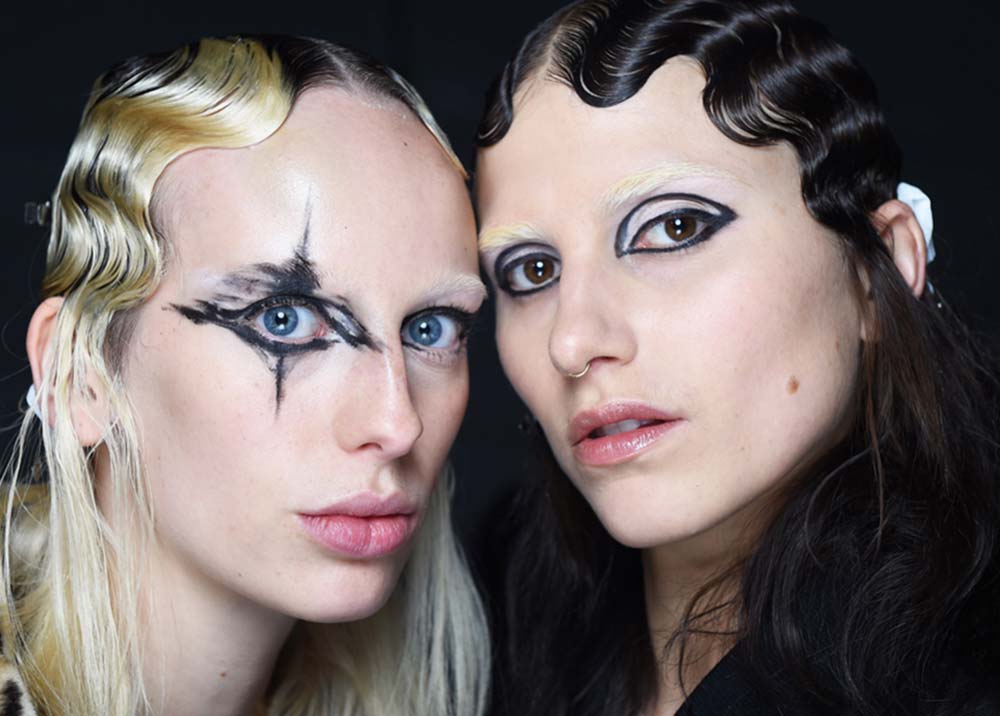 To create the black eye makeup, Francois used various products – Pandora Duo Eyeshadow, Sycorax Dual-Intensity Eyeshadow, Black Moon and Las Pozas Velvet Eyeliner (both new for Fall 2016), Minorque Kohliner, Flibuste Velvet Shadow Stick, Black Valley Eye Paint, Carpates Eyeliner Stylo and Audacious Mascara. He kept the lips black as well with Flibuste Velvet Shadow Stick, Black Moon Velvet Eyeliner, Minorque Kohliner and Triple X Lip Gloss; and left the skin bare with just NARSskin Luminous Moisture Cream, NARSskin Total Replenishing Eye Cream and Radiant Creamy Concealer.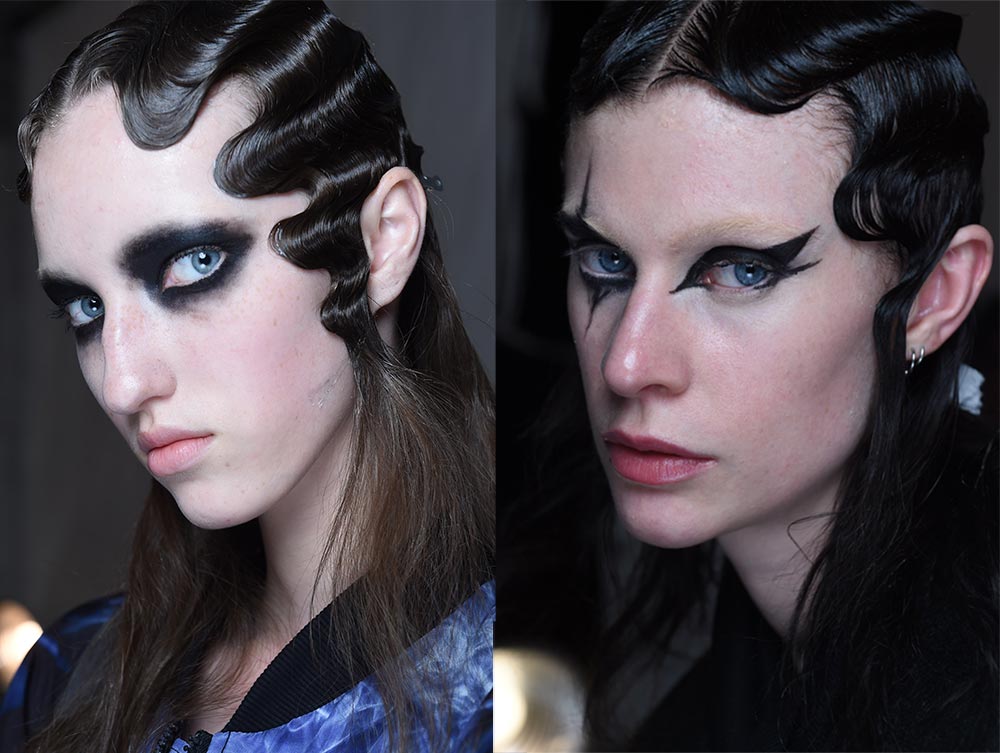 Images: Courtesy of NARS Cosmetics.