Want a faux glow for the summer? Just follow these steps and you will be on your way to being a bronze goddess in no time!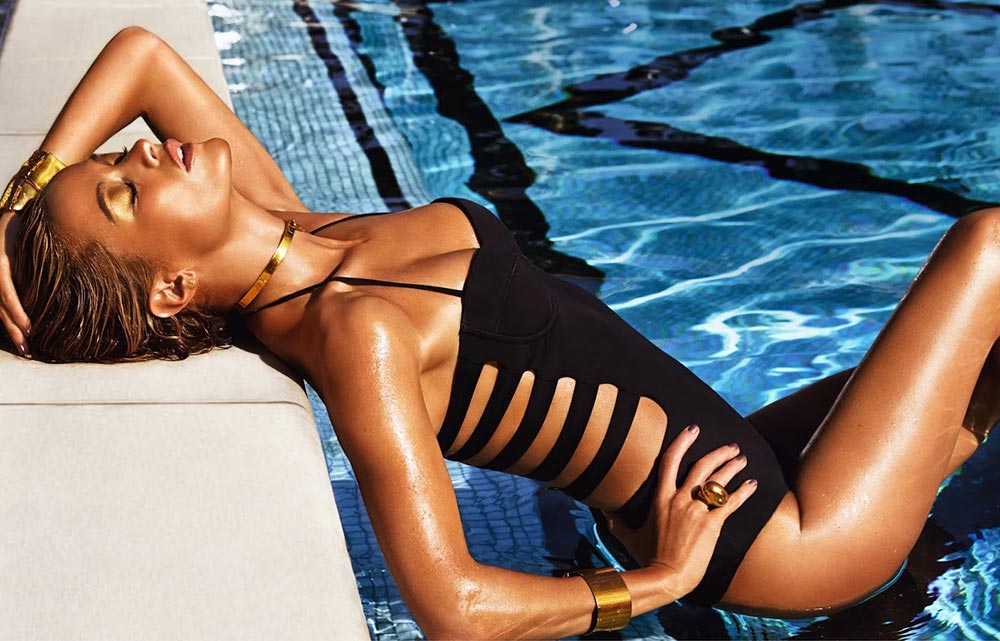 Step 1. Exfoliate
.
Self-tanners work by darkening the top layer of skin so exfoliation is a must for an even tan. You can use a body scrub, loofah or simply make your own by
mixing sugar with yogurt
. Make sure to pay extra attention to ankles, elbows and knees where skin tends to be driest.
Step 2. Shave/Wax/Epilate
.
I normally shave my legs once a week during the summer but ever since I was sent Philips Satin Perfect Deluxe Epilator (one of Alessandra Ambrosio's beauty must-haves), I can now push this tedious yet inevitable chore back to once every 2-3 weeks.
The epilator uses textured ceramic disks to pull the hair out and can be used on your legs, arms, underarms and even bikini line. It fits very nicely along the curve of my skin and there are two speed settings with different attachments, accessories and even an opti-light to get each and single unwanted hair out of sight.
Plus the pain is nothing compared to waxing and the hair grows back finer and smoother. You can also get up to 40 minutes of hair removal with just one hour charge so you can literally bring it with you wherever you go.
Step 3. Moisturize
.
While some insist moisturizers will affect the chemical reaction between the self-tanner and your skin, I always moisturize before I self-tan. The key is to use a light, oil-free moisturizer as oil can act as a barrier between them.
Step 4. Apply The Self-Tanner
.
"Start from the bottom of your body and work your way up so that you don't crease the color when you bend over" says Meredith Baraf, the guru behind Victoria's Secret Angels' gorgeous glow. If you are using a spray, make sure to "always keep the bottle and wrist moving".
I have used quite a number of self-tanners in the past but my newly discovered Victoria's Secret Beach Sexy Tinted Self-tan Lotion is handsdown the best for body. Not only does it come in a generous tube of 6 fl oz. for just $12, the self-tanner is a light golden bronze color so you can see exactly where you are applying. Compared to other self-tanners I have used, the smell is much more tolerable, almost coconutty. It also dries fairly fast and you will see color in just a few hours. But the best part is how natural-looking and streak-free the results are. Perfect for beginners and pros!
More Tips
• Always self-tan at night, preferably a few hours before you go to bed. Leave the self-tanner untouched for as long as possible so it has enough time to work its magic. Rinse in the morning if necessary.
• To avoid orange palms, wear vinyl or latex gloves.
• If you layer on too much product all at once, you can end up looking orange. Wait until the color has developed and apply more if necessary.
• For a more long-lasting tan, moisturize as often as you can.