Ever since I laid eyes on the new Victoria's Secret Holiday 2011 Collection, I knew I had to get one of the eyeshadow palettes. And since I already own a bazillion warm neutrals, I went with Masquerade, a gorgeous palette of cool-toned shadows.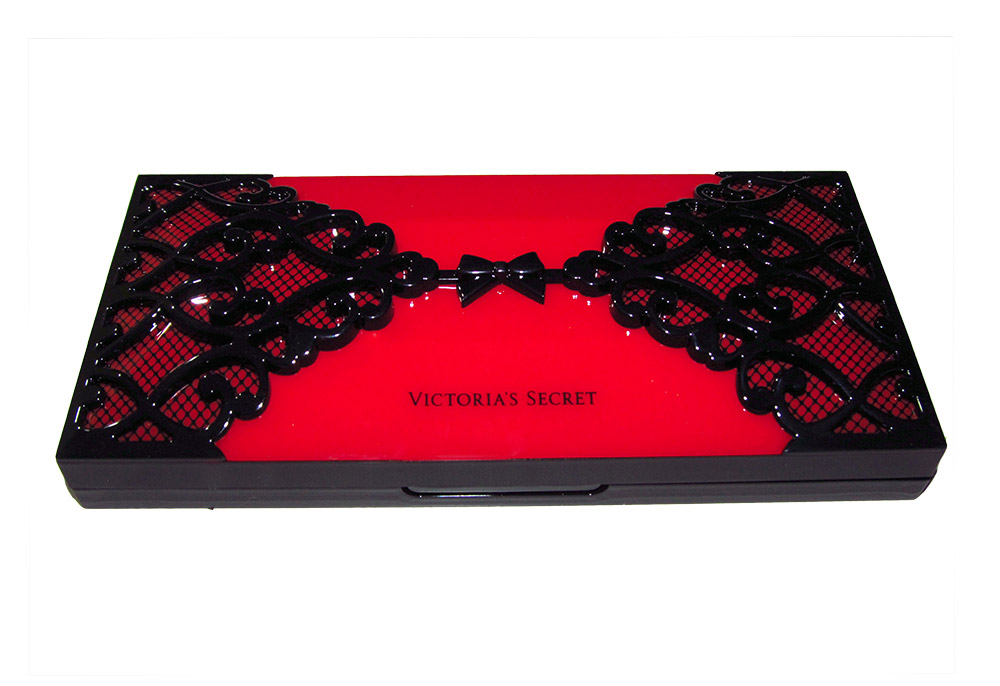 The Masquerade Deluxe Eye Palette comes in the prettiest red case with a black bow in the middle and a lace-like design on the two sides. Inside houses a large mirror on one side and 5 cool-toned neutral shadows with a double-ended brush on the other. On the back are also instructions on how to use the colors.
From the left to the right, we have:
• A shimmery white.
• A frosty icy lilac.
• A shimmery grayish taupe. This is the most pigmented and my favorite out of the five.
• A shimmery taupe that is just a bit darker than my NC30 skin. I find this to be least pigmented.
• A dark blue with sparkles. This seems less frosty than the others and showed up almost black.
The colors complemented each other very well. The color payoff was also good and true to what you see. Without a primer, I get a good 5-6 hours of wear before they started to fade.
My only rant was the flimsy applicator. It did not pick up the colors that well and the bristles felt a bit rough on the skin. A sponge applicator would have been much better.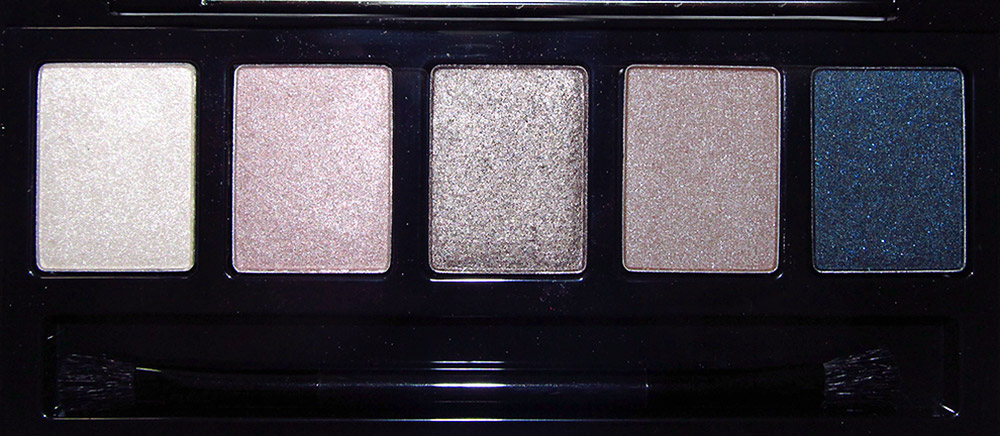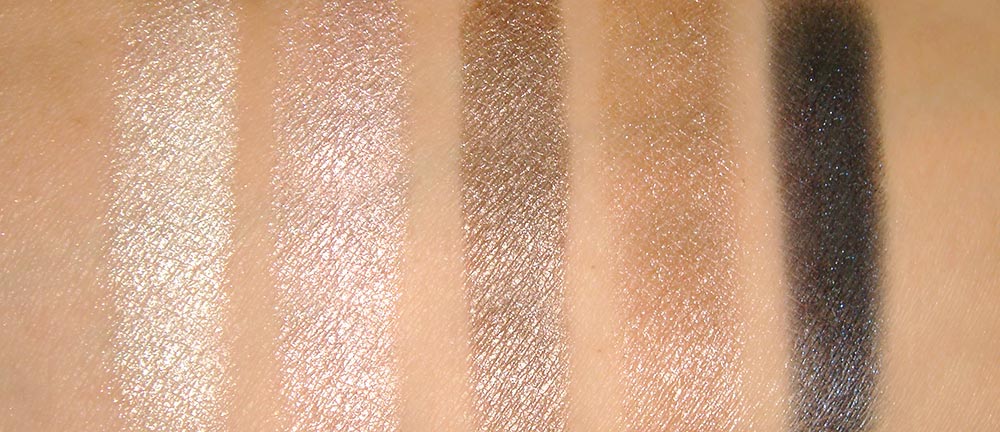 Below, I am wearing the shimmery grayish taupe on lid with the dark blue as a liner, icy lilac on the lower eye and shimmery white under the brow bone.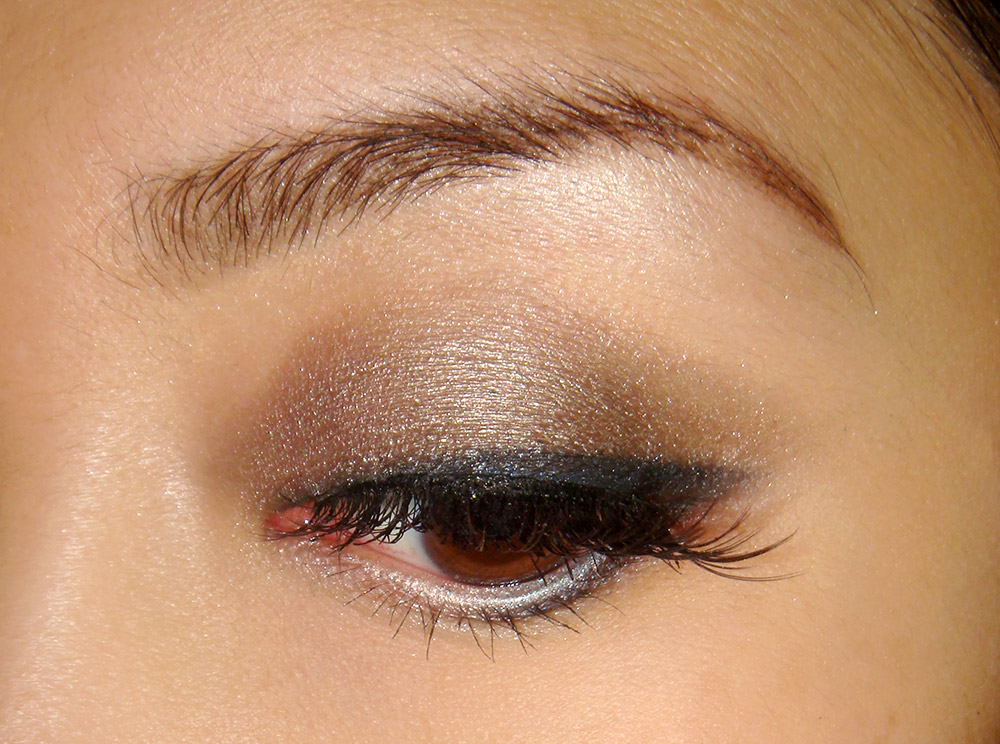 Victoria's Secret Holiday 2011 Masquerade Deluxe Eye Palette is available at www.victoriassecret.com and VS stores for $26.
Disclosure: This review contains product that was purchased by us. It may also contain an affiliate link, which gives us a small commission if you purchase the item. Please see our Disclosure for more information on our posting policy.