While searching for a good body scrub to keep my dry, sensitive skin happy in the cold weather, I stumbled upon Bliss Hot Salt Scrub ($36) and have been completely hooked ever since!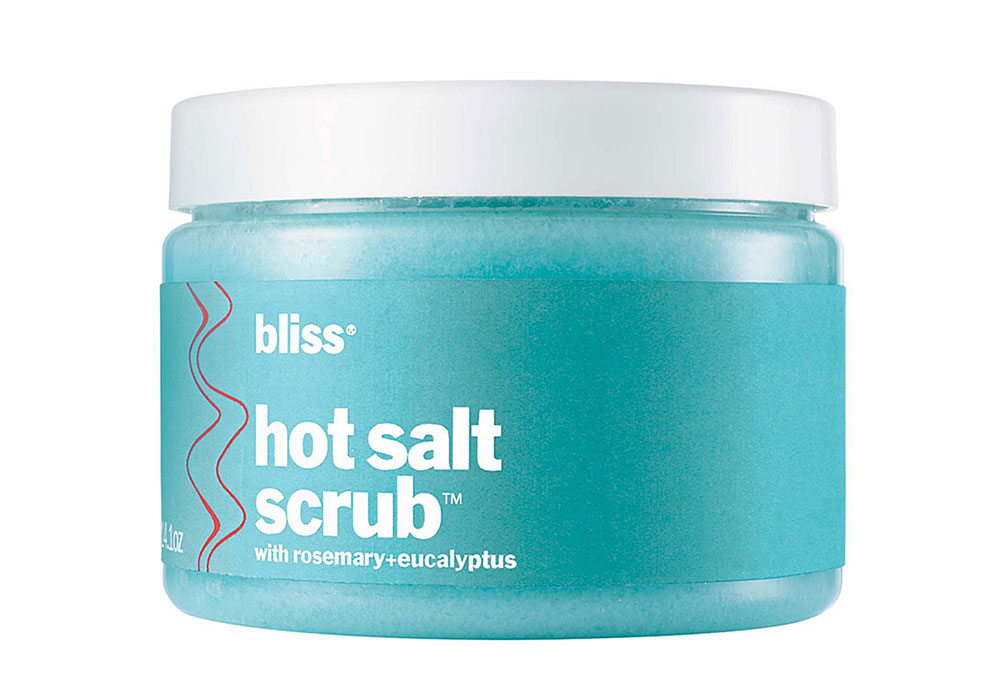 Packaged in a clear plastic tub, the hot salt scrub is exactly what it sounds – a self-heating body exfoliator packed with heating glycerin and dead sea salt along with eucalyptus, rosemary and lavender essential oil to give you a spa-like experience. To use, you apply the product directly onto dry skin, massage then rinse off.
The first thing I noticed was the minty scent which was sinus-clearing strong but SO soothing! The salt granules were about the size of regular white sugar and felt gentle and non-scratchy on the skin. Once rinsed with water, the salt got dissolved easily and did not leave behind any kind of residue. My skin was left feeling soft, flake-free and even hydrated.
My only gripe was the heating sensation. I was really hoping that the scrub would heat up like a mud mask but it barely felt warm. Other than that, I'm giving this both thumbs up and have already went back for a backup.
Bliss Hot Salt Scrub is available at
Sephora
and Blissworld.com for $36.
Disclosure: This review includes product that was purchased by us. It may also contain an affiliate link, which gives us a small commission if you purchase the item. Please see our Disclosure for more information.