Warm up that pasty winter complexion and get rid of shine with Mai Couture 2-in-1 Oil Blotting/Bronzing Papiers!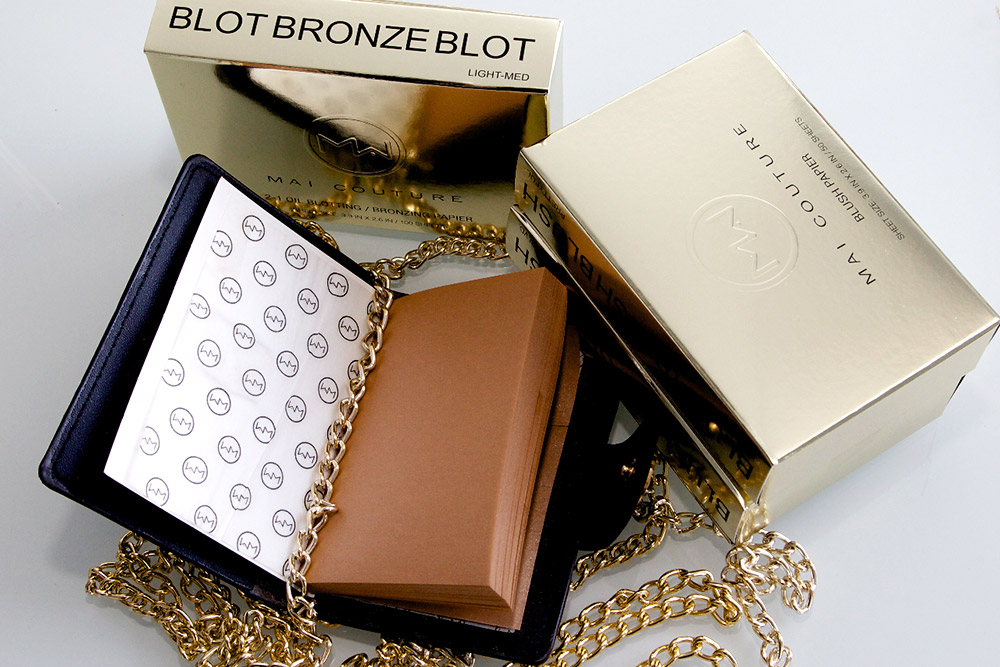 The Bronzing Papiers are lightly powdered blotting papers that contain pigment and shimmer to create a sun-kissed glow. They measure 10 cm x 6.5 cm each and come in a booklet of 100 sheets.
There are 2 shades to choose from,
Light to Med
and
Med to Dark
. Light to Med is a mocha color that is a couple of shades darker than my NC30 skin.
At first, I was a little skeptical. The sheets looked very shimmery and almost had a metallic sheen to them. But once I pressed one onto my nose, cheekbones and forehead, it gave me a gorgeous, subtle tan without looking dirty.
The powder was also really fine and silky, making it invisible on the skin. Plus the color actually stayed on all day and do not transfer easily. And any oiliness that I had?
GONE
!
Now that's what I call a 2-in-1 product!
Mai Couture 2-in-1 Oil Blotting/Bronzing Paper is now available at www.maicouture.com/ for $24.
Disclosure: This review includes product that was provided by the manufacturer/PR firm for consideration only. It may also contain an affiliate link, which gives us a small commission if you purchase the item. Please see our Disclosure for more information.