With a blend of cucumber water, natural Jojoba and Rosehip extract, CoverGirl NatureLuxe Silk Foundation promises to deliver a polished look for all skin types.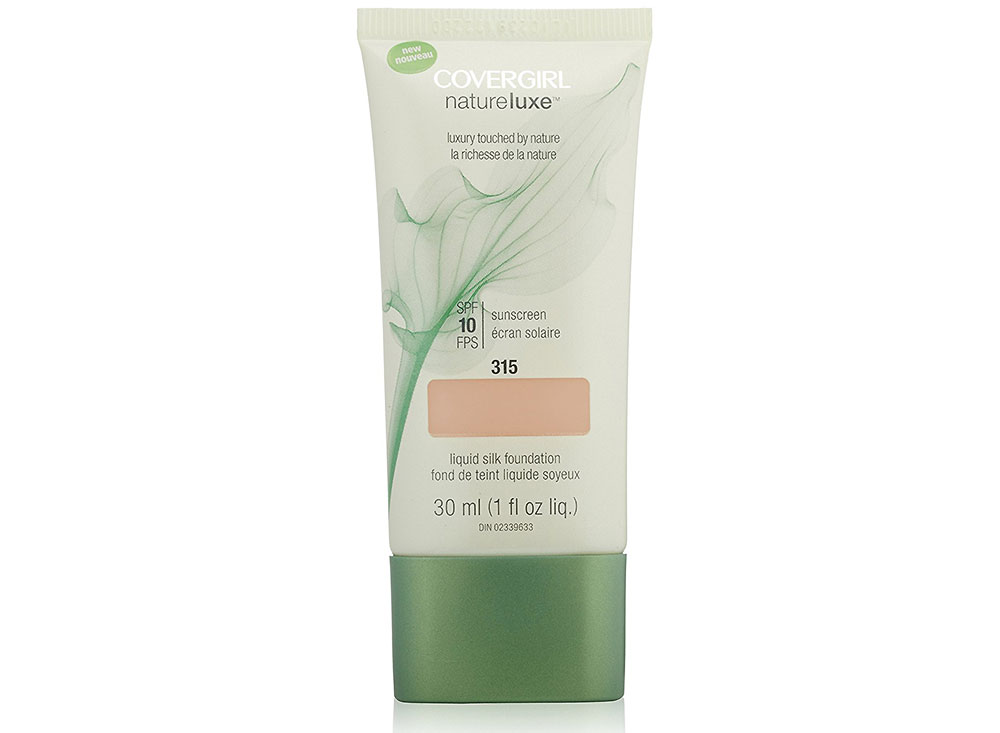 The foundation comes with a very nice fresh scent, just like cucumbers. There are 14 light-to-dark shades available, most of which are on the pinkish/neutral side. I have the lightest shade,
305 Alabaster
, which is very similar to MAC NW15/NW20.
Unlike your regular foundation, the NatureLuxe resembled that of a tinted moisturizer. It felt very hydrating and had a creamier texture like my favorite
Skin Food BB Creams
. It also went on very lightweight and applied smoothly on my combination skin without highlighting flakes or creating shine.
Although the color I received was at least a shade or two lighter than my skin tone, the foundation blended in surprisingly well without making me look like a ghost. It also did a good job evening out my skin but on certain areas that require extra coverage (like under the eyes), I still needed a concealer on top.
As for the finish, it was indeed very silky. I also loved that it was neither dewy nor matte and looked really natural, like I am not wearing anything at all.
Overall, the NatureLuxe Silk Foundation is a good product for everyday use, especially if you are looking for a natural look. Would definitely love to see more shades for yellow and olive skin tones.
The CoverGirl NatureLuxe Silk Foundation is now available at drugstore.com and mass-market retail outlets nationwide beginning in January 2011 for $11.99.
Disclosure: This review includes product that was provided by the manufacturer/PR firm for consideration only. It may also contain an affiliate link, which gives us a small commission if you purchase the item. Please see our Disclosure for more information.