Finally got to try out the new nail tips I got from Bling Up! Read on for more pics and a brief review!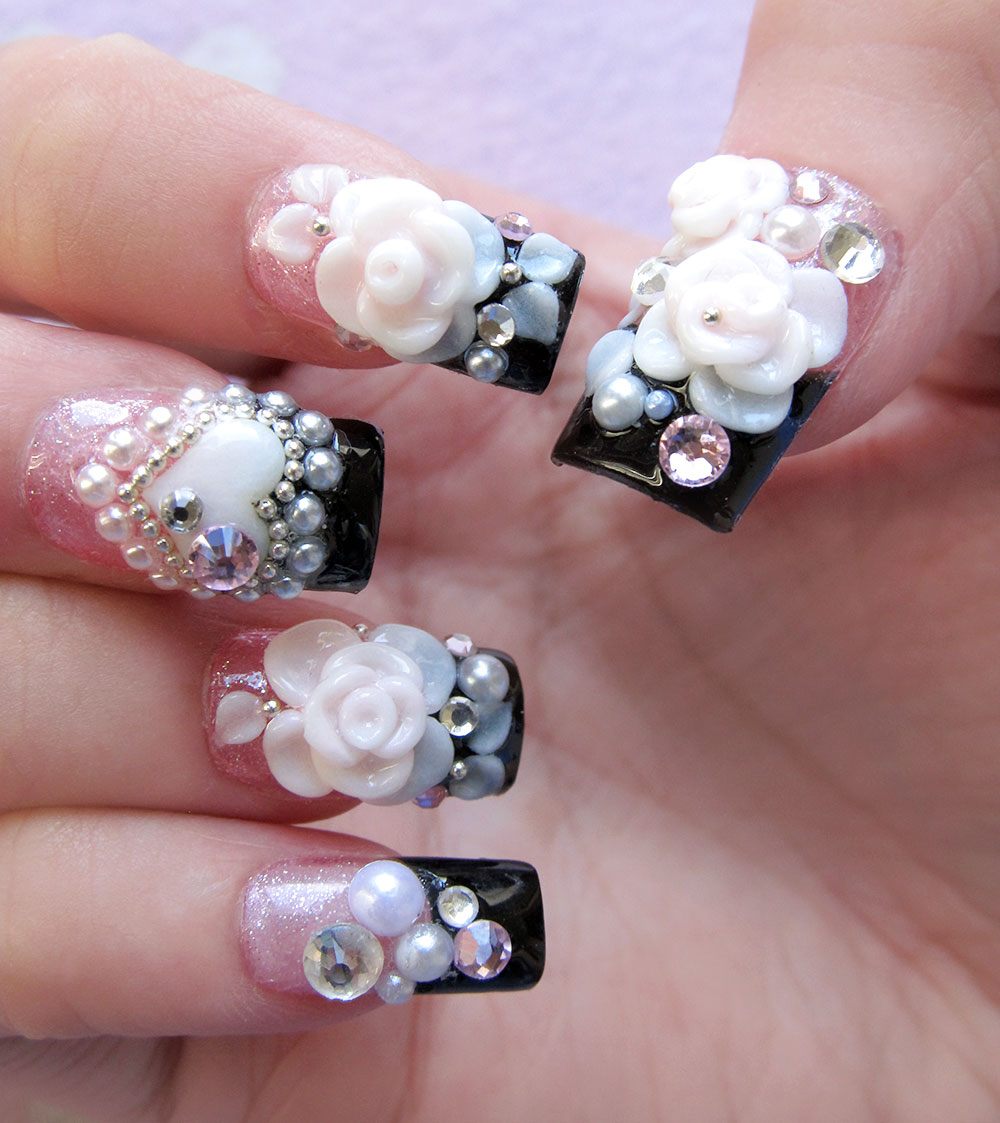 The supa dupa cute nail tips came in a pink box, along with nail glue, double-sided nail tape, nail file and even extra gems and in case they fall off. Thanks to Bling Up's awesome customer service, you can get a free sizing kit to make sure u have the right sizes and mine perfectly without any discomfort.
Application was relatively easy with the nail glue. It has been a few hours since I put the nails on and so far everything stayed on pretty well.
My only gripe was the length. I prefer shorter nails and these were just a teeny bit too long for my taste. Nonetheless, it was not a biggie and hey I could still type fine!
The Bling Up Black Angel Nail Tips is available at Blingup.net for $40.99.
Disclosure: This review includes product that was provided by the manufacturer/PR firm for consideration only. It may also contain an affiliate link, which gives us a small commission if you purchase the item. Please see our Disclosure for more information.