Dress up your nails this holiday with five of my favorite looks!

#1 Gold Polish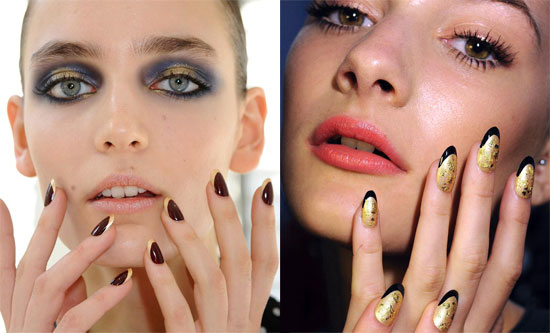 Nothing says holiday glamour better than gold. Mix and match it with other festive hues like red, green and purple to create your very own holiday look.
#2 Caviar Manicures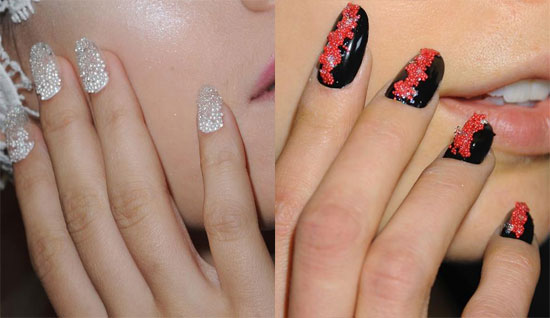 A great way to jazz up your e-mails for the holidays. To create the look, first paint your nails and let dry. Next, paint a second coat and pour microbeads (try the Recollections Microbead Sets from Michaels) over the nail while the polish is still wet. Make sure you do this one nail at a time because the beads won't stick if the polish is dry. Gently tap the beads in and let dry completely. Apply top coat if necessary but mind you, this can dull the effect.
#3 French With A Twist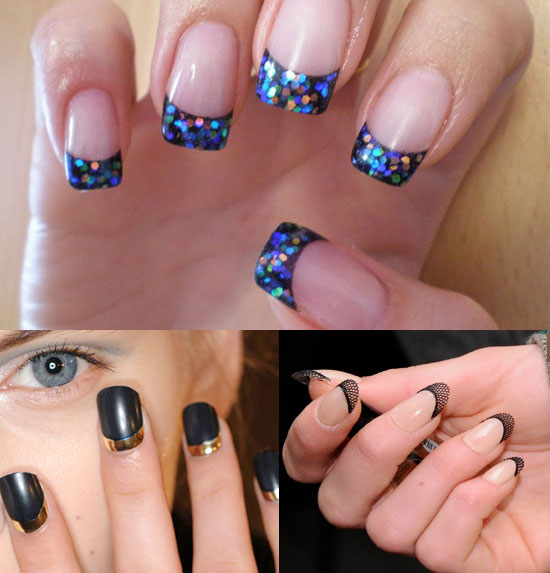 Spice up your usual French manicure by doing it reverse or adding glitter and nail stickers.
#4 Foil Nails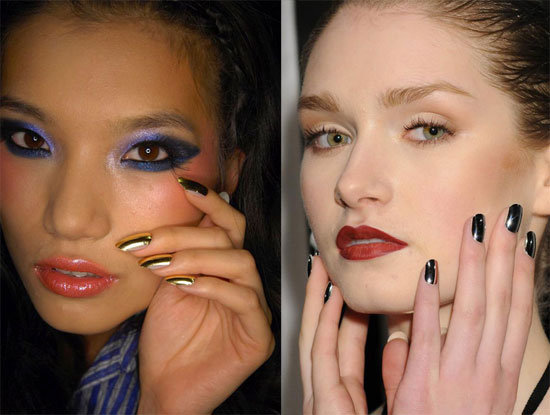 A fun way to instantly glam up your look. All you need is foil (available at www.dollarnailart.com), nail glue and a top coat.
Nail Nerd
has a great step-by-step tutorial on this.
#5 Glitter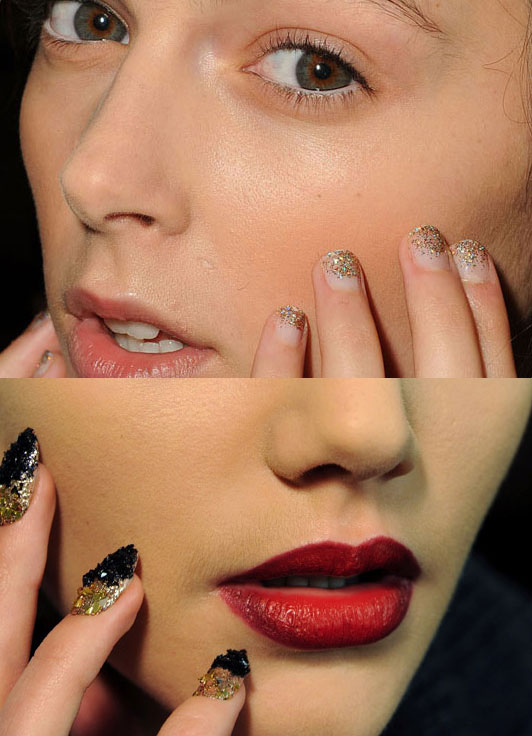 You guys know how much I love glitter for the holidays and with the gazillion glitter polishes on the market nowadays, you are bound to find one that you like. More glitter polish looks at
Beautylish
.
What are some of YOUR favorite holiday nail looks? Share with us!
Images: Courtesy of CND and
BellaNailz
.