Proper cleansing is the first step to clear skin, which is why I have been practising the Asian Double Cleansing routine for over 10 years now. The routine involves using two complimentary products, normally a cleansing oil to dissolve makeup and sebum followed by a creamy/foamy soap to remove residue and gently exfoliate. I have tried all kinds of products out there and my newly discovered Kanebo Sensai Silky Purifying Cleansing Oil and Silky Purifying Creamy Soap, are handsdown the best!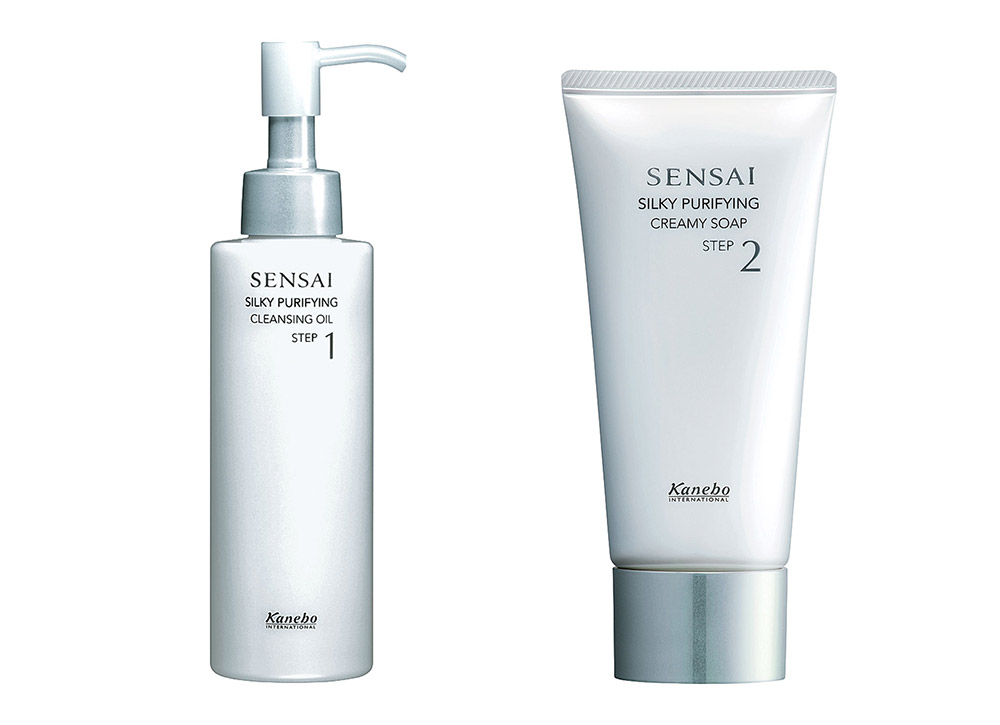 The Silky Purifying Cleansing Oil contains Koishimaru Silk to keep skin moist and natural Almond and Orange oils to blend with makeup and oily impurities so they can be drawn out to the skin surface and washed off easily. It felt very lightweight, making the massaging experience super great. Once the oil came into contact with water, it emulsified nicely and washed off effortlessly without feeling greasy. It also did an excellent job removing my makeup and any residue my eye makeup remover did not take off.
The Creamy Soap, which is a cream cleanser, also contains Koishimaru Silk, along with Brown Sugar Extract, Quillai Extract and Kanzo Powder to wash away any remaining impurities and for anti-inflammatory purposes. It was pretty thick so a small amount was all I needed. It lathered up very nicely into a foam and again washed off easily without leaving my skin feeling tight.
I have been using this combo every night for a month now and my dehydrated combination skin has never looked better. It feels clean, smooth and soft and the clogged pores that I get every now and then have returned less frequently too! Must keep on using them!
The Kanebo Sensai Silky Purifying Cleansing Oil and Creamy Soap are available at Bergdorf Goodman and Neiman Marcus for $50.
Disclosure: This review includes products that were provided by the manufacturer/PR firm for consideration only. It may also contain an affiliate link, which gives us a small commission if you purchase the item. Please see our Disclosure for more information.