I was THRILLED when I found out Boscia is launching the new Luminizing Black Mask! After all, my all-time favorite black facial mask, MAC Volcanic Ash Thermal Mask, was limited-edition and I am running low on my backups and dying to find a replacement.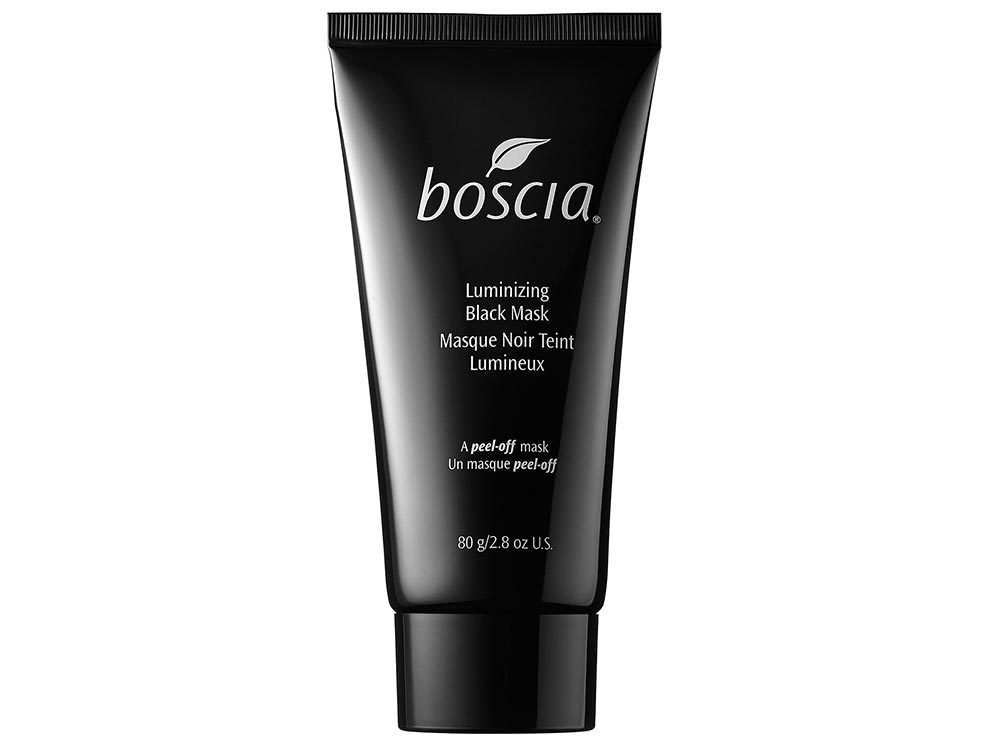 The Luminizing Black Mask claims to deliver deep-pore cleansing, exfoliate, draw out impurities, bacteria, excess oil and deliver antioxidant protection to prevent future free-radical damage. Key ingredients are Calcium Montmorillionite Clay, Maritime Pink Bar Extract, Vitamin C, Witch Hazel, Rosemary Leaf Extract and Eucalytpus Extract.
Unlike the MAC Volcanic Ash Thermal Mask, this is meant to be applied on dry skin. It has a much thinner texture and spreads very easily (those who complained about the MAC being too thick, you will definitely love this!) The mask does not heat up and dried to a glossy black film in roughly 10 minutes. During the process, I felt a tightening sensation but none of that unpleasant "cracking" associated with traditional mud masks.
As for the results, all I can say is
FANTASTIC
! My skin felt instantly softer, cleaner and the blackheads on my nose seemed a lot less noticeable. I did not notice any changes in my hyper-pigmentation but the mask gave my skin a very nice glow. The effects also seem to last a good day or two so I would recommend using the mask at least twice a week.
My only complaint is peeling the mask off. No matter what I do, the mask peels off in tiny patches and never in one piece. You also need to slather on a rather generous amount in order for the mask to even peel, so chances are you will go through the product pretty fast. Plus if your hand has the slightest amount of moisture, the mask will turn wet again, making it impossible to peel. I ended up resorting to rinsing it with warm water and using my favorite Kanebo Sensai Sponge Chief – which is perfect for removing all cleansers and masks btw – to remove any residue.
The Boscia Luminizing Black Mask is available at
Sephora
for $34.
Disclosure: This review includes products that were provided by the manufacturer/PR firm for consideration only. It may also contain an affiliate link, which gives us a small commission if you purchase the item. Please see our Disclosure for more information on our posting policy.