Earlier this week at the premiere of The Runaways at Los Angeles, actress Kristen Stewart ditched her regular tomboyish style and wowed the crowd in a gorgeous bright pink dress from the Doo.Ri Spring 2010 collection. Read on to find out how to recreate her makeup and hair!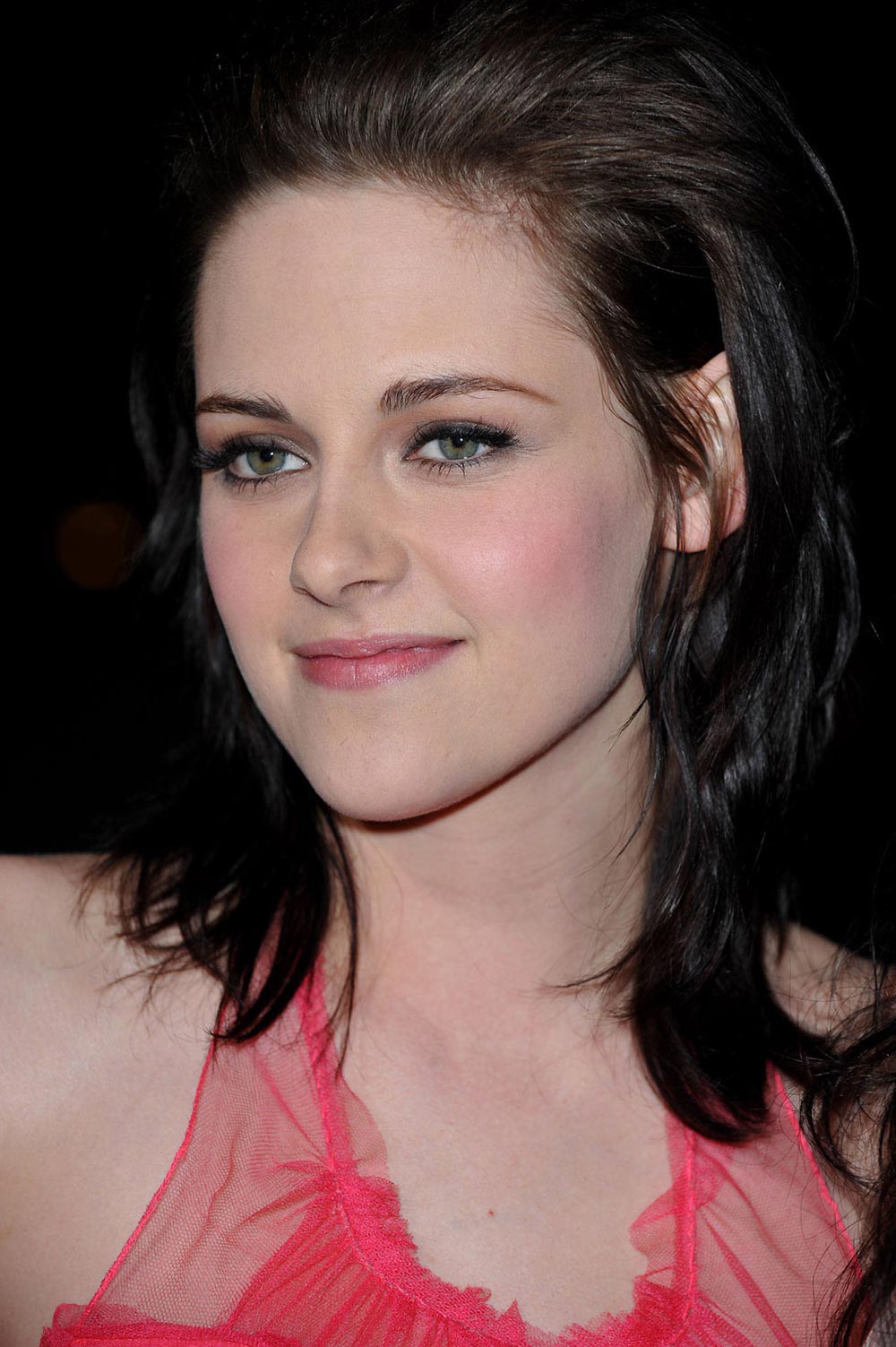 Makeup
To go with her pink dress, Kristen was given a soft smoky eye, pink cheeks and soft lips.
1. Start out by evening out your skin with a foundation. Apply concealer as needed.
2. Fill in the eyebrows with a pencil. Apply a shimmery light gray/taupe color (try NARS Ashes To Ashes Eyeshadow) on the eyelid. Blend a soft brown eyeshadow onto the crease to add depth to the eyes. Run a black eyeliner around the eyes and top with several coats of black mascara on both top and bottom.
3. To get Kristen's rosy flush, apply a soft pink blush like MAC Mineralize Blush in Dainty on the apples of the cheeks.
4. Finish with a frosty pink lipstick like MAC Angel.
Hair-wise, Frederic Fekkai stylist Adir Abergel gave Kristen Stewart a 50s inspired rocker chic pompadour.
1. Start by spraying wet hair with hair spray, focusing on the roots. Blow-dry with hands for a tousled effect.
2. Using an one-inch curling iron, barrel curl two-inch sections from the top of the hair, pinning it in place starting at the hairline all the way to the crown. Lightly wave the hair that was not in pin curls, and leave it down.
3. Take the pin curls out and backcomb the roots for the pompadour effect. To keep the backcombing in place, spray Fekkai Coiff Sheer Hold Hairspray ($10) at the roots, and use a paddle brush to smooth the top of the hair into place.
4. To complete the look, applying Fekkai Coiff Nonchalant Piecing & Forming Wax ($23) to the ends of the hair to create some separation, and spray on more hairspray to lock in the style.
A fan of K-Stew or The Runaways? Learn
how to recreate Kristen's makeup in the movie
as well!