I have always LOVED Kristen Stweart's makeup looks and KStewartnews recently did an exclusive interview with Kristen's makeup artist, Beau Nelson – who also happened to be one of my favorites – on how to nail the gorgeous smoky eye below!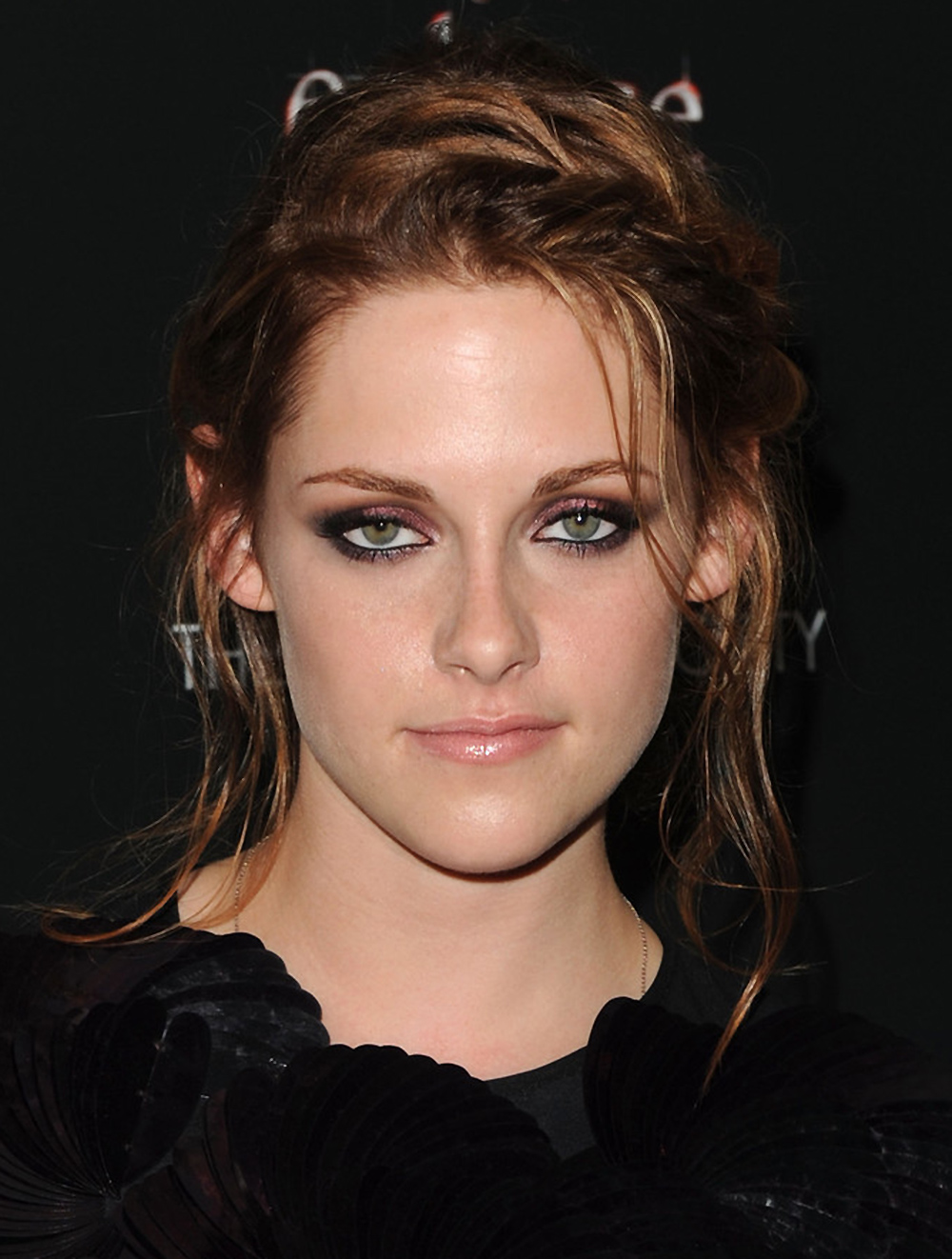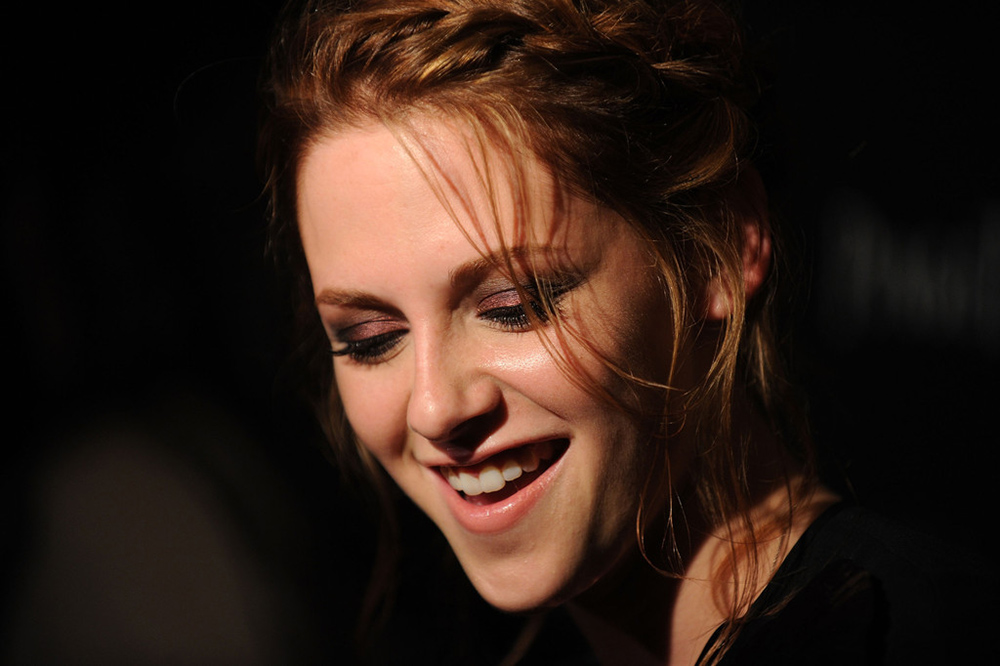 "Kristen had just changed her hair color, and I knew it was going to be a really amazing red carpet moment and be photographed to death so I wanted to make sure she looked cool, chic, and beautiful. Adir Abergel her hairstylist did a beautiful loose and messy braided up-do which complimented her at the time newly strawberry blonde hair color (courtesy of Marie Robinson, the UBER talented NY colorist), this made Kristen's naturally beautiful complexion look even more peaches and creme and made her look a bit younger and more innocent. I decided to play against that by applying dark black and cranberry shadows to her eyes to create drama and depth and enhance the green in her eyes" said Beau.
Here is a how to step by step to get the eyes:
1. Start by applying NARS Pro Prime Smudge Proof Eyeshadow Base on the the entire lid up to the brow bone and allow to dry for a full minute before applying shadows.
2. Apply a thin coat of loose powder on the entire eye area to make sure shadow blends nicely and doesn't grab in any spots.
3. Using the Beauté Blender Brush, sweep a medium-dark gray (the right side of NARS Paris Duo Eyeshadow) into the crease of the eye and blend well.
4. Using the Beauté Smudge Brush, apply a bit of NARS Zardoz Cream Eyeshadow to the lashline and then blend the black upwards towards the gray with your finger.
5. Using the Beauté Blender or Flat Shadow Brush, apply NARS Pandora Duo Eyeshadow (right side) to the outer 1/3 of the eye and blend with the Blender Brush up and into the gray until it looks totally seamless.
6. Apply a mix of the black and gray shadows using the Smudge Brush under the eye, making sure to blend well.
7. Using the Small Flat Shadow Brush, apply MAC Cranberry Eyeshadow to the inner 2/3 of the eye blending well with the black.
8. Curl lashes and apply Chanel Inimitable Mascara.
9. Apply MAC Feline Eye Khol to the inner rims of the eye.
Like what you see? Check out
my very own exclusive interview with Beau
!
Images: Stephen Lovekin/Getty Images North America.