If you have been following my blog, you will know I'm a huge fan of Skinfood BB creams. Who knew 2 years after I discovered this magical product, a sample of its American equivalent, Dr. Denese SPF30 Defense Day Cream, made its way to my door?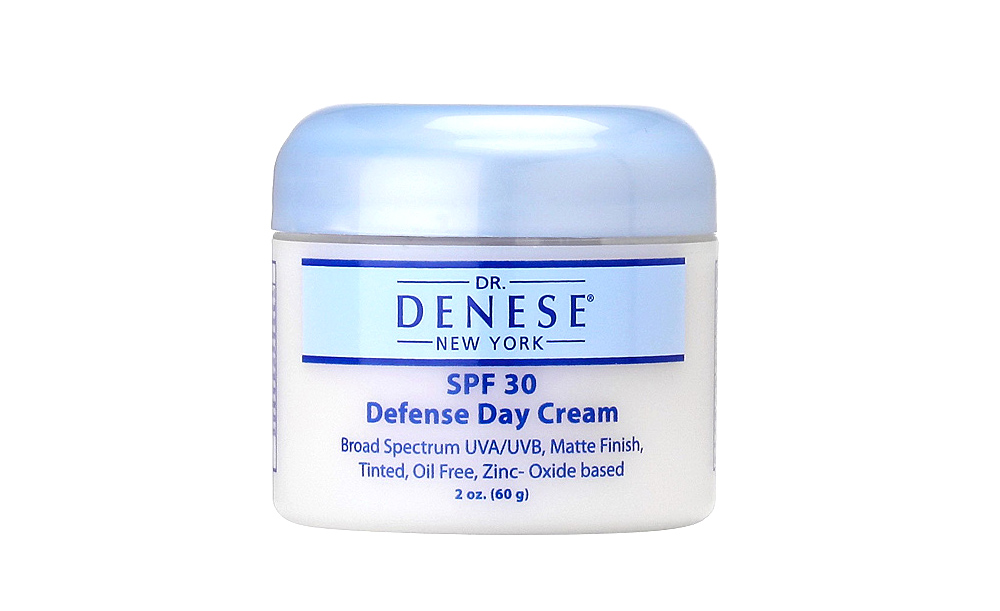 Before I jump right into the review, let us look at what the Dr. Denese SPF30 Defense Day Cream is all about:
• Intensely hydrates the skin with a blend of oil-free moisturizers, antioxidants and zinc-oxide
• Naturally tinted with self-adjusting melanin technology to provide instant, sheer coverage that's flawless, hydrated and even
• Provides SPF 30 broad spectrum UVA/UVB protection to help prevent wrinkles, lines, and age spots
• A triple threat: your moisturizer, foundation and sunscreen all in one!
Sounds just like your typical BB cream doesn't it? Now let's take a closer look at the product:
While most BB creams have a liquid, creamy texture, the SPF 30 Defense Day Cream feels buttery and fluffy. On my dehydrated combo skin, I don't find it to be very moisturizing but it does go on very smoothly without accentuating dry patches. It also gets absorbed into the skin easily and feels so light you can't even tell you are wearing makeup.
Although there is only 1 shade available, a medium beige color, it contains Melanin, the inherent color pigment of the skin so it will self-adjust to match any skin color. I tried using this on both my face and the back of my hand, and guess what, it did seem to match both areas completely. Color-wise, I actually prefer this over BB creams since BB creams tend to run really light and can create a "whiter" face in pictures.
As for coverage, the SPF 30 Defense Day Cream was definitely on the sheer side, just like BB creams. It evened out the skin but will not cover everything completely. The finish was very natural, velvety and slightly more matte compared to BB creams.
Overall, I really liked the product. It evened out my skin nicely and was so easy to use! Plus it makes wearing sunscreen *so* painless! Loves loves loves!
The Dr. Denese SPF 30 Defense Day Cream is available at
www.drdenese.com
at $49 for a 6oz jar or $34 for a 1.5oz tube.
Disclosure: This review includes product that was provided by the manufacturer/PR firm for consideration only. It may also contain an affiliate link, which gives us a small commission if you purchase the item. Please see our Disclosure for more information on our posting policy.