The inspiration behind the Thakoon Spring 2010 Collection came from the idea of "samurai-meets-surfer". The collection consisted of so many sharp edges and aqua-blues that designer Thakoon wanted the girls to look like warriors so that they could really wear and carry the strong clothing. With such bright colors, the goal was to keep the face a bit more monotone overall but still to impart strength around the eyes and cheekbones.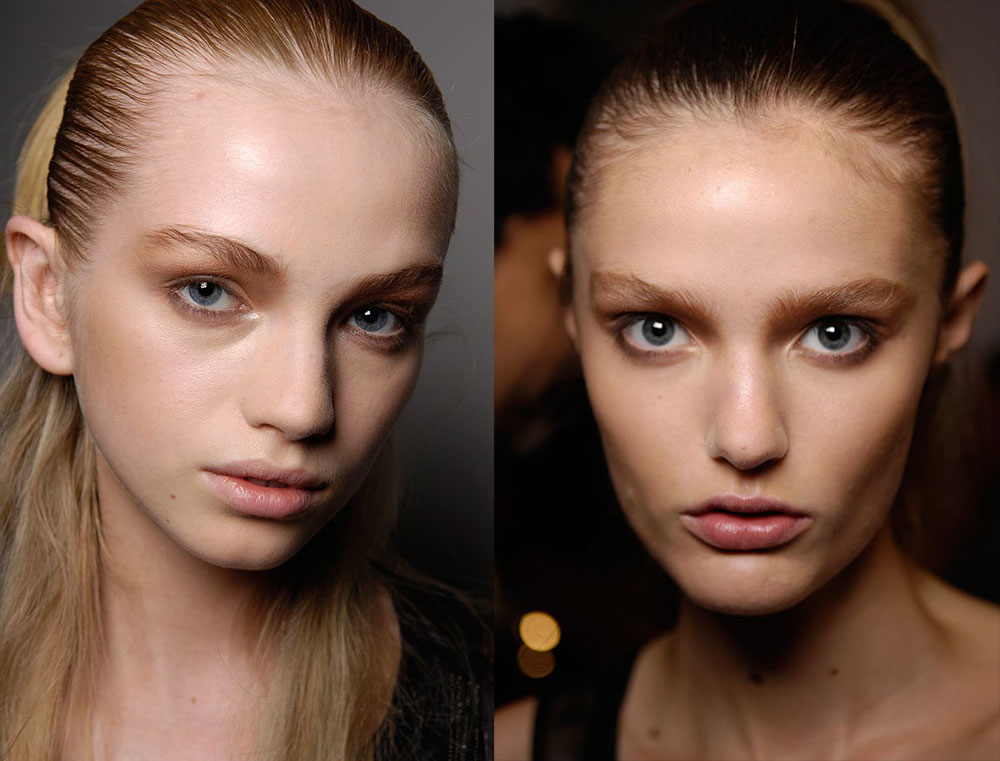 Look: A very strong and luminous face is the key to getting this look right. She used a minimal amount of makeup everywhere else but contoured the cheeks and kept the eye deeply set to convey an image of power through minimalism.
Face
Apply Sheer Matte Foundation to conceal imperfections. To achieve luminosity, apply Orgasm Illuminator (new for Spring 2010) to the cheeks, nose, forehead and chin. To contour the cheeks, apply Malaysia Multiple Bronzer and blend into the cheek bones. Highlight the cheekbones and nose with the white side of Hungry Heart Blush Duo.
Eyes
Apply the brown side of NARS Alhambra Duo Eyeshadow on the entire eyelid up to the brows. Blend both D. Gorgeous Single Eyeshadow (new for Spring 2010) as well as the light pink side of Kuala Lumpur Duo Eyeshadow (new for Spring 2010) into the crease, outer eye and up towards the brow bone. Apply Bali Single Eyeshadow to the upper and lower lash lines as well as to the crease in the eyelid, blending with the other shadows to create definition. Dust Night Snow Single Eyeshadow in the corners of the eyes.
Lips
Mute lips by using oncealer. With your finger, apply Ophelia Lipgloss (new for Spring 2010) to the lips.
Image: Diana Farkhullina.