Pairing purple with teal has always been one of my favorite eyeshadow combos and at Derek Lam Spring 2010, lead artist Tom Pecheux working for NARS Cosmetics created a beautiful, tribal-inspired look with vibrant eyes and bright, cherry-red lips complemented by a doll-like flush of pink and orange.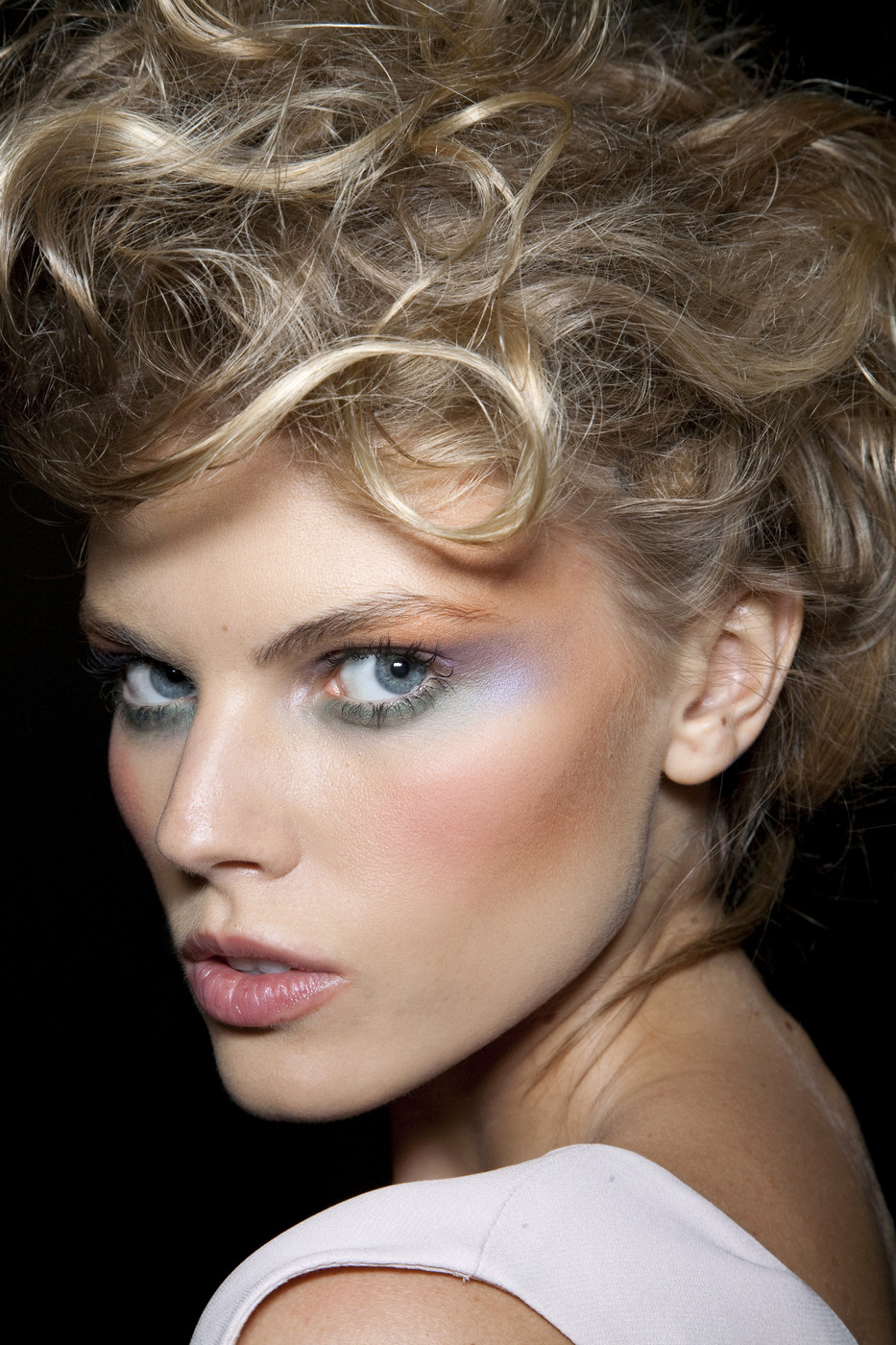 "I wanted to dot the lips red with my fingers rather than draw a straight line of color. Instead, I chose to do that with the eyes- I love when the multiple colors are drawn straight across and outward for a very tribal effect. I used the new Easy Lover lip gloss on just the outline of the lips to have the girls appear doll-like. It was Coney Island chic," said Pecheux.
Face
Blend
NARS Sheer Glow Foundation
with a foundation brush into skin. Set with NARS Loose Powder. Buff skin with NARS Kabuki Artisan Boton Brush for a porcelain doll effect.
Eyes
Using the emerald side of NARS Misfit Duo Eyeshadow and NARS Eye Shader brush, drag the shadow along the lower lash line straight across until just past the outer corner. Dust the violet side of
NARS Jolie Poupee Duo Eyeshadow
on the eyelids; use the darker side in the crease and fade into the temple joining the emerald green from Misfit. Highlight the inner corners of the eyes with NARS Bains Douche Glitter Pencil (New for Spring 2010), making the connection between the purple and green. After curling lashes with NARS Eyelash Curler, apply three coats of NARS Larger Than Life Volumizing Mascara on the top and bottom lashes. Dust the burnt orange side of NARS Mediteranee Duo Eyeshadow along the brow bone.
Cheeks
Apply NARS Nico Blush to give a subtle hint of highlighting. Dust Desire Blush in round, circular movements onto the apples of the cheeks. Finish with NARS Taj Mahal Blush, blending it in with the pink cheeks and up towards the temples.
Lips
Fill in the lips lightly with NARS Red Square Velvet Matte Lip Pencil, dotting the lips with your fingers to blend it in. Outline the lips with NARS Easy Lover Lip Gloss (New for Spring 2010) to create a plush-looking, glassy pout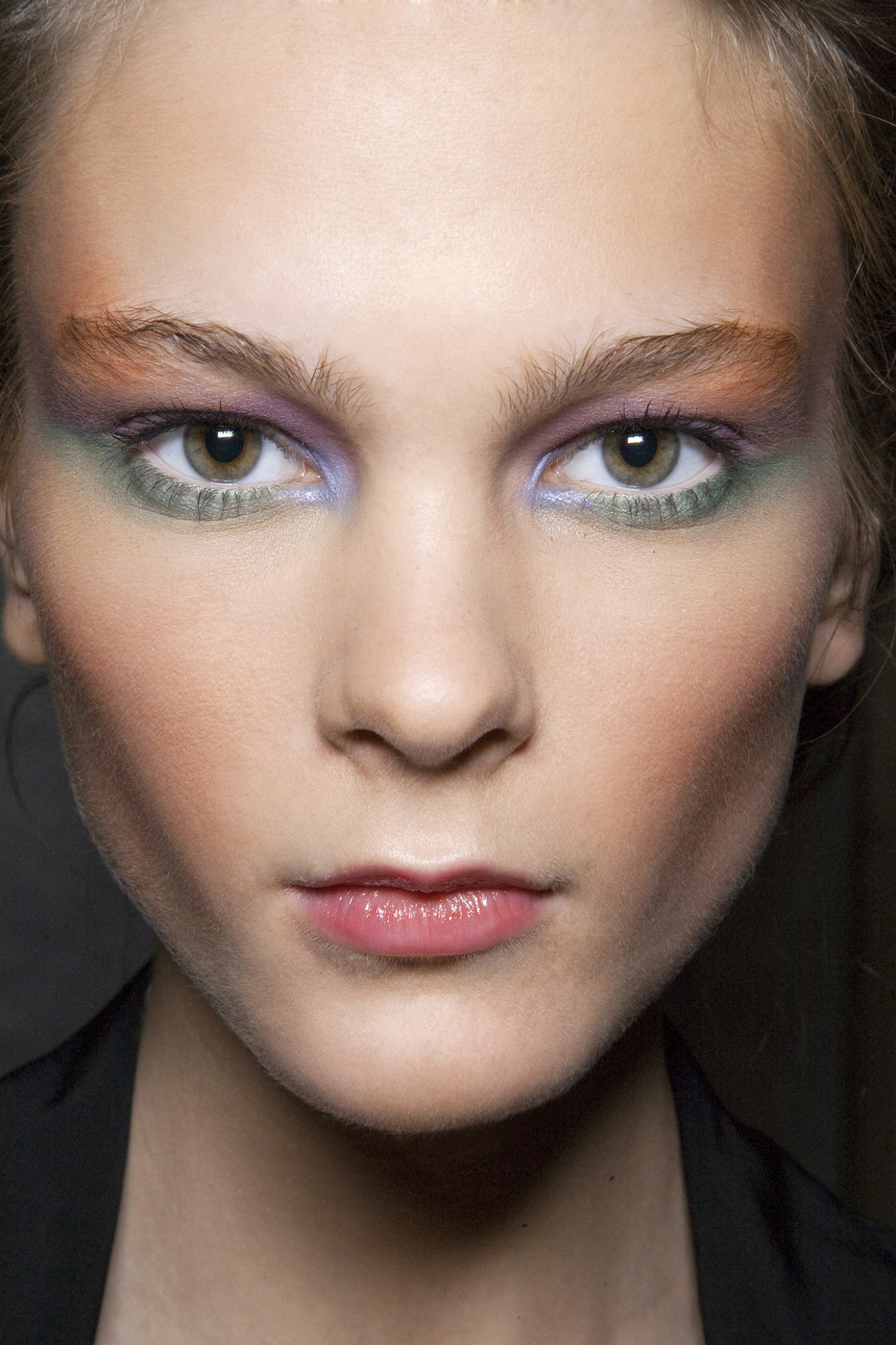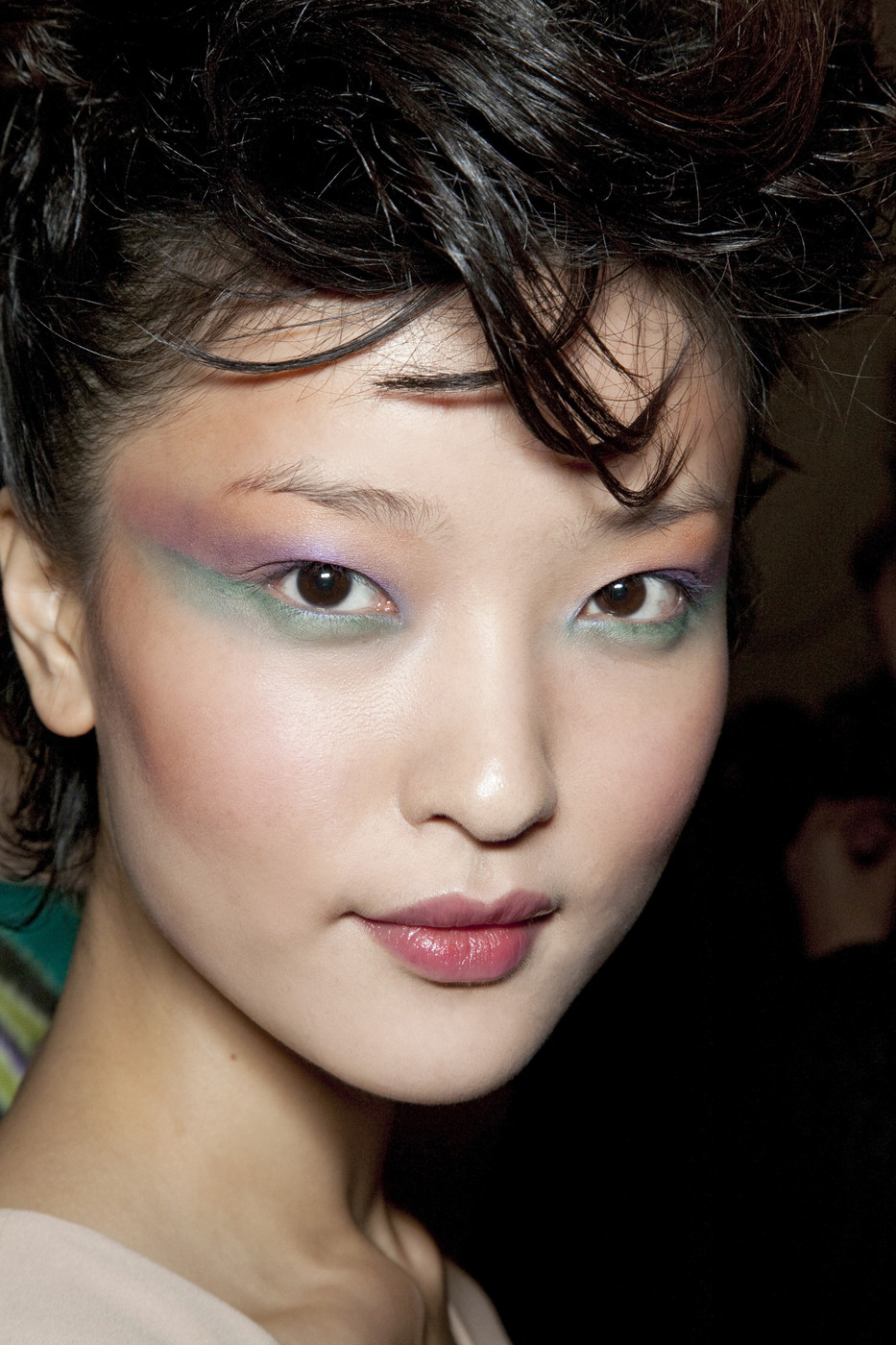 Images: ImaxTree.