Lately, I have stumbled upon the coolest acne clearing device, Zeno Mini, to treat my occasional pimple.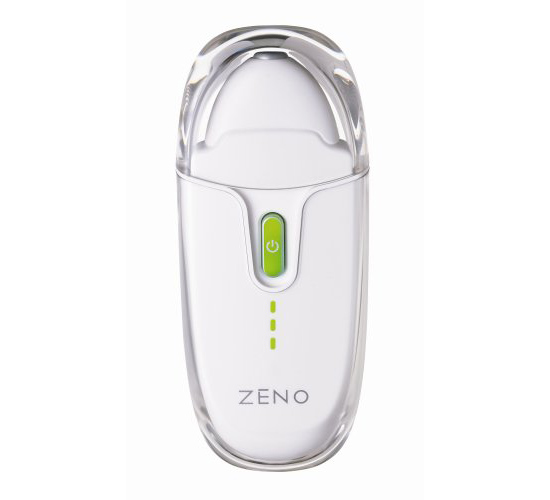 This cute little device is about the size of my palm and runs on two AAA batteries. It utilizes a new, patented ClearPoint technology that delivers a natural, soothing heat to a blemish, killing the bacteria that causes it to surface and worsen.
To use the Zeno Mini, place it on the blemish for 2.5 minutes. Repeat up to 2 to 3 treatments over a 12 to 24 hour period to make blemishes disappear or fade significantly.
I tried the Zeno Mini on a blemish that cropped up during that time of the month and it miraculously went away with only one treatment! Plus unlike most topical acne treatments, the Zeno Mini does not contain harsh chemicals that can dry out your skin and cause further irritations. How cool is that?
I am now giving away a new Zeno Mini in White for free! For a chance to win, simply leave a comment with your name and remember to use a valid e-mail address. The winner will be picked randomly next Monday (09/07/09) and notified via e-mail. Good luck!
The Zeno Mini is also available at major department, beauty and drug stores nationwide and online for $89.
Updates: The giveaway has ended and the winner is Jenny Lee.