I have always loved The Body Shop Body Butter ($17.50) and it is the ONLY lotion that I would use on my body religiously. I am usually too lazy to apply lotion after I shower *lol*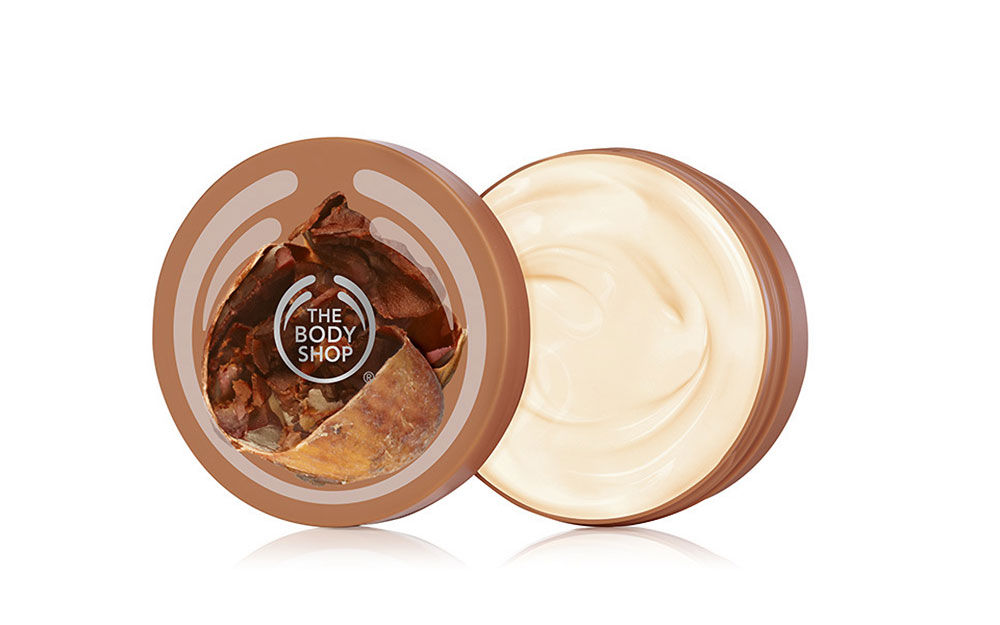 These babies come in cute, colorful tubs and they smell so good I want to eat them! The texture is also nice and thick and it does spread like butter. Plus it is non-greasy and sinks right into your skin, leaving it baby soft and moisturized for up to 24 hours!
There is currently a deal going on in the UK where you can get a 200ml tub at half price (£6 as supposed to £12) so run to your nearest counter and pick one up!
A few of the flavors that I love and a recommend? Brazil Nut, Grapefruit and Peach.