Thanks to M·A·C Cosmetics, I got to interview my favorite contestant from RuPaul's Drag Race, the stunningly gorgeous and oh-so-funny Miss Ongina!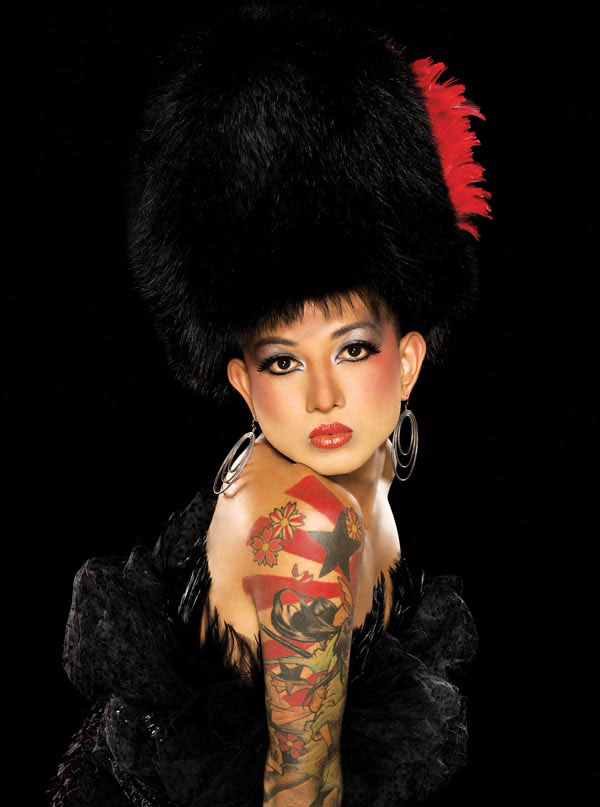 Growing up in the Philippines, Ryan Palao, a.k.a. Ongina, was just a flamboyant little boy. When his family moved to the US, he was introduced to the idea of Halloween. Being completely fascinated by it, Ryan started dressing up every year. Later, he moved to New York and under the influence of the clubbing scene, he finally went full on drag on his 21st birthday and
Ongina was born
!
So where does our queen get her inspiration from? "A lot of things – fashion shows, TV, music and movies" but her biggest inspiration is the first drag queen supermodel and hostess of the show,
RuPaul
. "I never saw RuPaul as anything other than a woman. She is so inspiring and her makeup really is flawless!"
Ongina is also a big fan of Beyonce and she does a lot of Beyonce's songs in her performances. "Beyonce is such a great performer and I like that she takes risks. Just like RuPaul, she is beautiful both inside and out."
As for beauty tips from Ongina (which I am sure we are all
dying
to know since her makeup looks *so* fabulous!), she has the following to say:
•
Less is more and blending is very important
.
• "For killer cheekbones, use a darker foundation on the cheeks right below the ear. Dab on blush and blend everything together."
• "As a boy, I don't have a lot of lashes so I like to wear fake eyelashes a lot. The look is never complete without them." Ongina highly recommends MAC Lashes. "I don't like to repeat them. You can get a pair for less than $20 and there are many different kinds so you can achieve different looks with them." She also prefers a full set of lashes over individual ones and she does not use lashes on the bottom.
•
Highlighting
. "I do a lot of highlighting," said Ongina. She likes MAC Sculpt and Shape Powder in Bone Beige/Emphasize (available at MAC Pro stores) which she applies under her eyes and on the t-zone.
•
Use a foundation in the right shade
. This is especially important for drags because they need to make sure it can cover up their mustache.
•
Play up your best features
. "For most people, the eyes are their best feature so wear colors that complement them."
Finally, Ongina's advice to queens who just started doing drag? "Stay true to yourself. Find your comfort zone and you will shine on stage." Sounds like advice that us girls can use too!
To see more of Ongina, catch RuPaul's Drag Race every Monday at 10PM ET on Logo or watch it online at LogoOnline.
Images: Courtesy of M·A·C Cosmetics.