The quickest way to natural-looking fake nails without blowing money and spending hours at the salon? Try Broadway Nails Real Life French Nail Kit!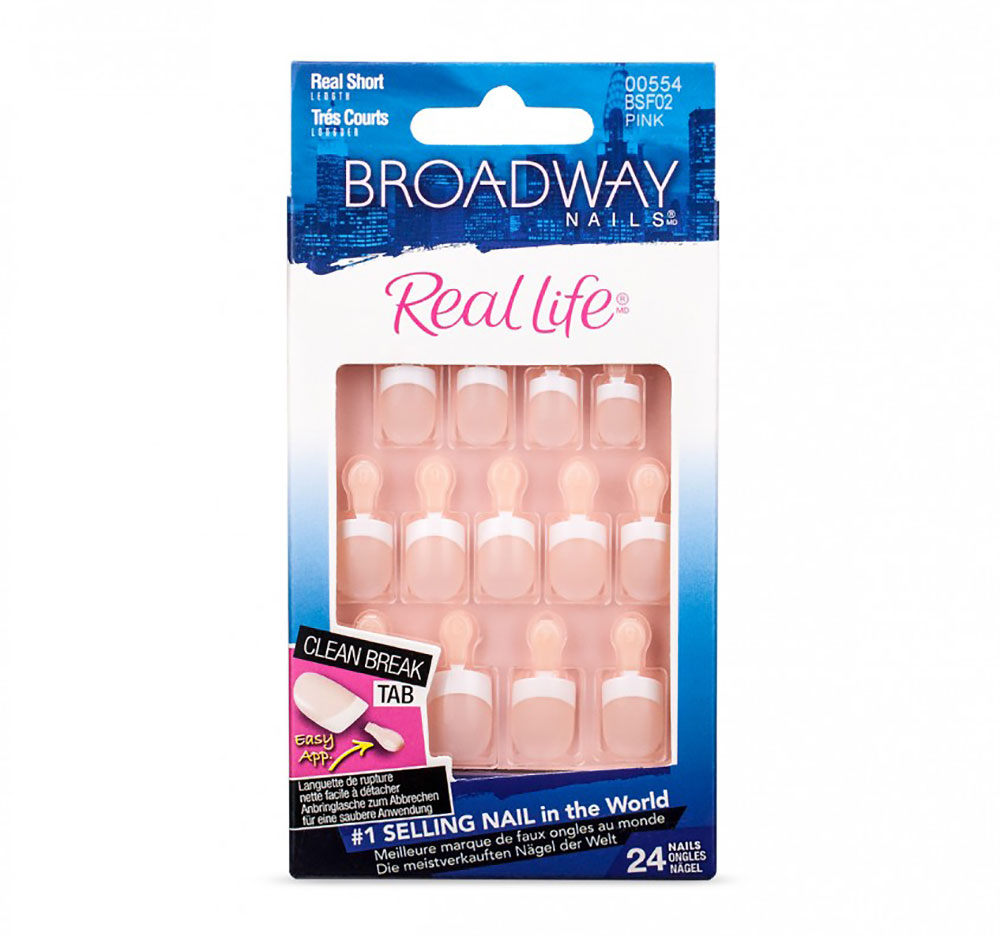 The kit comes with 24 French Nails with self tabs, a pink gel glue, manicure stick and mini file so you can get short, beautiful nails for everyday wear that last up to 10 days.
Compared to the old glue-on nails, these are definitely a lot easier to use. The instructions are very simple and it took me less than 10 minutes to get all 10 nails on. All you have to do is:
1) Pick a nail in the right size
2) Apply glue onto the fake nail and natural nail
3) Press the fake nail on top of your own nail
4) Twist off the tab
The results, as you can see at the bottom, are very natural and I *loved* how shiny my nails looked! The new, shorter length also makes wearing them so easy and hassle-less! Another thing I liked is the new pink gel glue. Not only does it come with a twist-off cap (no more push pins yay!), it is slightly thicker so you get more time to adjust the nail before it dries. It also seems to do a lot less damage to my natural nail and does not leave behind any stains.
My only complaint is the longevity. Although the nails never chipped, they started falling off by the third day. Removing them, however, was so much more painless than the glue-on nails I used in the past.
All in all, I think this product has surpassed old glue-on nails and is great if you are looking for something fast and quick for a special occasion.
Disclosure: This review includes product that was provided by the manufacturer/PR firm for consideration only. It may also contain an affiliate link, which gives us a small commission if you purchase the item. Please see our Disclosure for more information on our posting policy.