To complement the contemporary fairy tale princess vision at Dolce & Gabbana Autumn/Winter 2016, lead artist Pat McGrath devised a beauty look highlighting porcelain skin with rosy cheeks, plump lips and feminine nails.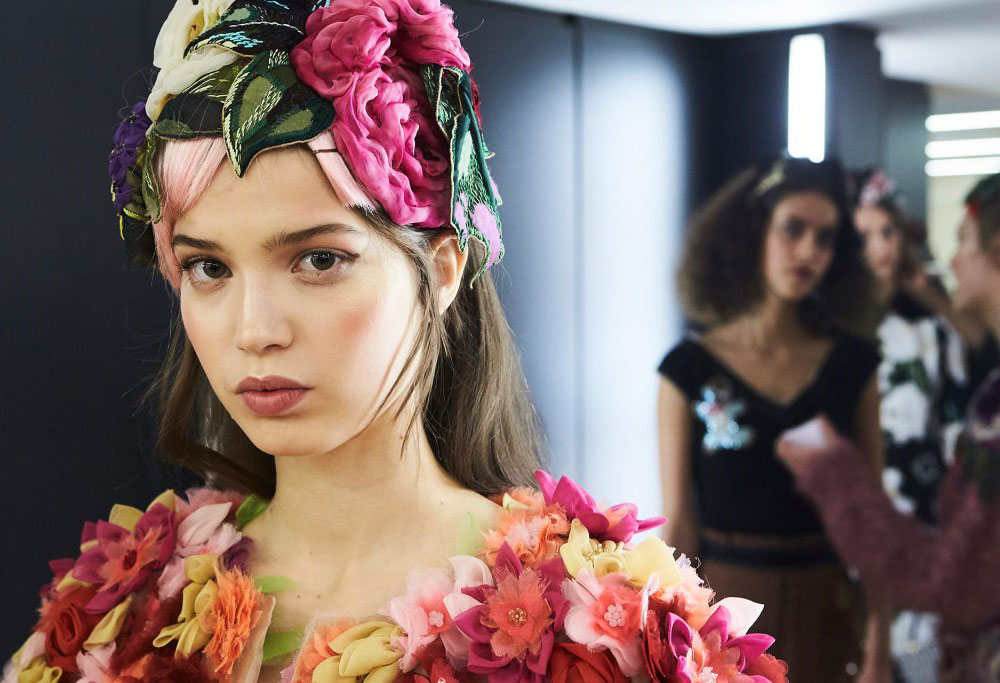 Dolce & Gabbana Primer was first applied to moisturized skin to build the perfect canvas for make up application. A flawless complexion was achieved using Perfect Luminous Foundation blended outward, from the center of the face out towards the ears. Perfect Luminous Concealer was dabbed under the eyes and where needed and the cheeks were given a natural flush with a mix of the new Creamy Blush in Rosa Calizia 20 and Creamy Bronzer in Rosa del Deserto 50.
The enchanting eye look was achieved with a base mix of the Creamy Bronzer in Rosa del Deserto 50 and Creamy Blush in Rosa Calizia 20, blended together across the eyelids towards the eyebrows. Complementary shades of nude pink and charcoal purple from the Eyeshadow Quad in Nude 110 were applied with a blending brush along the crease of the eyelids to create a subtle and soft smoky eye. For added definition and brightness, Eyeliner in Nude 9 was applied to the inner rim of the eyes. A tiny flick of Kohl Pencil in Chocolate 4 was drawn along the outer corner of the eye for a feline finish. On the curled top lashes, layers of the Secret Eyes Mascara in Black 1 were applied, paying special attention to the outer corners for definition and a lengthening finish. Brows were sculpted with Brow Liner in light, feathery strokes to fill in the color and then blended by brushing through outwards.
Lips were adorned with an ombre effect, created by applying Classic Cream Lipstick in Honey 130 to the entire lip as a base. To create the impression of a blooming flower, additional layers of Classic Cream Lipstick in Amethyst 330, Dahlia 320, Scarlett 625 and Luscious 435 were applied to the center of the lips only to finish this deeply feminine look.
Nails were painted with the Nail Lacquer in Rosebud 107 to evoke a delicate femininity and complete the ethereal look.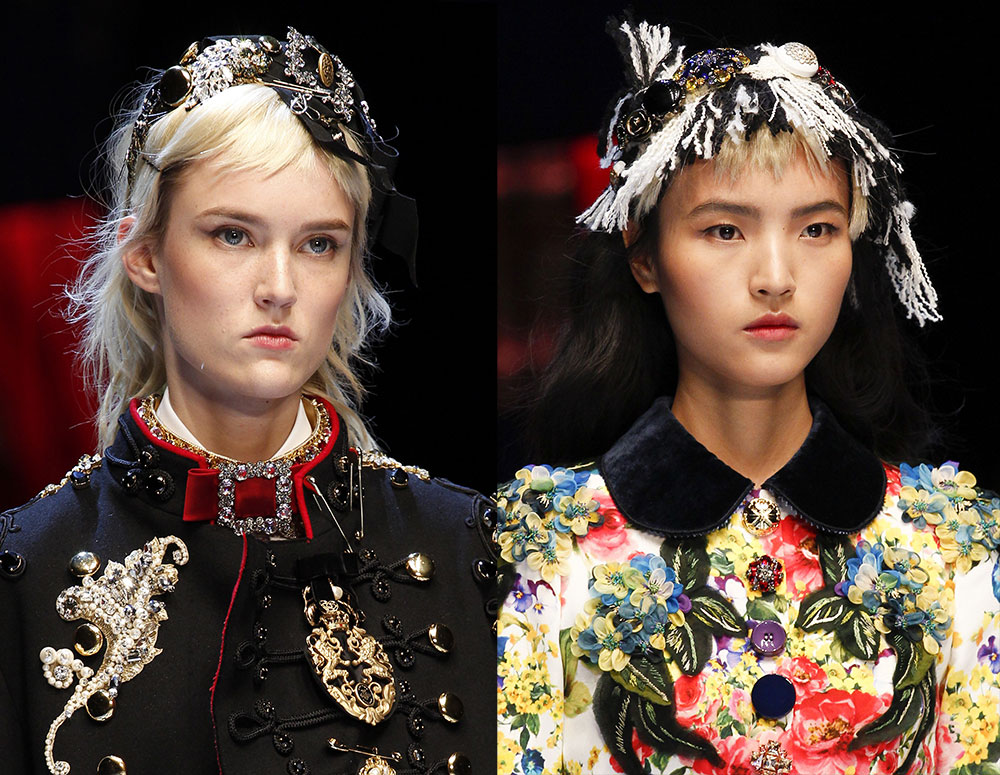 Images: Courtesy of Dolce & Gabbana and Marcus Tondo / Indigital.tv.