Inspired by Cleopatra, the Sphinx and various elements of Egyptology, The Blonds Spring/Summer 2016 brought us a beauty look that is glistening and decadent.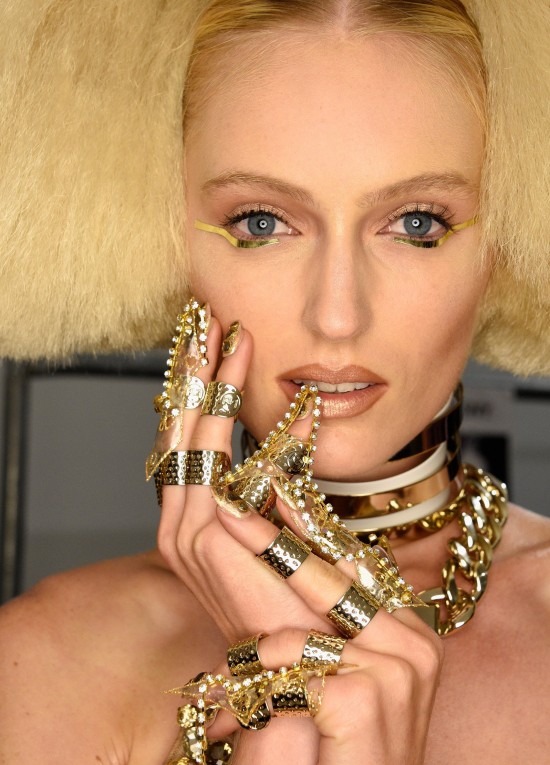 Makeup: Kabuki for M·A·C Cosmetics
Nails: CND
"I would describe The Blonds collection as a fantasy of ancient Egypt set to a disco beat," explained Kabuki on the inspiration for the makeup look. "I tried to capture this feeling by using lots of gold-on-gold tones and shimmers."
The skin is tan and glowing using Matchmaster Foundation and Studio Finish Concealer where needed. The eyelid is primed with MAC Paints in Bamboom, a warm nude cream shadow. Vanilla Pigment is then layered on the center of the lid and used liberally as a highlighter for the temples and cheekbones. Sculpt and Bone Beige Sculpting Powders are used under the cheekbone and to contour the eyelid. #33 Eyelashes with a little Haute + Naughty Mascara at the root are used to open the eye but still keep the nude effect a la Versuschka. A handmade gold chrome applique was applied under the eye to imitate Egyptian eyeliner and compliment the jewelry.
Finally, the lip is created by drawing Stripdown Lip Pencil with Pillow Talk Lipstick on the outer part and How Tropical Lipstick in the center.
On the nails, each model wore a distinct style. The CND team hand-sculpted the nails and their larger-than-life embellishments with CND™ Liquid & Powder and BRISA™ Gel, then added layers of color with SHELLAC™ Brand 14+ Day Nail Color, VINYLUX™ Weekly Polish and CND™ Additives. Royal golden tones ruled the color palette – antiqued, shimmering and expensive – while accents of blue, turquoise, red and green added texture and dimension. Hieroglyphics, snake and crocodile skins, gold-plated wings, draped headdresses and scarab beetles were constructed and embellished with an array of unconventional materials, including feathers, foils, ribbons, chains, gems, jewels and stones. A sarcophagus nail even opened to reveal a mummified pharaoh donning the actual golden locks of designer Phillipe Blond.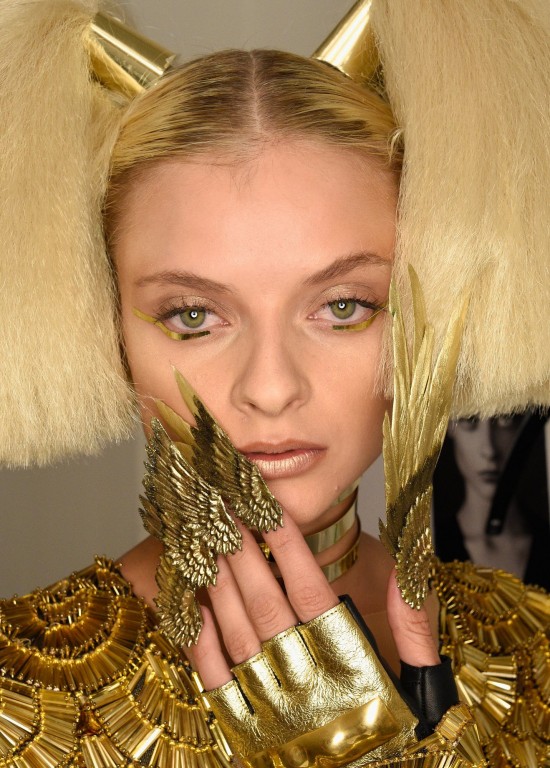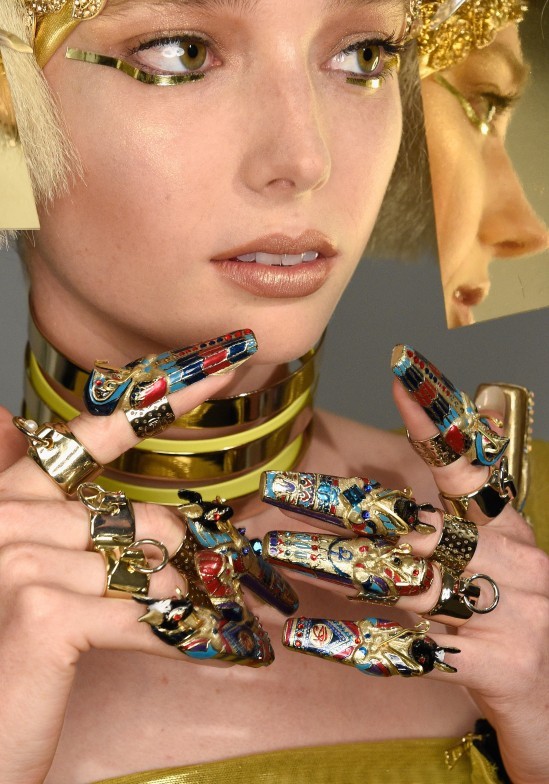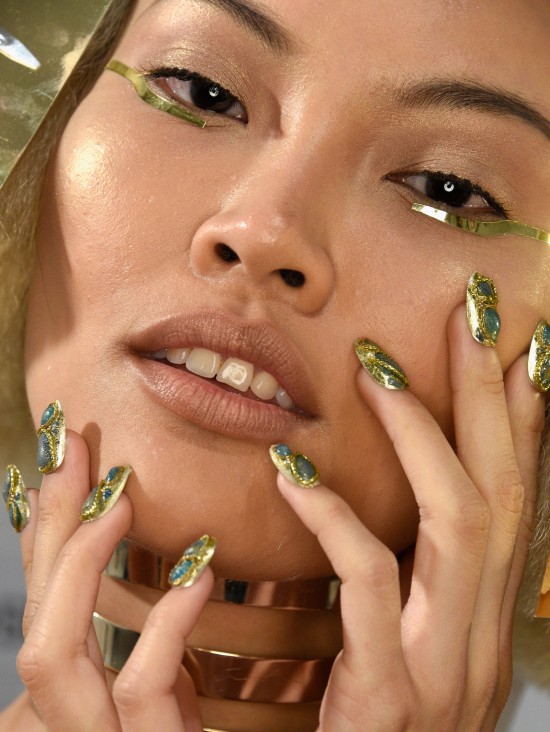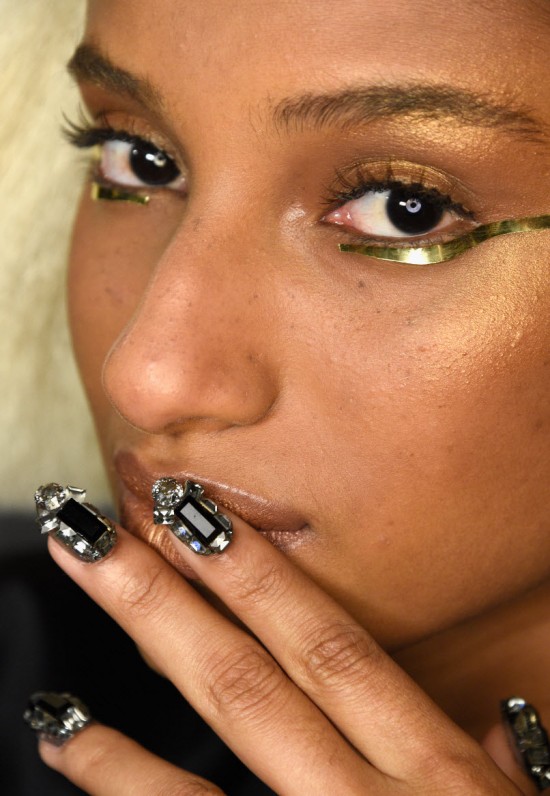 Images: Courtesy of CND.