To complement the Spanish influences as seen at Dolce & Gabbana Spring/Summer 2015, Pat McGrath created a beauty look that consisted of soft plump lips, as if they were colored by the juice of fresh cherries and wide elongated eyes.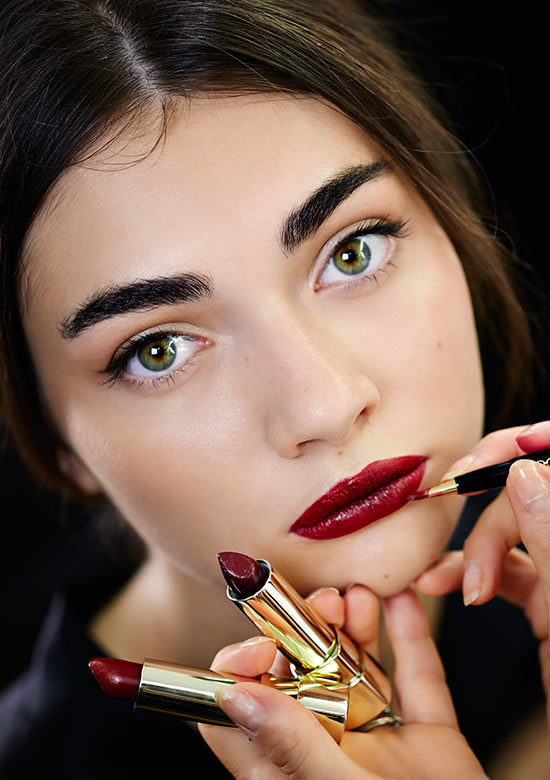 To prep the models for makeup, McGrath used Aurealux Mask, a new fabric mask from the Dolce & Gabbana skincare line, on the models. Next, she created the perfect canvas with The Primer: Sheer Radiance Make Up Base, Perfect Luminous Liquid Foundation and Perfect Luminous Concealer. Then, she lightly contoured the face with The Blush: Luminous Cheek Color in Sole and Peach on the apples of the cheeks. The look was set with a light dusting of the Pressed Powder across the nose, forehead and chin and finished with Glow Illuminating Powder in Shimmer and Eva.
The eyes were gently outlined to widen and keep the simplicity. McGrath applied the bronze shades of the Smooth Eyeshadow Quad in Desert all over the eyelid and upward towards the brow line to further enhance the eyes. The upper and bottom lash lines were defined by applying the Crayon Intense Eyeliner in Chocolate. Along with the top of the upper lash line, a defined line of Intense Liquid Eyeliner in Black Intense was softly drawn to widen and perfect the eye. On the upper lashes, layers of Secret Eyes Mascara in Black were applied for a defined lash look and a lengthening finish. The brows were naturally sculpted with the Brow Liner in Chestnut, using the nib of the pencil to create additional definition. Broad strokes from the wide part of the nib were then used to fill the color outwards to the end of the brow achieving a natural youthfulness to the face.
To create the
red lips
, McGrath applied Classic Cream Lipstick in shades of Ultra and Amethyst on the outer parts of the lips and added Dolce Matte Lipstick in Dolce Desire on cupids bow and at the center of the lips, achieving a rich plump affect.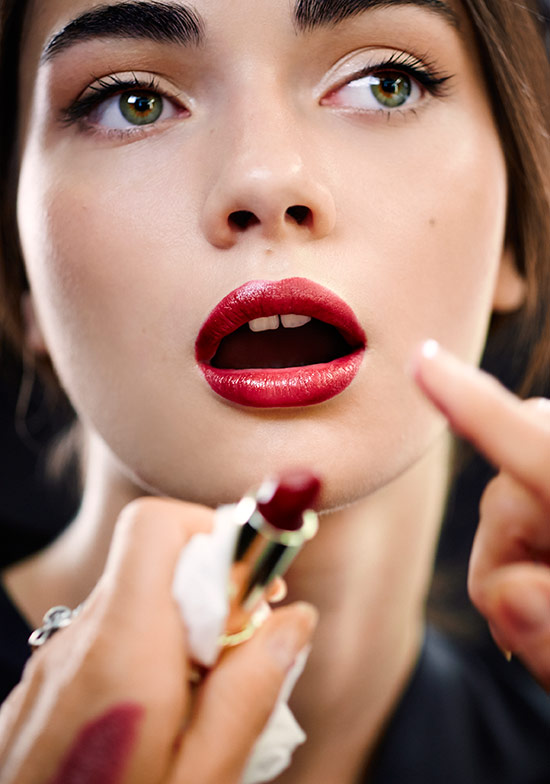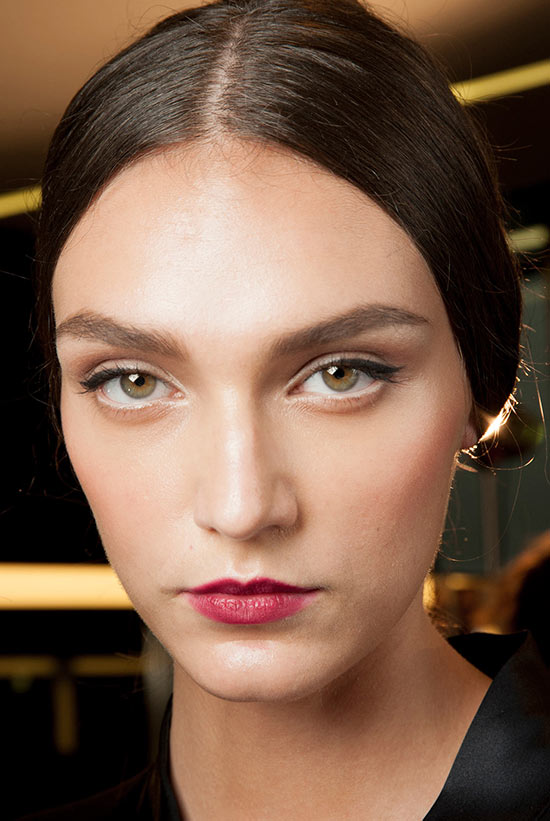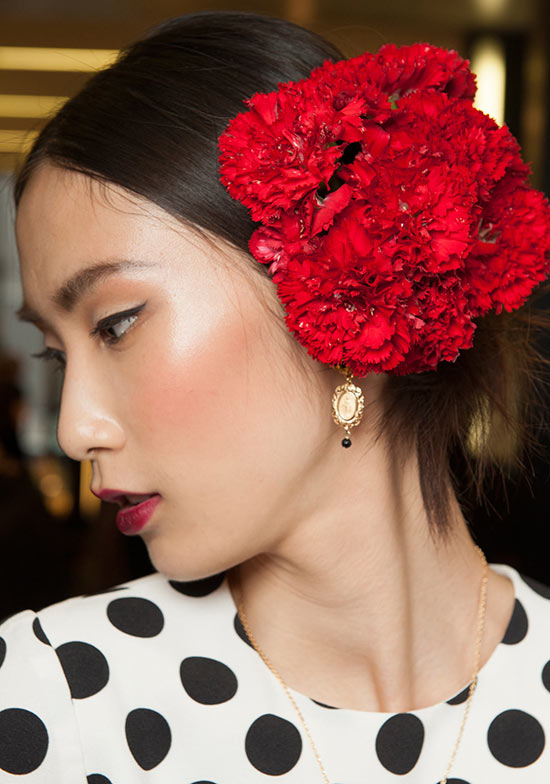 Images: Courtesy of Dolce & Gabbana and Michele Morosi / Indigitalimages.com.