At Athleta Spring/Summer 2015, key makeup artist Talia Shobrook working for Temptu Beauty chose a palette of feminine yet powerful colors to showcase the strong, sporty woman with a high fashion edge portrayed in the collection. "The look was a strong woman – someone who isn't scared to show too much skin", Talia explained. "For me, it's a new thing – I'm calling it 'Flawless Fun'. Fitness is such a huge part of our lives today, and flawless, healthy-looking skin is always the look I strive for. Even with a bold pop of color, the focus is always on a flawless complexion that exudes health".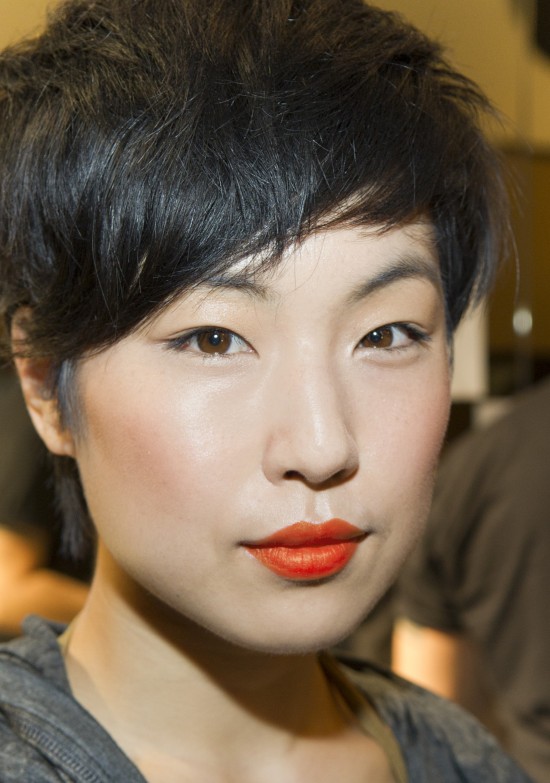 To create the look, Talia started by applying Base & Matte Primer to the surface of the skin blending outward. Next, she applied AIRpod Foundation in two light layers to achieve the flawless complexion with a vibrant, dewy finish. Using AIRpod Highlighter in Champagne, Talia applied in a circular motion around the "C" contour of the eye area, sweeping up the hairline towards the temple. She also applied the highlighter to the inner corner of the eye for a pop of brightness.
On the eyes, Talia used S/B Hi-Def in Yellow and Blue on alternating models for a winged cat-eye look that was both bold with just the right amount of playfulness. The apples of the cheeks were brightened with AIRpod Blush in Soft Peach applied in sweeping circular motion towards the hairline while the lips got an impactful pop of color with AIRpod Blush in Clementine.
Lastly, Talia finished the look with a sheer dusting of Invisible Difference Power in Shade One to the surface of the skin.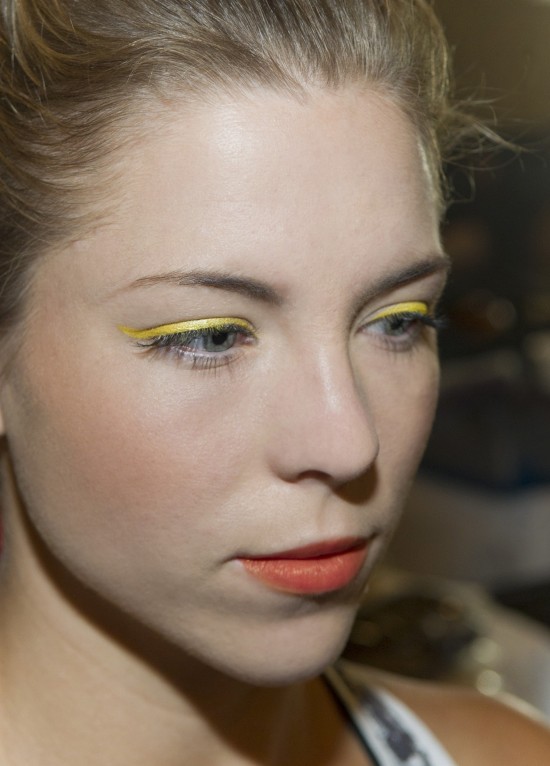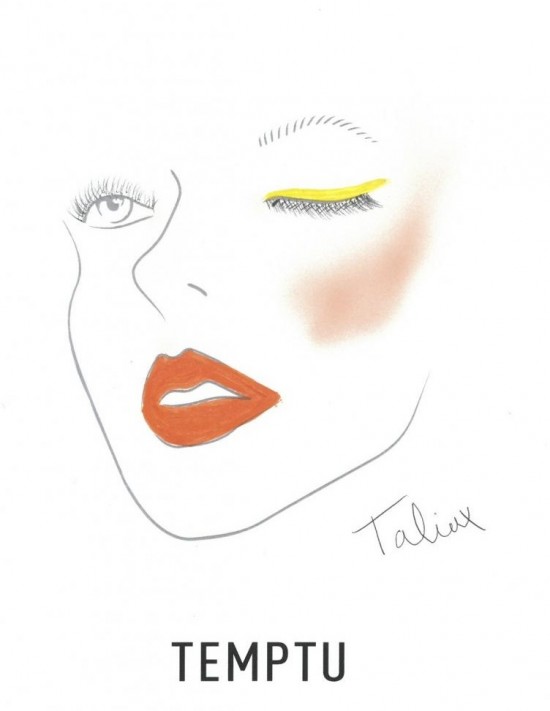 Images: Courtesy of Temptu.