During a recent trip to my local Korean market, I picked up IOPE Air Cushion XP Foundation. Taunted as the best-selling foundation in Korea (1 sold every 30 seconds), it was the original air cushion foundation that sparked off the craze a few years ago. New to cushion foundations? Read on to find out how they work and why they are so great!


Just like
BB creams
, air cushion foundations contain a chock-full of good stuff for your skin. The IOPE Air Cushion XP Foundation is formulated with:
• SPF 50+ to protect against harmful UV rays
• Over 30% of mineral water to moisturize
• Siberia Peptide 6 Selection (Bergonia cordifolia, Potentilla palustris, Siberian fir tree, Siberian birch tree, Inonotus obliquus and Plant Peptide) to restore elasticity and tighten
• Pore Elastomer to control oil and minimize the appearance of pores
• Vitamins B5, E derivatives and P for a healthy glow
On the outside, the Air Cushion Foundation looked just like your ordinary cream and powder compact foundations. But what REALLY set it apart from anything else, was the piece of sponge (or "cushion") stored in the lower compartment that was soaked in a super runny foundation. To apply, you press a super non-porous puff applicator that came with the foundation into the cushion then pat directly onto skin.
Application was super easy and nothing like anything I have ever seen before! It took me less than a minute to get my whole face done and the puff applicator worked so perfectly in getting the product on evenly, leaving behind a streakless, no-makeup finish. The foundation also applied with a slightly cooling sensation and felt very thin. Yet, the coverage was surprisingly good and buildable. One single dab managed to cover up half of my dark circles and freckles, smooth out pores and make my skin look healthy and dewy. I do have to add concealer if I wanted my flaws wiped out completely but for every day, this was MORE than perfect!
The wear was also phenomenal. The foundation managed to stay on my dehydrated combo skin with zero fading or oxidization for 10 hours straight and I hardly had to touch up at all.
My only complaints? The scent and color range. Like most Korean skincare and makeup products, the Air Cushion XP Foundation came with a pretty strong scent, which could be a turn off for some. The various formulas and colorings, though a nice thought, were also limited and ran on the lighter side:
The
N Series
is available in 3 shades (Natural N21 Ice Vanilla, Natural N23 Ice Beige and Natural N31 Warm Beige) for natural, healthy and moisturized skin.
The
S Series
is available in 1 shade (Shimmer 22 Ice Shimmer Beige) and contains coral powder for a beautiful glow.
The
C Series
is available in 2 shades (Cover 21 Cover Vanilla and Cover 23 Cover Beige) and offers higher coverage for flawless skin.
For my NC30 skin, I use the darkest shade,
C23 Cover Beige
. Although the color looked slightly orange in the compact, it applied more neutral and lighter so try to swatch it against your skin before you purchase.
Bottom line, IOPE Air Cushion XP Foundation totally lived up to its hype and I am definitely a fan! I loved the innovative application, great coverage and dewy, skin-like finish. Can't wait to try more air cushion foundations!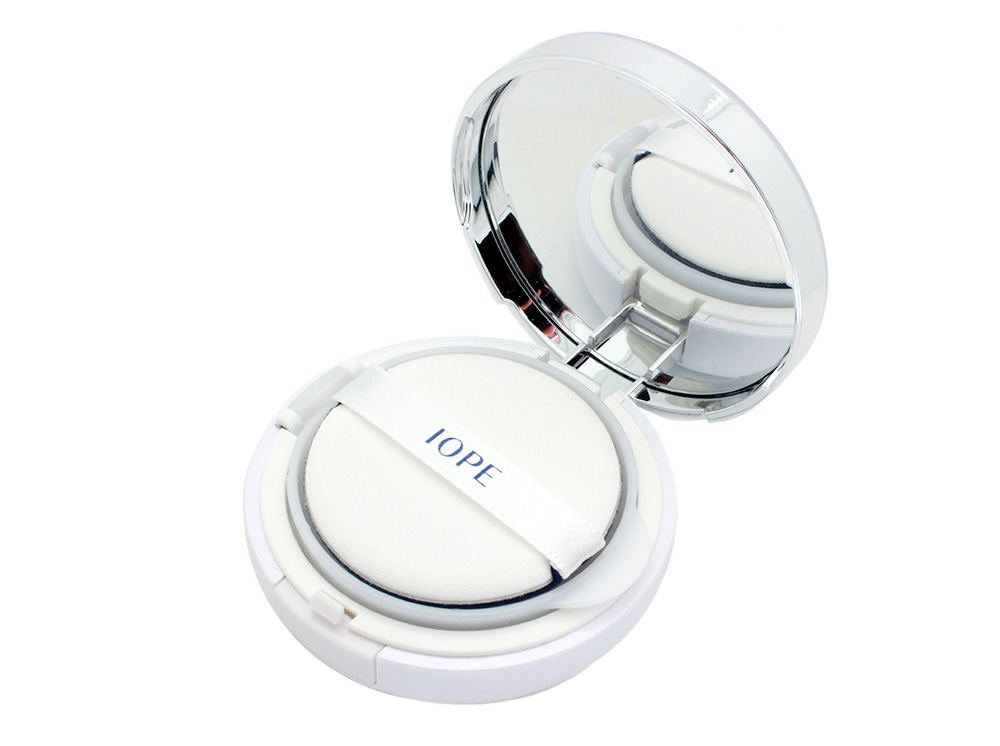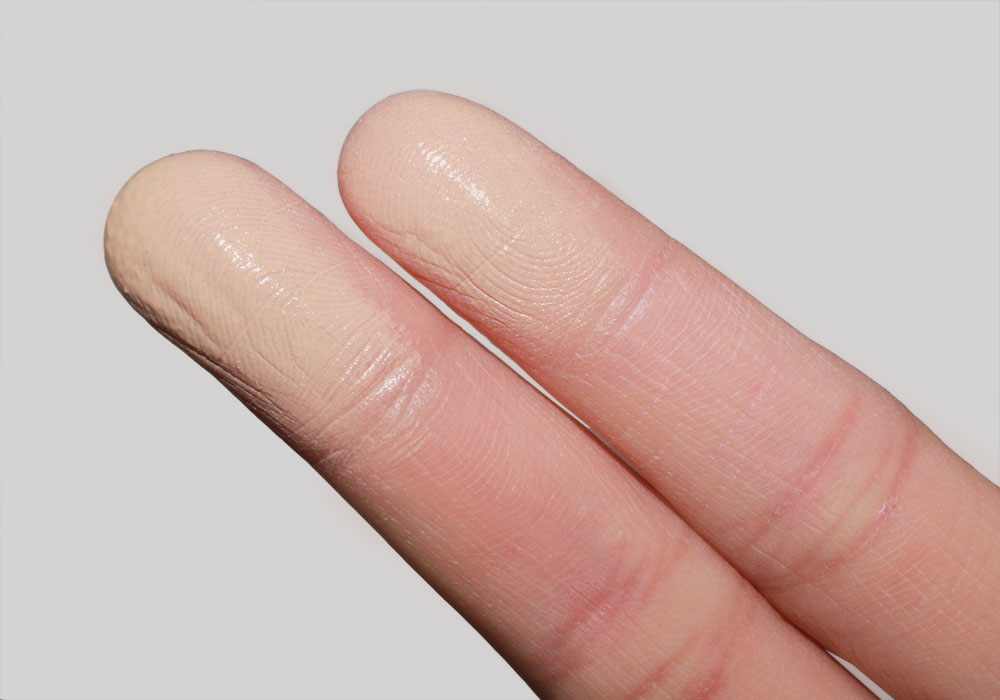 Disclosure: This review contains product that was purchased by us. It may also contain an affiliate link, which gives us a small commission if you purchase the item. Please see our Disclosure for more information on our posting policy.