The first Holiday 2013 Collection I got my hands on is the highly coveted NARS Guy Bourdin Color Collection!
Containing 17 new products, including new formulas like
Cinematic Lipstick
and
Cinematic Eyeshadows
, the collection comes in a gorgeous range of wearable brights for the eyes, cheeks, lips and nails. I have yet to swatch and play with everything but I'm REALLY liking what I see with one minor exception – the eyeshadows, which seemed to crumble pretty easily (three out of the five shattered during transit 🙁 ) Anyhoo, here are a few more teasers for you ladies. Will post individual reviews and swatches this week!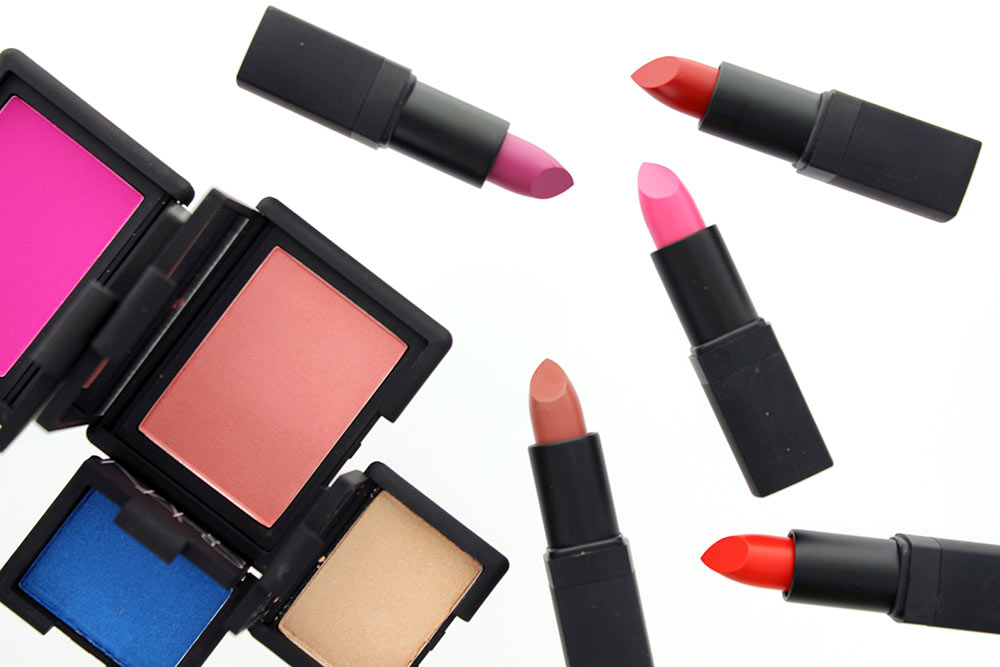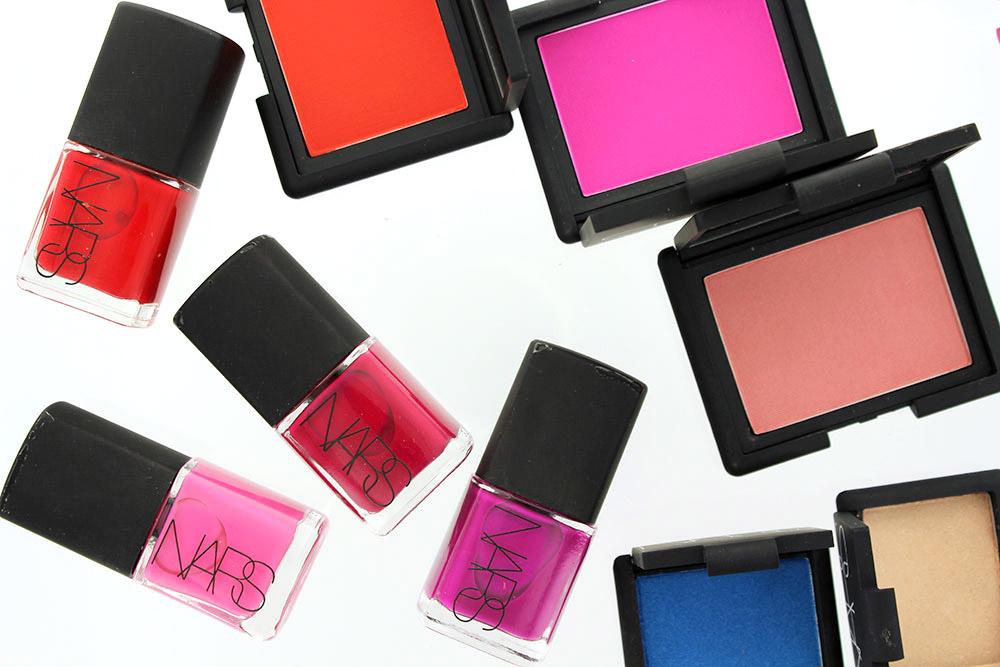 Cinematic Eyeshadow (New Formula) ($24)
• Wishful Thinking – Macaw blue
• Rage – Electric orchid
• Bad Behaviour – Deep pewter
• Cambodia – Pink copper
• Mississippi Mermaid – Champagne
Cinematic Lipstick (New Formula) ($26)
• Future Red – Cherry
• Short Circuit – Fire Coral
• Last Tango – Dusty rose
• Goodbye Emmanuelle – Hot pink
• Full Frontal – Rose violet
Blush ($29)
• Exhibit A – Matte, vivid red
• Coeur Battant – Magenta
• Day Dream – Peachy pink
Nail Polish ($19)
• Tomorrow's Red – Scarlet flame
• Follow Me – Deep Fuchsia
• No Limits – Bright pink violet
• Union Libre – Blossom pink
NARS Guy Bourdin Holiday 2013 Color Collection will be available at narscosmetics.com starting October 15th.
Disclosure: This post includes products that were provided by the manufacturer/PR firm for consideration only. It may also contain an affiliate link, which gives us a small commission if you purchase the items. Please see our Disclosure for more information on our posting policy.