After Urban Decay Naked and Naked 2 Palettes, I stumbled upon yet another great product, theBalm Nude'tude Eyeshadow Palette.


The Nude 'tude Nude Eyeshadow Palette comes in theBalm's signature cardboard packaging with a large mirror, twelve eyeshadows and a dual-ended eyeshadow/liner brush on the inside. There are two variations that contain the same eyeshadows – "Feeling Naughty" has nude women with body parts covered by the shadows and "Feeling Nice" (the one featured in this post) does not.
The shadows come in a variety of textures and colors that go very well with one another. All the shades also have names beginning with "S" and are not available individually.
•
Sassy
is a frosty white that is similar to MAC Forgery.
•
Stubborn
is a frosty light pink/peach.
•
Selfish
is a frosty grayish taupe.
•
Sophisticated
is a dark brown with bronze shimmer and similar to Darkhorse from the Urban Decay Naked Palette.
•
Sexy
is matte burgundy.
•
Serious
is a black with matte finish.
•
Snobby
is a shimmery yellow.
•
Stand-offish
is a frosty/metallic light brown.
•
Sultry
is a satiny warm medium brown similar to Buck from Urban Decay Naked 2 Palette.
•
Schitzo
is a golden bronze.
•
Silly
is a reddish brown with flecks of copper sparkles.
•
Sleek
is a dark brown with matte finish.
This was my first time trying theBalm eyeshadows and I was really blown away by the quality. The shadows all applied with a smooth, buttery texture and superb pigmentation except for Snobby and Silly, which were slightly dry and powdery and require a bit of layering. I was also most impressed with the mattes. They were neither too stiff or chalky (a common problem with matte eyeshadows) and handsdown the best I have seen in a while.
Onto the swatches!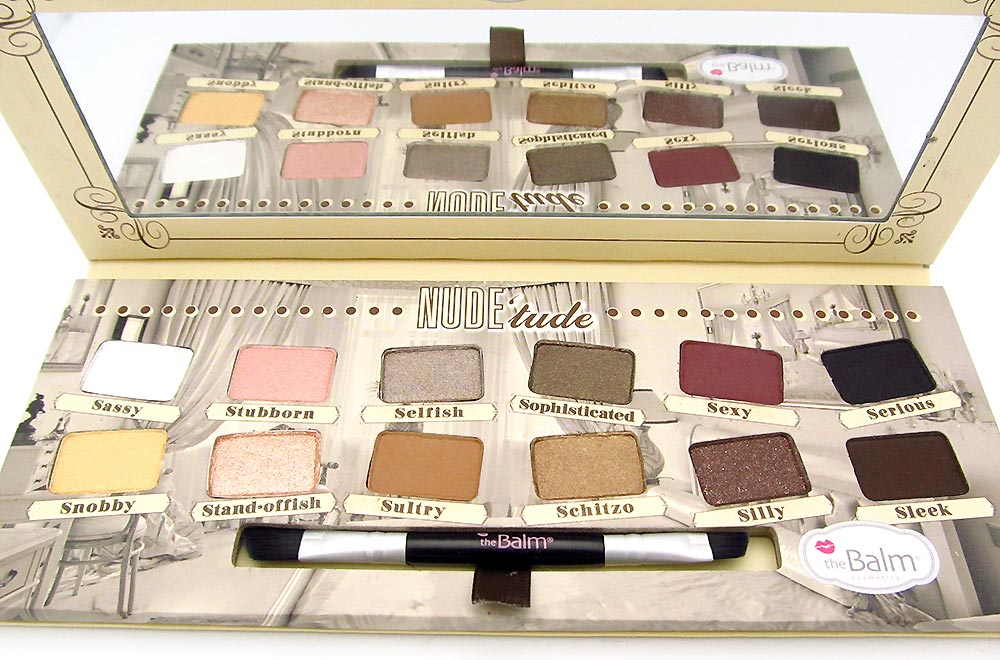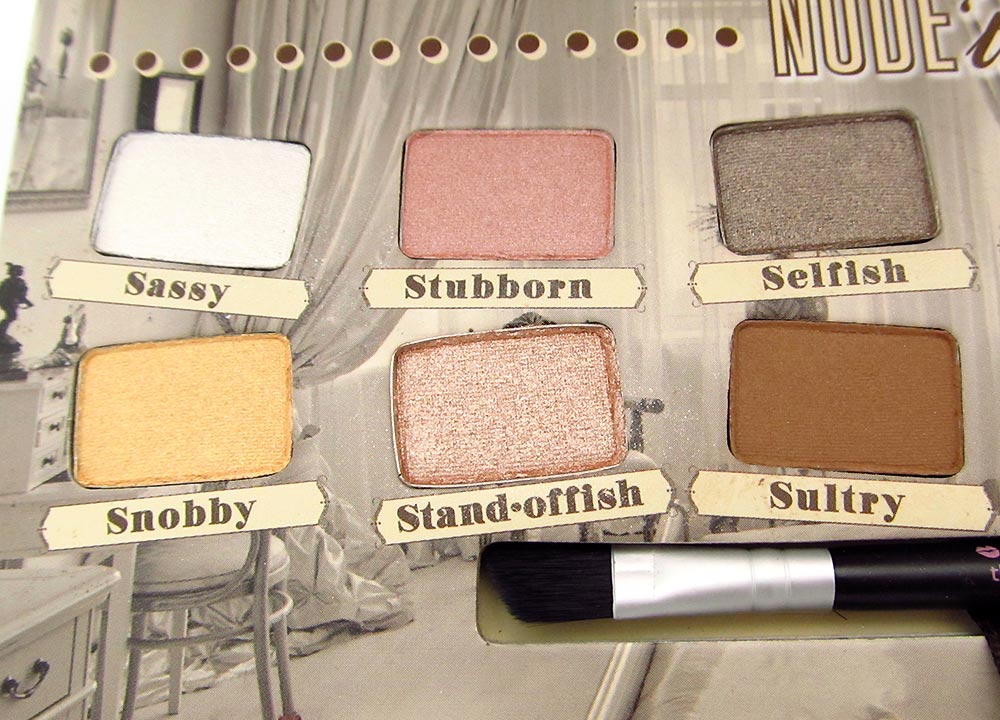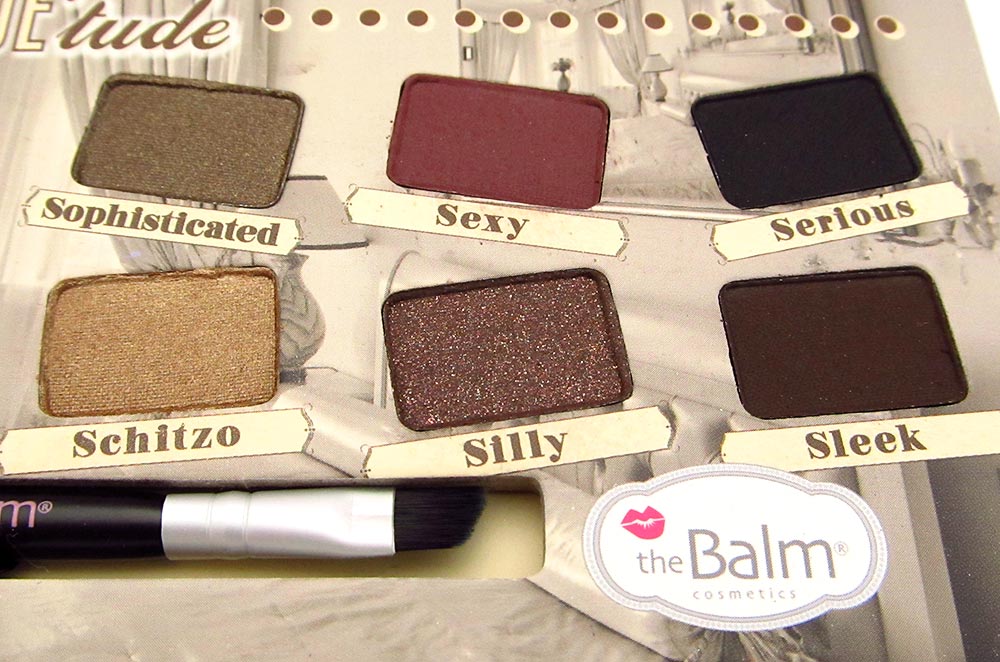 theBalm Nude 'tude Nude Eyeshadow Palette is available as part of the Four-Piece Ultimate Nude Color Collection at ShopNBC.com or you can get it on its own at
thebalm.com
for $36.
Disclosure: This review includes product that was provided by the manufacturer/PR firm for consideration only. It may also contain an affiliate link, which gives us a small commission if you purchase the item. Please see our Disclosure for more information.