During a quick trip to NYC, I finally paid homage to my favorite makeup brand and stopped by the world's one-and-only NARS Boutique. The cute little store is located in Manhattan's West Village on 413 Bleecker Street, just a minute away from the famed apartment of Sex And The City's Carrie Bradshaw. As a souvenir, I left with the exclusive 413 BLKR Larger Than Life Lip Gloss.
Just like the
NARS x Lady Gaga Born This Way Larger Than Life Lip Gloss
, 413 BLKR comes in a non-sticky, semi-moisturizing formula with great pigmentation and excellent wearing power. The color is a gorgeous bright red that can instantly polish up any look. I love pairing it with a clean face and winged eyeliner and I always get SO many compliments wearing it.
I also thought the applicator was better than the Gaga gloss. The bristles were much softer right off the bat and simply great for application. All I do is swipe it over my lips once, add a bit of MAC Cherry Lip Pencil here and there and bam! Hot red lips with lots of shine!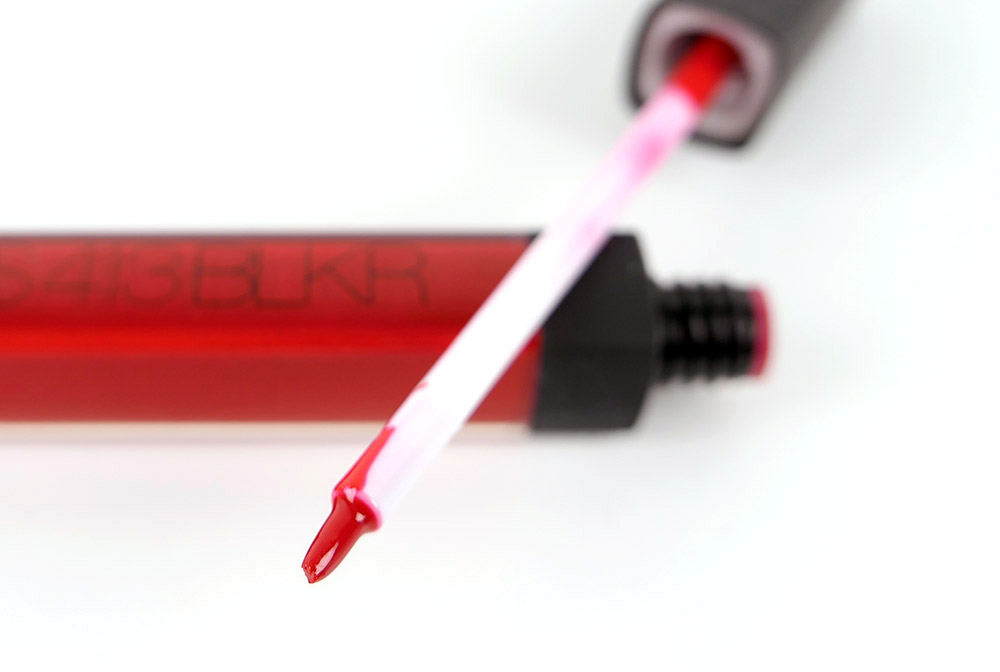 NARS 413 BLKR Larger Than Life Lip Gloss is available exclusively at the NARS Boutique and narscosmetics.com for $26.
Disclosure: This review contains product that was purchased by us. It may also contain an affiliate link, which gives us a small commission if you purchase the item. Please see our Disclosure for more information on our posting policy.