MAC Pigments are basically highly concentrated loose color powders that come in different finishes: Matte, Metallic and Frost. They are a dream to blend, do not streak or cake and last forever. And since they go on super pigmented, you only need a teeny bit each time. You can also mix them together to get the color you want.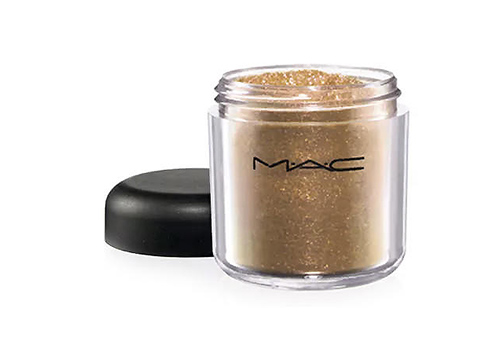 Another awesome thing about pigments is that they are multi-purpose. Below are some of the ways you can use them:
• Eyeliner: Wet your liner brush with saline solution or MAC Water Base Mixing Medium and line away.
• Blush: Use a small powder brush and apply with a light hand.
• Highlighter: Same as above. Some good colors are Vanilla, Lily White, Frozen White, White Gold, Pink Opal, Provence, Fairlite, Naked and Frost.
• Lipgloss: Mix with clear gloss and apply. Some good colors are Apricot Pink, Pink Pearl, Rose, Electric Coral and Fuschia.
• Nail Polish: Mix with clear nail polish and apply.
I know some of you complain about its price ($19.50) but a jar of pigment lasts forever so I really think it is worth it in the long run. Plus you can always buy samples or split a jar with a friend. Other cheaper alternatives are L'oreal On-The-Loose Shimmer Powder (sadly this is discontinued) and NYX Loose Powder.
*Note: Not all pigments are safe to be used around the eye area. Remember to check the little insert in the box.