Black nose strips have finally made their way to the US with Boscia Pore Purifying Black Strips!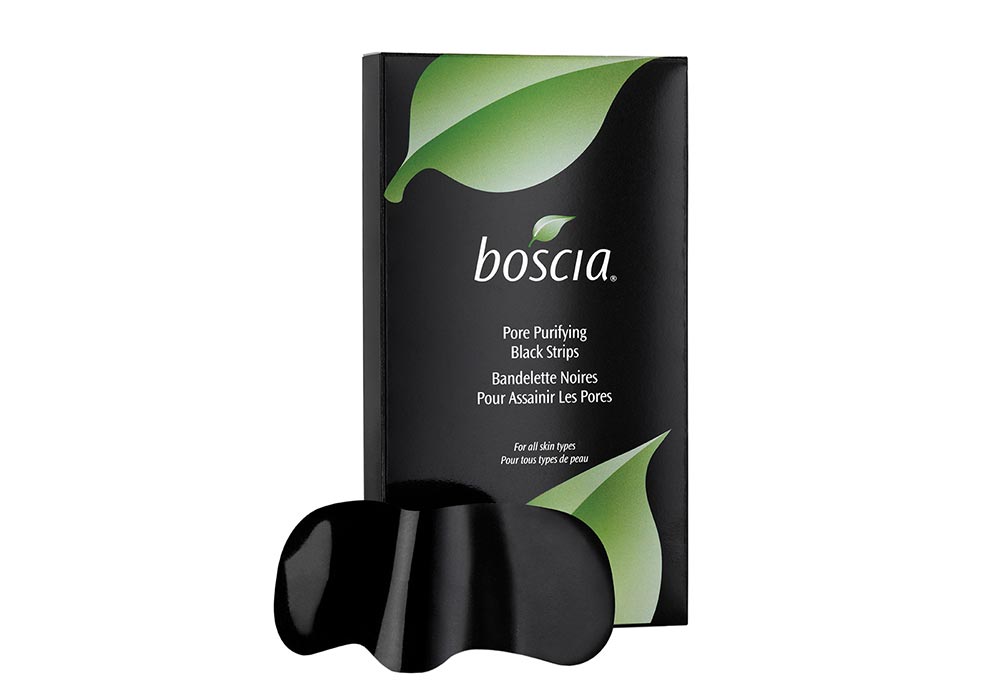 Utilizing a similar technology as the
Luminizing Black Mask I previously reviewed
, the Pore Purifying Black Strips are formulated with Activated Charcoal, Silica, Witch Hazel Extract, Peony Root Extract, Menthol, Jojoba and Willowherb to absorb excess oil and impurities, exfoliate, tighten pores and deposit potent botanicals and antioxidants into the skin.
I have been using Biore nose strips on and off for 15 years now and I find the Boscia ones to be a LOT bigger. Not only do they cover my tiny nose completely, they even go over part of my cheeks, which can be a plus if you have clogged pores in that area or a slightly bigger nose.
Application is the same. You wet your nose thoroughly with water, apply the nose strip with dry hands, press down for maximum contact, let dry, then peel.
The Boscia strips are also slightly tackier than the Biore ones and take a good 10-15 minutes to dry off completely. But like the Biore, they do a pretty good job degunking and removing whiteheads and dead skin on my nose and cheeks. Just look at the picture below – ewww!

After using Boscia Pore Purifying Black Strip
The only problem was the strips felt a little harsh on my sensitive, thin skin. My cheeks looked red and felt tingly after I used this and I never had this problem with other nose strips.
Other than that, Boscia Pore Purifying Black Strips definitely get the job done and give you instant results.
Pore Purifying Black Strips are available in a pack of 6 at
Sephora
for $15.
Disclosure: This review includes products that were provided by the manufacturer/PR firm for consideration only. It may also contain an affiliate link, which gives us a small commission if you purchase the item. Please see our Disclosure for more information.