Besides the New Order Highlighting Blush Powder, another product that caught my eye from the NARS Summer 2011 collection was Dogon Duo Eyeshadow.
Described as a "metallic taupe with icy green sheen and a charcoal black", this limited-edition duo is easily one of the best out there for the summer.
The warm taupe on the left side comes with a greenish/grayish sheen that reminds me of of MAC Vex Eyeshadow and MAC Sunpepper Pigment. When applied on its own, the color shows up just a little darker and warmer than my NC30 skin but the duochrome nature creates a beautiful highlighting effect that is totally to die for. If you put a darker base or the charcoal black color underneath, the color immediately turns to a shimmery hunter green that is equally gorgeous. The shadow also applied evenly with good pigmentation.
As for the charcoal black on the right side, it looks more like a deep blue with very fine green shimmer in the pan but shows up a matte black on me. Pigmentation is excellent and once blended, it fades to a beautiful smoky gray.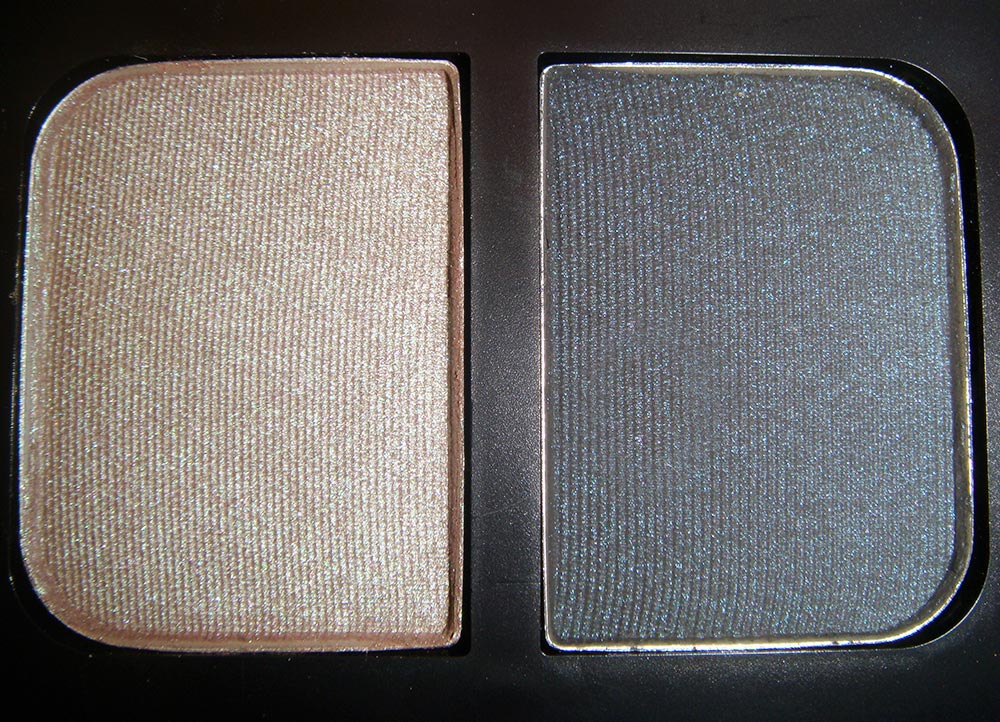 Are you liking Dogon? Will you be getting it?
NARS Dogon Duo Eyeshadow is available at narscosmetics.com, Nordstrom and Sephora for $35.
Disclosure: This review contains product that was purchased by us. It may also contain an affiliate link, which gives us a small commission if you purchase the item. Please see our Disclosure for more information on our posting policy.